The U.S. Coast Guard is searching for a 26-year-old man who apparently jumped from the balcony of the Carnival Dream cruise ship off the coast of Texas.
The Coast Guard received a call at about 8:45 p.m. Thursday that a passenger on the ship had gone overboard about 47 miles southeast of Galveston, the agency said in a statement. A helicopter crew and air crew were deployed to assist in the search.
A spokesperson for Carnival Cruise Line said several cargo ships are also helping in the search.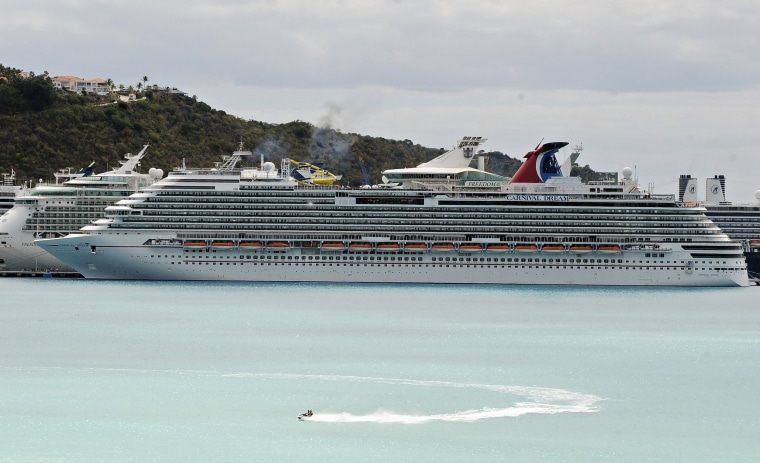 "We are saddened by this outcome and the onboard CareTeam is assisting the guest's family," the spokesperson said in a statement.
The incident happened several hours after the ship departed from Galveston and "based on camera footage, it appears the guest jumped from his stateroom balcony," according to the spokesperson.
The Carnival Dream immediately began search-and-rescue procedures and the ship returned to the area where the man went overboard.
The spokesperson said the Coast Guard "released Carnival from the search overnight" and the ship continued on its scheduled four-day itinerary to Cozumel, Mexico.