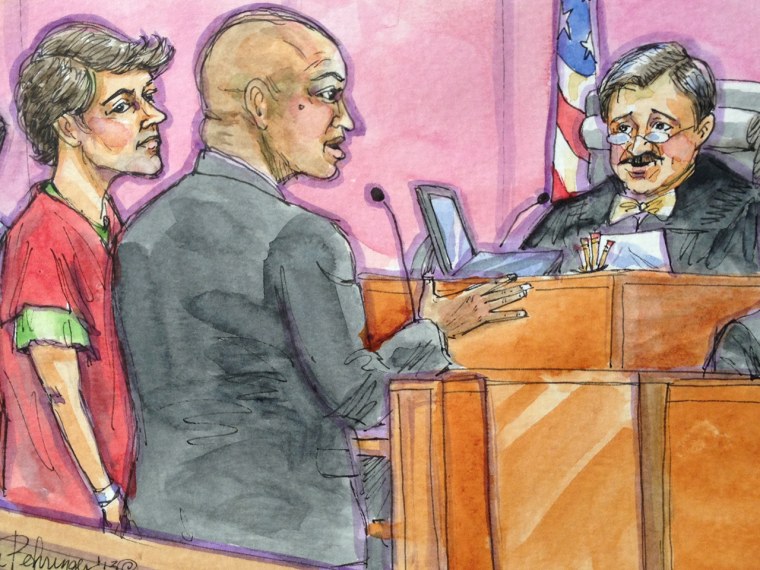 A federal judge Wednesday ordered a California man accused of running an infamous online drug marketplace called Silk Road to be transported to New York to face criminal charges, federal prosecutor Randall Scott Luskey told NBC News.
Ross William Ulbricht, 29, the alleged digital don behind Silk Road, will be transferred "sometime soon" from his jail cell in downtown Oakland, Calif., to New York, where he is charged with narcotics trafficking conspiracy, computer hacking conspiracy and money laundering, his public defender, Brandon LeBlanc, told NBC News.
Federal prosecutors in New York also allege Ulbricht tried to order the assassination of someone who blackmailed him, threatening to to reveal the identities of thousands of Silk Road users unless Ulbricht sent him money.
And he is also charged in Baltimore federal court with soliciting the murder of a former worker who was arrested on drug charges. Ulbricht was apparently concerned the associate would betray him, according to the indictment.
Ulbricht has consented to stay in custody, waiving his legal right to argue for release on bail — although he may argue for release when he arrives in New York, LeBlanc told the AP.
Silk Road attracted mainstream attention two years ago amid a flurry of reports and rumors about an underground exchange where users could purchase and sell illegal drugs using Bitcoins, a nascent form of Web currency. 
The website — silkroadvb5iz3r.onion, which has since been seized by the Justice Department — was accessible only through Tor, a network of computers designed to disguise IP addresses.
And in a shrewd move, Ulbricht used a tool that obscured the sources and destinations of payments.
Related: Bitcoin takes a hit after Silk Road takedown
The FBI shuttered the website when they arrested Ulbricht on Oct. 1 at a small branch library in San Francisco as he chatted online with a cooperating witness, according to authorities.
Ulbricht is accused of operating the black market under the alias "Dread Pirate Roberts" and raking in some $80 million from commissions stemming from every sale.
LeBlanc has denied the charges against his client. He said outside a San Francisco court Wednesday that Ulbricht will be represented by another attorney when he reaches New York.
It was not immediately known if the New York-based lawyer will be private counsel or a public defender.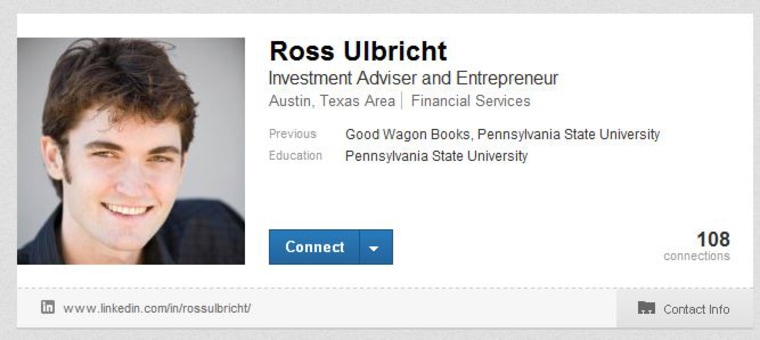 Inside the court Wednesday, LeBlanc told U.S. Magistrate Court Judge Joseph Spero: "We ... disavow all aliases" alleged in the federal charge against Ulbricht, according to the AP.
"All we admitted to is that he is Ross Ulbricht," LeBlanc told the AP. "That was the only admission."
Federal defendants must be formally identified before authorities can transfer them.
Investigators probing Silk Road assembled a staggering array of sales data and figures that speak volumes about the online bazaar's popularity among users.
According to a criminal complaint, from February 2011 to July 2013, Silk Road did sales of 9,519,664 Bitcoins and collected commissions of 614,305 Bitcoins – equivalent to $1.2 billion and $79.8 million at current exchange rates.
As of Sept. 23, the complaint alleges, there were nearly 13,000 listings for drugs on the site, as well as hundreds of listings offering computer hacking, pirated media and forged documents.
Related: End of Silk Road: Slip-ups in building Internet drug market led to Ross Ulbricht, court documents say
The Associated Press contributed to this report.