A Pennsylvania man serving a life sentence for murdering his wife and stepdaughter has confessed to a two-decade-old murder and is a suspect in more killings, authorities said Thursday.
Regis Brown, 59, confessed in March to the 1988 killing of Bryce Tompkins in Lawrence County, District Attorney Joshua Lamancusa said Thursday during a news conference. The confession came shortly after he was arrested in the killings of his wife and stepdaughter.
Tompkins' body was found in a creek in 1988, Lamancusa said. He had been shot two times in the back with a .38-caliber pistol.
Brown told police in March that he and a man named Paul Ayersman killed Tompkins because he had witnessed them steal a .38-caliber Smith & Wesson revolver.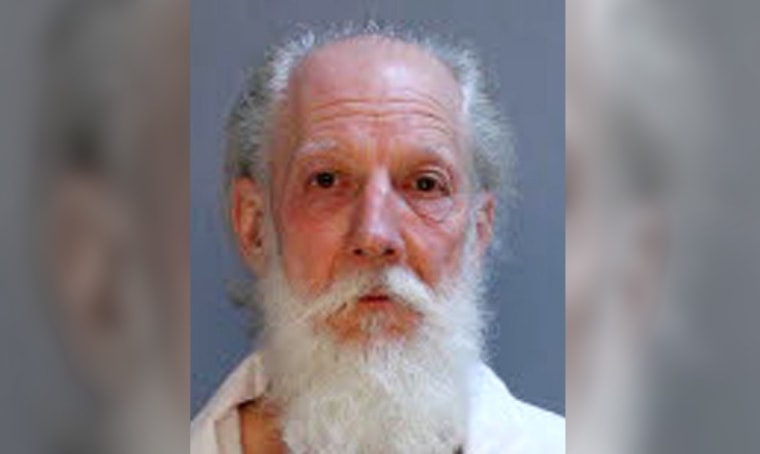 Investigators have since tried to find the gun, which Brown said he buried, but they were unsuccessful. Several witnesses, however, told police that Brown and Ayersman did murder Tompkins, Lamancusa said. Ayersman has since died.
Brown has been charged with homicide, aggravated assault and intimidation of a witness in that case, and Pennsylvania State Trooper Trooper Joe Vascetti said more charges in separate cases could be forthcoming.
"He's either been arrested for, or confessed to, or is a strong suspect in eight homicides right now," Vascetti said Thursday. He said most of the murders occurred in the northwestern part of Pennsylvania from 1986 to as recently as 2016.
"He has a checkered past. He's a violent offender," Vascetti said, adding that Brown was involved with the Outlaw Motorcycle Club, a violent biker gang.
Brown is cooperating with investigators, Vascetti said.
"He's the type of individual where you have to approach him with the information, and if you have solid information, he will confess," he said.
In September, Brown pleaded guilty to first-degree murder in the killing of his wife, Michele Brown, 53, and third-degree murder for killing his stepdaughter, Tammy Greenawalt, 35, in Erie County. He was sentenced to life in prison plus 20 to 40 years, said his attorney in the case, Eric Hackwelder.
"He likely bludgeoned [his wife] with an object, and the cause of death of the stepdaughter was multiple stab wounds," Hackwelder told NBC News.
Vascetti said the scene was "horrendous," calling Brown "a vicious individual."
Brown was also charged with tying up a child, according to Erie County court documents, but Hackwelder said that charge was dismissed.
Brown is detained at SCI Camp Hill, according to Pennsylvania Department of Corrections records. Hackwelder said the facility is likely temporary while authorities decide where Brown will serve his life sentence.