A Tennessee father whose wife and two daughters perished in a ferocious wildfire last month posted a powerful message to the two teenagers suspected of igniting the inferno.
Instead of blame or bitterness, Michael Reed said, he has words of compassion.
"I forgive you. My son forgives you. My wife and beautiful girls forgive you," he wrote in an open letter this week on the Gatlinburg Fire Missing or Found Facebook page.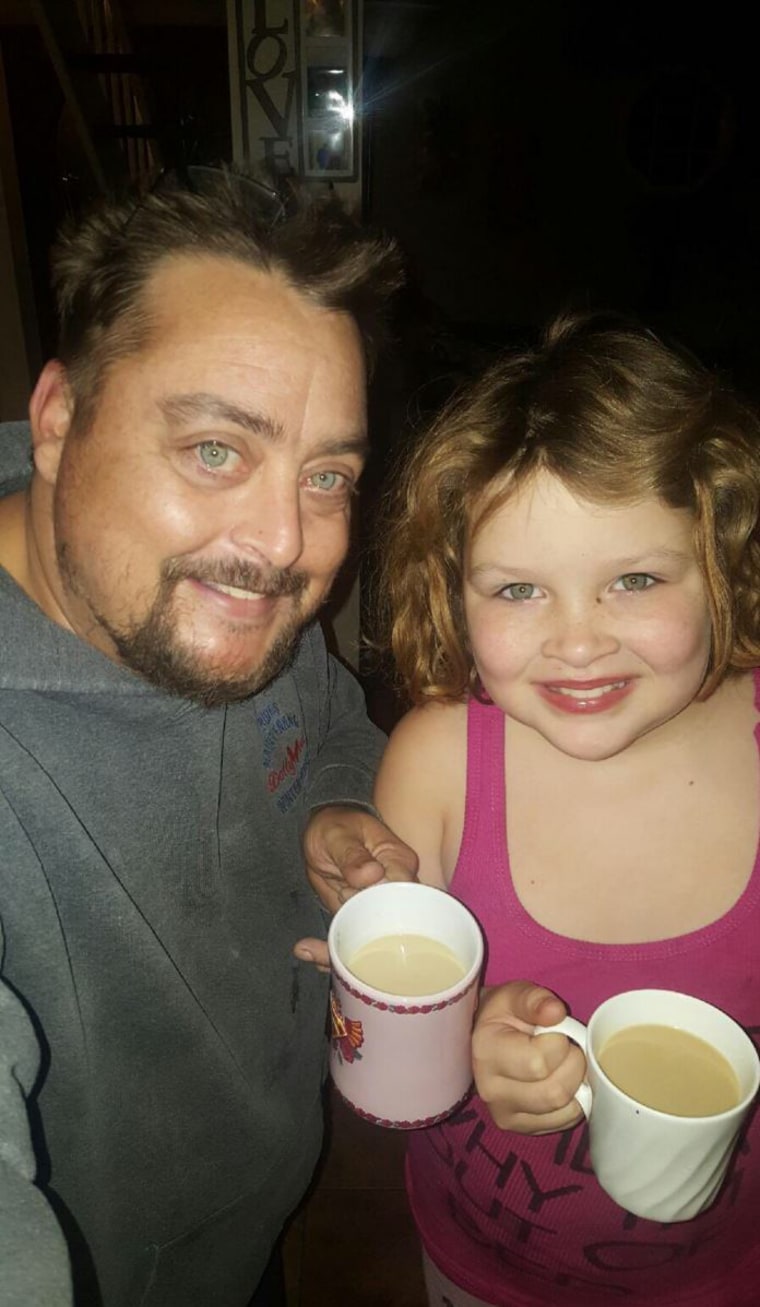 "We know you didn't mean for this to happen," he added. "We know you would take it all back if you could."
As the wind-whipped flames incinerated neighborhoods ringing the Great Smoky Mountains National Park, Reed put out a public plea for help finding his wife, Constance, and their daughters, 9-year-old Lily and 12-year-old Chloe.
Related: Dolly Parton Telethon Raises $9M for Tennessee Wildfire Victims
Reed and his 15-year-old son, Nicholas, had already evacuated but were waiting to be reunited with the rest of the family, who were still inside their Gatlinburg home. Reed said he spoke with his wife on the phone and she told him the flames were roaring closer.
"They said there were flames across the street," Reed told the Knoxville News-Sentinel. "I told them to call 911 and get out, and that was the last I heard from them."
By the time Reed and his son could return to their street, they realized it was entirely consumed.
His wife and daughters were among the 14 killed by the wildfire, which started Nov. 23 and appeared to be human caused, officials said earlier. More than 1,700 homes were damaged or destroyed, impacting the vacation towns of Gatlinburg and Pigeon Forge, which would normally be bustling with tourists during the holiday season. The flames reached the edge of one of the area's most popular attractions, Dolly Parton's Dollywood theme park.
Last week, two juveniles were arrested on aggravated arson charges, but have not been identified because they are minors.
Related: Two Juveniles Charged With Arson in Tennessee Wildfires
Reed wrote on Facebook that he sat in silence when he learned of their capture.
"You may be too young to understand this, but even through this tragedy I can feel God with me and my son. I have felt my wife and daughters touch me from Heaven. I have seen them give me signs that they are looking down on us," the grieving father said. "They are happy. They are at peace. They are together."
He said that while others might hold a grudge, he cannot — and would rather exhibit forgiveness to the young suspects and their families.
"We will pray for your peace. We will show you grace," he wrote. "Why? Because that's what Jesus would do."