WASHINGTON — Former Trump campaign aides Paul Manafort and Rick Gates posed a "serious risk of flight" because of their wealth and connections abroad, special counsel Robert Mueller argued in newly filed court papers.
A federal judge granted Mueller's request for substantial bail and travel restrictions on the pair, who face a 12-count criminal indictment alleging money laundering and bank, tax and lobbying disclosure violations.
"The defendants pose a risk of flight based on the serious nature of the charges, their history of deceptive and misleading conduct, the potentially significant sentences the defendants face, the strong evidence of guilt, their significant financial resources, and their foreign connections," Mueller's office wrote in a bail memo unsealed Tuesday.
"Both have had substantial overseas ties, including assets held abroad, significant foreign work connections, and significant travel abroad. Those aspects of the defendants' history and characteristics evidence a risk of flight."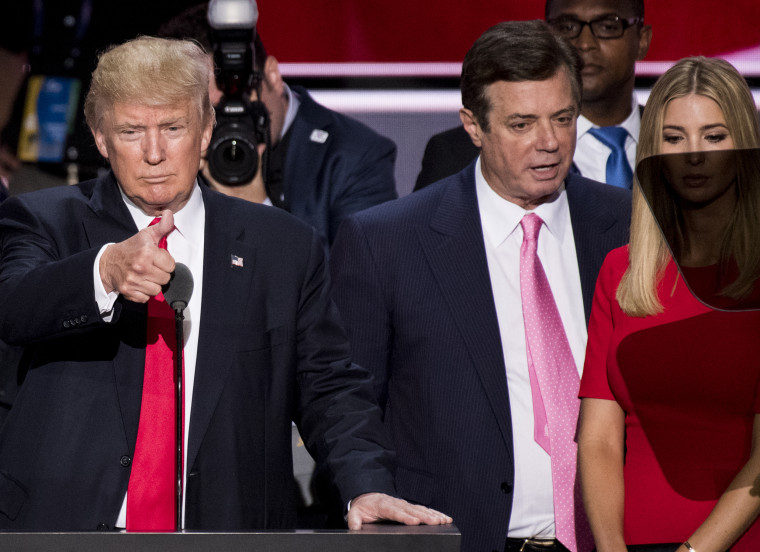 Manafort's spokesman, Jason Maloni, did not respond to a request for comment. Gates could not be reached.
In the memo, Mueller's office calculated the possible maximum sentences under federal sentencing guidelines if Manafort and Gates were convicted. Gates could serve up to 12 years and seven months and Manafort is facing up to 15 years and eight months in prison, the prosecutors said.
"The possibility of prison sentences in these ranges alone establishes a risk of flight as to both defendants," the filing says.
Both men have pleaded not guilty. Manafort's bail was set at $10 million, Gates's at $5 million. Both are confined to their homes by court order.
In emphasizing the strength of the case against the two men, Mueller's office noted that a federal judge had allowed Mueller to compel grand jury testimony from their former lawyer under what is known as the "crime-fraud exception" to attorney-client privilege.
The lawyer, who is not named in the document, initially made representations to the Justice Department about the pair's work for a Ukrainian political party that the government proved to the judge were false, the filing said. The judge's ruling compelled her to explain to the grand jury where she got the false information. The details are blacked out in the document.
Manafort and Gates are accused of failing to register as foreign agents in connection with U.S. lobbying they did on behalf of a pro-Russian Ukrainian political party. The indictment says they were paid a total of $75 million, most of which they parked in overseas accounts to evade taxes.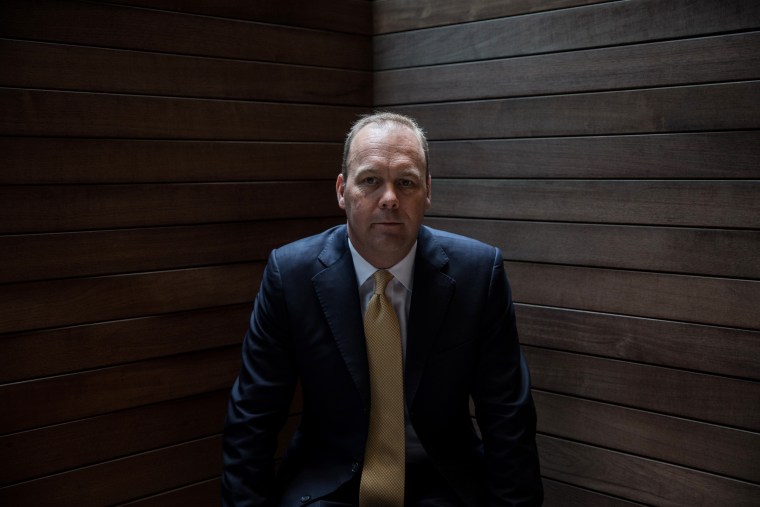 Manafort listed the value of his assets at various points in recent years from $19 million to $136 million, the filing said, although it does not make clear if these were credible assertions.
In a February 2016 application for a line of credit, Gates listed his and his wife's net worth as $30 million, the filing said, and his liquid net worth as $25 million. A month later he listed his total assets at less than $3 million.
Manafort has traveled extensively abroad, the document said.
"The government has also learned that in March of this year, Manafort registered a phone and an email account using an alias. Manafort traveled with this telephone to Mexico [in] June 2017; to China on May 23, 2017; and to Ecuador on May 9, 2017."
Within the last year, the document said, Manafort has traveled to Dubai, Cancun, Panama City, Havana, Shanghai, Madrid, Tokyo, and Grand Cayman Island.
Both Manafort and Gates had traveled to Cyprus, according to the filing, where many of their foreign accounts are based.