Federal investigators have subpoenaed records related to a $3.5 million mortgage that former Trump campaign manager Paul Manafort took out on his Hamptons home just after leaving the campaign, according to a source familiar with the matter.
The mortgage document that explains how Manafort would pay back the loan was never filed with Suffolk County, New York — and Manafort's company never paid up to $36,000 in taxes that would be due on the loan.
In addition, despite telling NBC News previously that all his real estate transactions are transparent and include his name and signature, Manafort's name and signature do not appear on any of the loan documents that are publicly available. A Manafort spokesperson said the $3.5 million loan, which was taken out through a shell company, was repaid in December, but also said that paperwork showing the repayment was not filed until he was asked about the loan by NBC News.
New York Attorney General Eric Schneiderman is also taking a "preliminary look" at Manafort's real estate transactions, according to a separate source. The Wall Street Journal reported Friday that the Justice Department has requested Manafort's banking records.
Jason Maloni, a spokesperson for Manafort, said, "Mr. Manafort has not been contacted by any authorities other than the United States Congress and officials responsible for FARA guidance, and he is cooperating with those inquiries."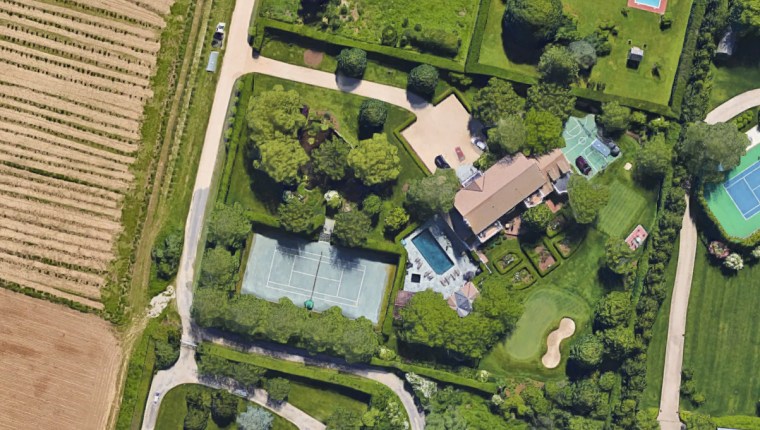 Related: Former Trump Aide Manafort Bought New York Homes With Cash
On August 19, 2016, Manafort left the Trump campaign amid media reports about his previous work for a pro-Russian political party in Ukraine, including allegations he received millions of dollars in payments.
That same day, Manafort created a holding company called Summerbreeze LLC. Several weeks later, a document called a UCC filed with the state of New York shows that Summerbreeze took out a $3.5 million loan on Manafort's home in the tony beach enclave of Bridgehampton.
Manafort's name does not appear on the UCC filing, but Summerbreeze LLC gives his Florida address as a contact, and lists his Bridgehampton home as collateral.
A review of New York state and Suffolk County records shows the loan was made by S C 3, a subsidiary of Spruce Capital, which was co-founded by Joshua Crane, who has partnered with Donald Trump on real estate deals. Spruce is also partially funded by Ukrainian-American real-estate magnate Alexander Rovt, who tried to donate $10,000 to Trump's presidential campaign on Election Day but had all but the legal maximum of $2,700 returned.
Related: FBI Making Inquiries Into Ex-Trump Campaign Manager's Foreign Ties
The mortgage notice for the loan, however, was never entered into government records by the lender. A mortgage notice normally names the lender, and gives the interest rate, the frequency with which payments must be made, and the length of the mortgage.
Real estate experts contacted by NBC News called the omission "highly unusual," though not illegal.
David Reiss, a professor at Brooklyn Law School who specializes in real estate law, said, "It would be totally ill-advised to not record the loan on the property that is being secured. … Recording the mortgage on the property protects the lender."
Without it, there's no public record that the borrower owes money.
The mortgage notice would also show the mortgage tax has been paid. A party who does not file a mortgage notice but does pay tax would have to file a separate affidavit, which would be in the county's property file. Suffolk County records do not show that the tax was paid.
Suffolk County charges a 1.05 percent tax rate on mortgages. Absent any exemptions, the amount owed would be about $36,750.
Manafort's spokesperson, Jason Maloni, said the loan was only meant to serve as a bridge loan. A copy of another required filing, the UCC 3, made available to NBC News by Maloni shows that the loan was repaid in December. Maloni said the UCC 3 was not filed until May 2, after NBC News asked about the loan. The UCC 3 has not yet appeared in state or Suffolk County records.
Why was there no mortgage notice? Manafort's real estate attorney, Bruce Baldinger, said that the loan was sent for recording, "in due course," by the title company but was returned by the county recording clerk "due to deficiencies in accompanying documents. Mr. Manafort had no role in this process other than assisting counsel in remedying the deficiencies."
Suffolk County does not keep records of failed or improper mortgage filings.
Baldinger said Spruce Capital had required that Manafort create the LLC to receive the loan, and that the Hamptons property had previously been held in the name of Kathleen Manafort, Paul's wife. Baldinger said that Manafort himself was never the borrower.
The deed for the Bridgehampton house was transferred from Kathleen Manafort to Summberbreeze LLC in December 2016.
There is also a question as to how the loan came about and how the lender and borrower were introduced. Two people involved say that independent broker Millenium Estates LLC brought the deal to Spruce.
However, Manafort's spokesperson Maloni said Millenium wasn't the independent broker.
Baldinger said that the relationship with Spruce Capital originated with an independent mortgage broker who was introduced to Manafort by Manafort's son-in-law. "The broker then introduced me to Spruce Capital," said Baldinger.
"Prior to the transaction, Mr. Manafort had no knowledge of either the broker, Spruce Capital, or its principals. After the repayment of the loan, Mr. Manafort had no further dealings or contact with Spruce Capital or its principals, nor had he any reason to be in any contact with them."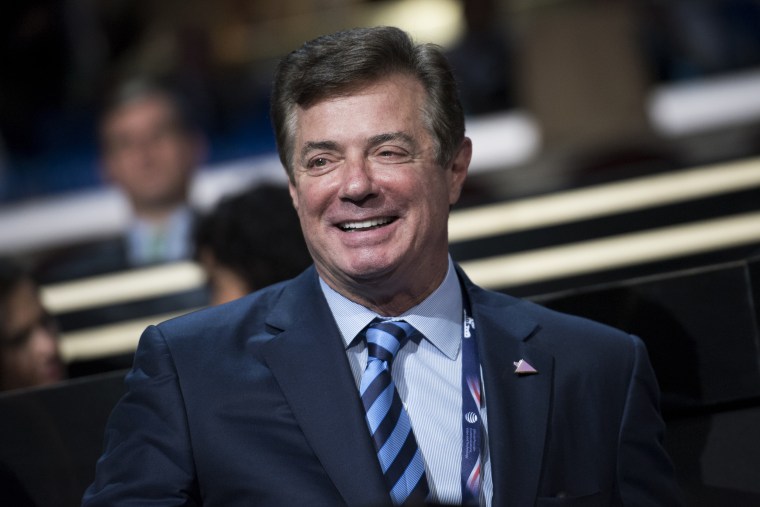 A spokesperson for Spruce Capital said the loan came from an unnamed independent broker. Asked about Spruce backer Alexander Rovt and whether he had any role in the deal, the spokesperson said "We are unaware of any connection to Alexander Rovt."
Related: Trump Aide Manafort Scrutinized for Foreign Business Ties
Rovt is a Ukrainian émigré to the U.S. who earned more than $1 billion selling fertilizer in Ukraine and buying real estate in New York. In 2011, he sold all his overseas interests to Dmytro Firtash, a Ukrainian oligarch who had been Manafort's business partner in a failed $850 million hotel redevelopment deal.
Firtash is under U.S. indictment in an unrelated case and facing extradition from Vienna, Austria.
A spokesperson for Alexander Rovt said, "As far as he knows, [Manafort's loan] came to Spruce through an unrelated broker like any other deal."
Manafort's LLC, Summerbreeze, took out a new $9.5 million loan in December using the Hamptons property as part of the collateral. The lender is Federal Savings Bank of Chicago, whose chief executive Steve Calk was an economic adviser to the Trump campaign.
NBC News and other media outlets reported in March that Manafort had used LLCs to buy four properties in New York City between 2006 and 2014 for cash, and had then taken out mortgages on them.
Manafort said through a spokesman at the time that his real-estate transactions were "executed in a transparent fashion and my identity was disclosed — in fact my name is right there on the documents in one of today's news reports."