Cleveland police were still searching Monday for a man who they said filmed himself killing an elderly man, uploaded the video to Facebook and bragged about having committed many other homicides.
The suspect, identified as Steve Stephens, is considered armed and dangerous, police said after the homicide in northeast Cleveland near the Lake Erie shore.
An aggravated murder warrant was issued for Stephens' arrest, and police said early Monday that he may have fled Ohio. Police warned residents of Pennsylvania, New York, Indiana and Michigan to be on the lookout for Stephens. The FBI is providing assistance, a spokeswoman told NBC News.
Police initially said Sunday that the man "broadcast the killing on Facebook Live," but a spokesperson for the social media site later said the video was recorded and uploaded. Stevens did use Facebook Live at least once on Sunday, the spokesperson said.
Police said Stephens' claim in one video to have committed multiple other homicides had not been verified. "There are no other victims that we know of," Cleveland Police Chief Calvin Williams said at a news conference.
Authorities said the killing of the one confirmed victim, Robert Godwin, 74, appeared to be random.
"It's senseless," Williams said.
There had been no sighting of Stephens since the killing at 2 p.m., Williams said, and it wasn't clear whether he was still in Cleveland. Earlier, students at Cleveland State University, near downtown, were told to shelter in place or stay away from the school.
Williams said alerts had been sent out across the state, and Gov. John Kasich promised the Ohio State Highway Patrol's help.
A series of posts Sunday on what authorities said was Stephens' Facebook page complained that he had "lost everything" to gambling. The posts named specific people whom the user wanted to talk to, and at one point he wrote "I killed 12 people today" and wouldn't stop until he could speak to his mother and a second woman.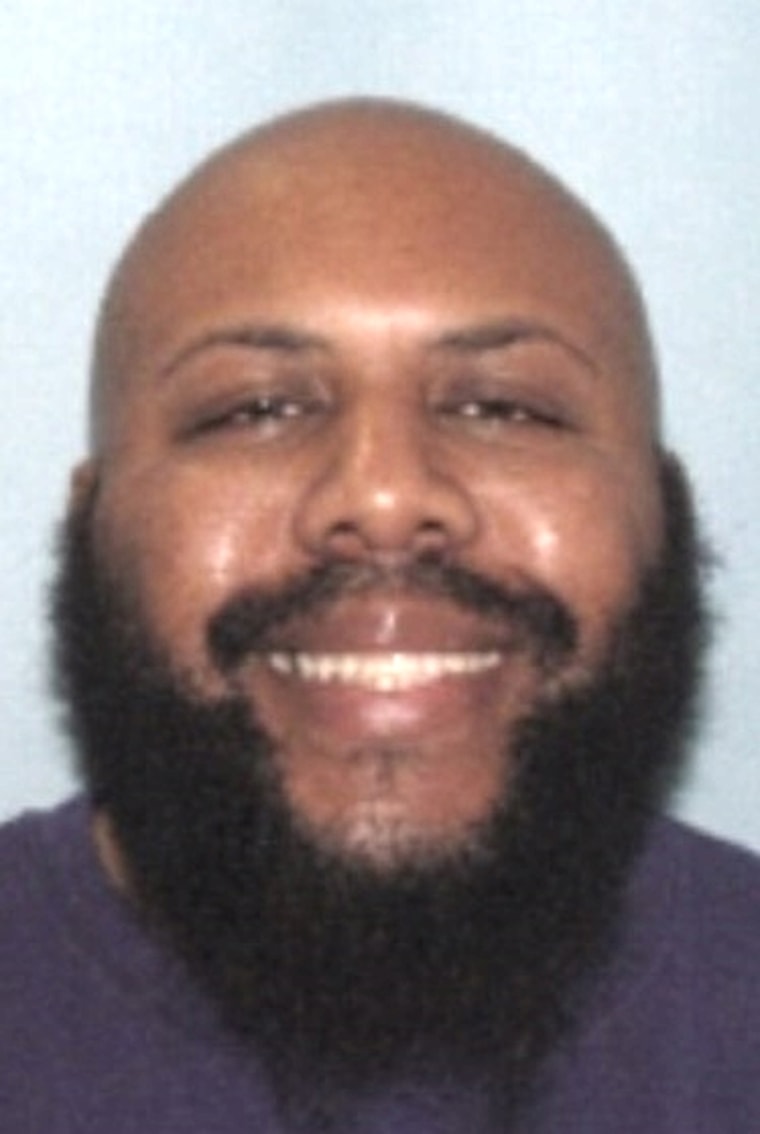 Later, the user posted: "I killed 15 today because of [the second woman]." The user called it his "Easter day slaughter."
NBC News archived the posts before the account was removed. "This is a horrific crime and we do not allow this kind of content on Facebook," the company said.
Williams didn't address the details of the Facebook posts, but said: "If Steve has an issue, he needs to talk to folks to get that resolved."
"Steve, I know you have relationships with the clergy out here," Williams added. "I encourage you to call them and turn yourself in."
A longtime friend and fraternity brother of Stephens', Gary Jackson, told NBC News that when they spoke last Thursday, everything seemed fine. They'd even made plans to get together this week.
Jackson, 47, said Stephens mentored foster kids — Beech Brook, a children's mental health center, confirmed his employment — and described him as a quiet guy with a good heart who'd never shown a sliver of aggression. He does not have a criminal record, Williams said — just motor vehicle violations.
In Jackson's view, it was Stephens' personal turmoil that spun him out of control.
"I don't think he's killed those 14, 15 people," he said. "From what I know of him that's just him calling out for help."
Jackson added that he sent Stephens a text making sure that his friend knew as much.
"Whatever it is hurting you — you're about to put that pain on somebody else," Jackson said he told Stephens. "That ain't right."
By Sunday night, Jackson hadn't heard back.
"Obviously, he's got deep, deep issues," Williams said of Stephens.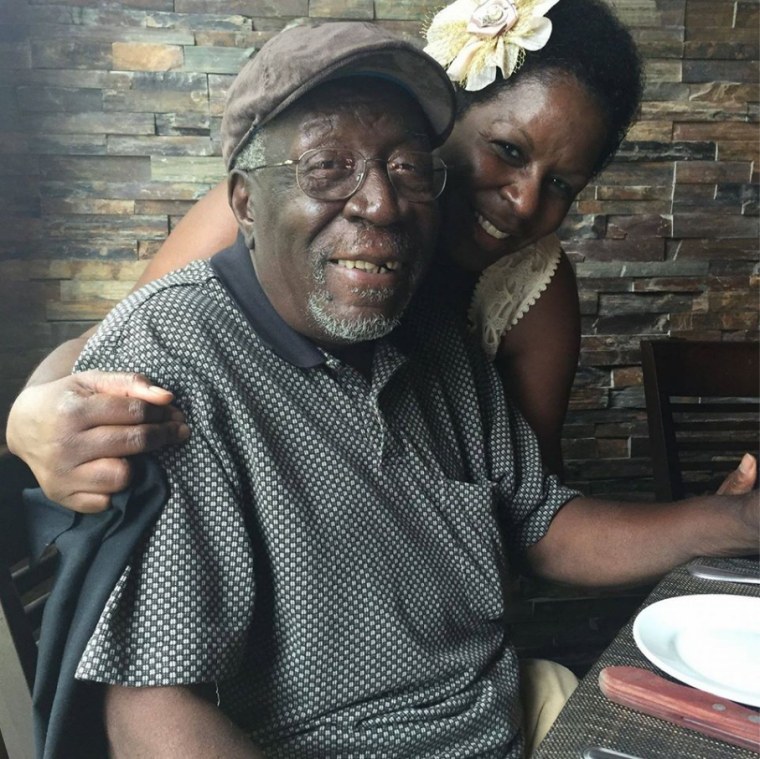 Robert Godwin Jr., the victim's son, told Cleveland.com he couldn't bring himself to watch the disturbing video. "I haven't even looked at my cellphone or the news," Godwin said. "I don't really want to see it." Godwin Jr., 48, said he rushed to the scene of the killing after getting a call. "When the detective walked up, she didn't have to open her mouth because her vest said 'homicide,'" he told Cleveland.com.
Authorities described Stephens as black, 6 feet, 1 inch tall, weighing 244 pounds and bald with a full beard. He was last seen wearing a black or dark blue and gray striped polo shirt and was driving a white Ford Fusion with temporary tags, authorities said.