A Georgia teen accused of fatally shooting an officer over the weekend was killed on Monday after authorities tracked him down to a wooden shed behind a home in Snellville where he was holed up.
Tafahree Maynard, 18, was shot by officers who found him hiding in the shed holding an "edged weapon," Gwinnett Police Chief Butch Ayers said during a press conference.
Ayers said they received a tip about Maynard's whereabouts and between 75 and 90 officers responded to search the area for the teen.
Ayers said when officers found Maynard, the teen was holding a lawnmower blade behind his back, according to the Atlanta Journal-Constitution. He was ordered to show his hands. When he refused, one officer used his Taser and the other opened fire.
Maynard was pronounced dead at the scene.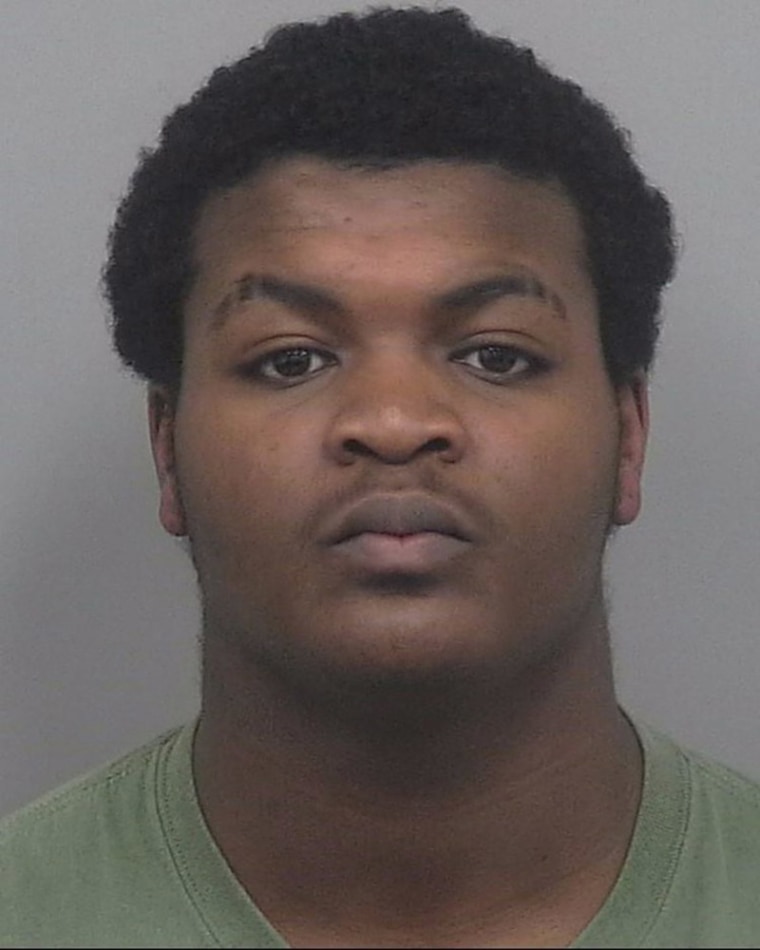 Authorities said Sunday they believe Maynard fatally shot Officer Antwan Toney a day earlier as he checked a report of a suspicious car parked near a middle school in Snellville, about 25 miles northeast of Atlanta, Gwinnett County Police said in a statement.
A second suspect, 19-year-old Isaiah Pretlow, was charged with aggravated assault for allegedly pointing a firearm at an officer during the pursuit after Toney's fatal shooting, police had said earlier.
Toney died at a hospital over the weekend from his wounds, police said. The 30-year-old from Southern California had been with the Gwinnett County Police Department for nearly three years, serving in his first police job.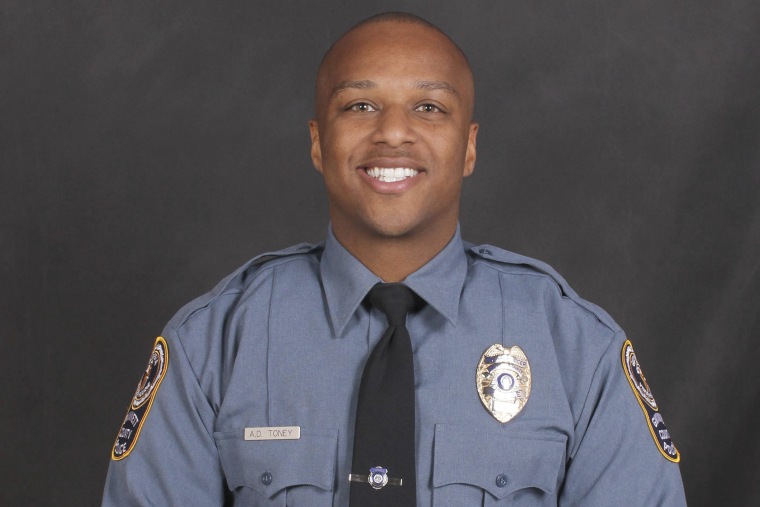 "The people that worked with Officer Toney on a daily basis recalled a very jovial person who was dedicated to his job and dedicated to his community," Ayers said.
Toney and other officers initially responded to a call about a suspicious vehicle near a school, police said. When the officers approached, someone in the vehicle opened fire and Toney was hit. Then the vehicle sped off.
According to police, Pretlow drove the vehicle away after the shooting, crashed a short distance away and fled along with other occupants. An officer searching the area later encountered Pretlow about 3 p.m. ET Pretlow pointed a gun at the officer, who fired shots, according to a statement. Pretlow was not hit and fled into some woods. He was subsequently taken into custody by U.S. Marshals on Saturday night.