A convicted murderer who had gained special privileges behind bars escaped his Arkansas prison Saturday, grabbing a shotgun on his way out and prompting a huge manhunt.
Timothy Buffington, 47, was a "trustee inmate" at the Arkansas Department of Correction Pine Bluff unit, a classification that enabled him to work on prison grounds outside the fenced area, said the department of corrections spokeswoman.
It was during one of his work assignments Saturday evening that he escaped, while working by a house on prison property.
"He had access to the house because of the work he was doing. He broke into a safe room in the house. He kicked a door in — it was deadbolt — knocked the frame out, and managed to obtain a shotgun," Arkansas prisons spokeswoman Shea Wilson said. "He attempted to get a woman who lived in the house into her vehicle and have her leave the prison grounds with him, but she managed to get away from him and get help. While she was doing that, he ran."
He was assigned to do lawn work and other utility-type work outside, Wilson said.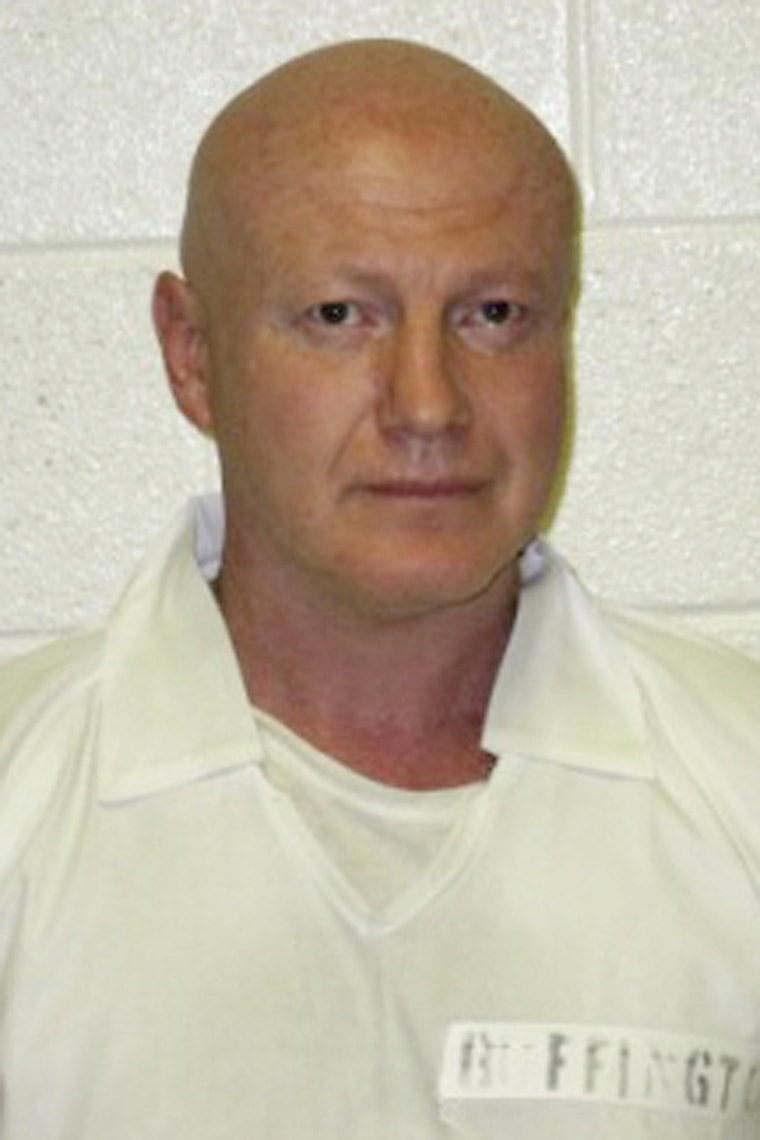 Buffington had been behind bars since 1999 and was serving a 20-year sentence for killing his ex-wife. Wilson said he had never had a disciplinary violation, and had been a trustee inmate since 2003. He was due to be released in July 2018.
Law enforcement has been searching for Buffington, who is believed to be armed with the loaded shotgun, around the clock since he escaped, Wilson said. Tracking dogs, riders on horseback, a National Guard helicopter, and the U.S. Marshal Service are all being employed in the hunt for him.
"We have had reportings of people seeing him, and we have looked for him in the areas they have seen him, but we have not laid eyes on him," Wilson said.
— Elizabeth Chuck