The search for a gunman suspected of murdering four women in two different states ended Tuesday when he was found dead in a Georgia motel and his alleged female accomplice was taken into custody.
After several days of searching, police found William "Billy" Boyette, 44, and 37-year-old Mary Rice in the town of West Point, about 80 miles southwest of Atlanta, shortly before 5 p.m. Tuesday.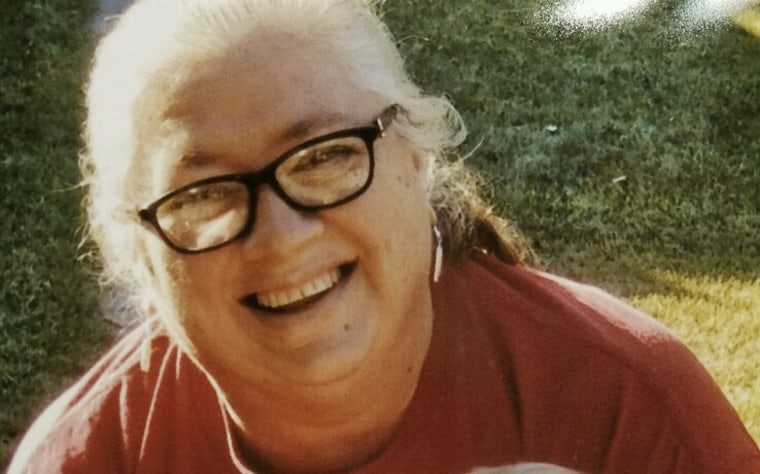 While a SWAT team was preparing to storm the West Point Motel, Rice came out and surrendered, the Troup County Sheriff's Office said in a statement posted to Facebook.
Inside, the deputies found Boyette dead of what appeared to be a self-inflicted gunshot wound, authorities said.
Boyette was suspected of murdering Alicia Greer and Jacqueline Moore in Milton, Florida, and Peggy Broz, whose car Boyette is believed to have stolen, in Lillian, Alabama.
"There is nothing to make sense of this. He needed a car, and he did not care 'cause he's an evil person," Broz's father-in-law, John Broz, told NBC News. "He's a coward."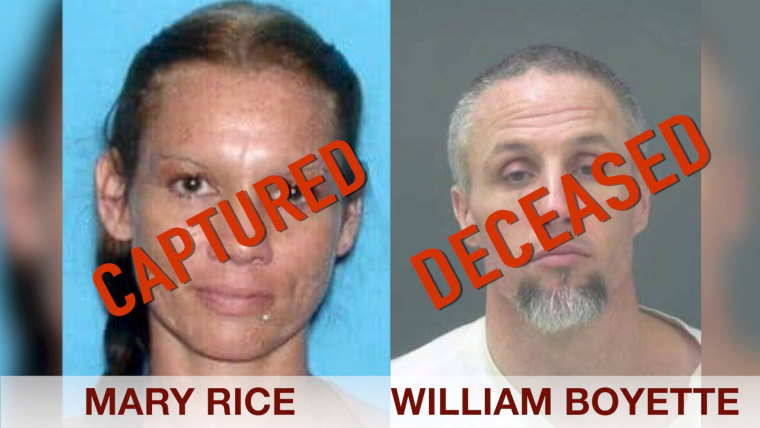 The Escambia County, Florida, Sheriff's Office said Boyette was also suspected of shooting a woman, later identified as Kayla Crocker, during a home invasion in Pensacola. Crocker died Tuesday, the sheriff's office said.
Moore's mother, Brenda Stockhill, said the victim's dad bought bus tickets so that the 39-year-old could relocate to Ohio days just before the shooting. She never showed up to the bus station.
"I didn't even find out that my daughter was murdered until Wednesday," Stockhill said.
She called the death of Boyette "some relief."
"He's off the streets," Stockhill said. "He's not going to hurt anybody else."