A manhunt is on for a pair of Florida inmates, both convicted of murder, after a prison released the two based on what it says was falsified court documents.
Charles Walker and Joseph Jenkins, both 34 and serving life sentences, were freed from Franklin Correctional Institution in Carabelle, Fla., the Orange County Sheriff's Office said it learned on Tuesday. Jenkins, who was serving time for a 1998 murder, was released on Sept. 27; Walker, who was incarcerated for 1999 murder, was released on Oct. 8.
"There were court documents that were provided and our department followed the process and procedure that we do for every inmate when we receive documents saying they should be released," said Misty Cash, deputy communications director for the Florida Department of Corrections. "It wasn't a mistake. Nobody forgot to do anything or didn't do something right. There were forged documents involved."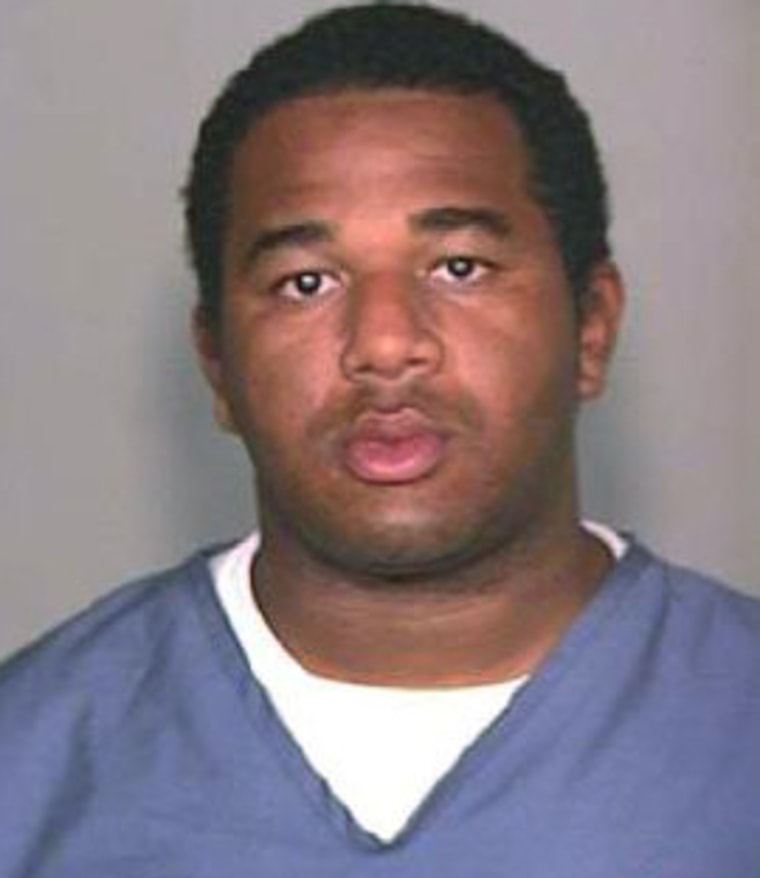 Cash said she was not able to comment on who may have forged the documents, but said there is an open investigation into the matter.
"We really don't want to point fingers at anybody and lay blame on anyone. Right now our priority is public safety and making sure these guys are apprehended," Cash said.
Florida Department of Corrections Secretary Michael Crews said state and local law enforcement were working with his department to return the inmates into custody.
"Inmates Walker and Joseph were both released in accordance with Department of Corrections policy and procedure; however, their releases were based on fraudulent modifications that had been made to the court orders that determines their length of sentence," he said in a statement.
"In addition to participating in the search, the Department is conducting a vigorous and thorough review of releases that were based on modified court orders received from Orange County to ensure that there are no other inmates who have been released based on falsified documents."
It's not clear how the documents got to prison.
"Typically the judge issues the order and we pick it up from the judge's chambers," said Leesa Bainbridge, spokeswoman for the Orange County Clerk of Courts. "We receive the orders and we record them in the court file, then forward them to the appropriate agency, in this case the Department of Corrections."
"In this case, we're not sure how the documents entered our paper stream," she said. Documents also come in via mail, or can be dropped off directly in the clerk's office or in a drop box, she said.
Read the documents (.pdf): Walker | Jenkins
The inmates are believed to be in the Orange County area, where they have relatives and friends, and where their cases originated, Cash said. 
The Orange County Sheriff's Office confirmed they were focusing their manhunt on Orange County, but said they don't believe the men are traveling together.
"We have no indication to lead us to believe that they're together. They were released on different dates," said Captain Angelo Nieves.
Walker was convicted of murder and has several other convictions on his rap sheet, including possession of cocaine and aggravated assault. Jenkins was also convicted of murder and had previously been convicted of auto theft, among other charges.