The search for a man accused of shooting two officers in Maryland ended with his arrest Friday, bringing relief to a community forced to close schools and shelter in place during a 39-hour manhunt for the suspect.
David Emory Linthicum, 24, had been on the run since Wednesday after shooting the first Baltimore County officer, police said.
Officers had responded to reports of a person in crisis in Cockeysville, about 20 miles north of Baltimore, at around 2:30 p.m. ET Wednesday, the Baltimore County Government said in a statement.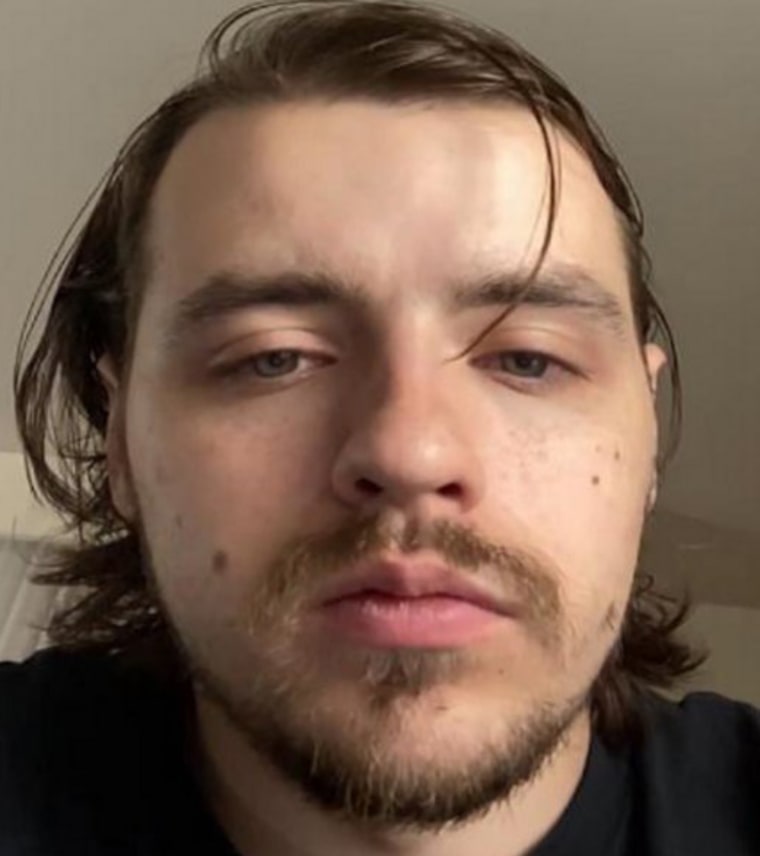 When they arrived, a family member of the suspect escorted them to Linthicum, who discharged a firearm shortly after, county officials said.
The injured officer was taken to a hospital and later released, Baltimore County Police Department Chief Dennis Delp said at a news conference Thursday.
During the search for Linthicum, a detective was shot multiple times after what Delp called a "very quick encounter" with an "individual that we believe was involved in a police-involved shooting." He said the incident was still under investigation and did not provide further details. It is still unclear what unfolded in the lead-up to the encounter.
Delp said the FBI and other authorities were involved in the search for the suspect.
Early Friday morning, the Harford County Sheriff's Office said authorities had been able to track Linthicum down to an area in Fallston.
Just before 5:50 a.m. ET, the sheriff's office said the suspect was in custody. Details about his arrest were not released.
County Executive Johnny Olszewski thanked local, state and federal authorities "for their efforts to successfully apprehend this dangerous suspect who is now in custody."
The shelter-in-place advisory was lifted for residents in the affected area.
Shortly after Linthicum's arrest, Shock Trauma Dr. Thomas Scalea provided an update on the wounded detective, saying he was on life support.
"He is going to need a significant amount of reconstruction," he said. "We are putting our plan together now. He'll be with us for awhile."