A manhunt is underway for a Tennessee fugitive who is believed to have killed two people in the last two weeks, one in a fiery home invasion and another in a carjacking
Kirby Gene Wallace, 53, is suspected of shooting dead one man, who hasn't been identified, early Monday and stealing the man's pickup truck, according to Montgomery County Sheriff John Fuson.
Wallace allegedly killed one person before taking off in the truck, which was later recovered. He is believed to have continued on foot, Fuson said.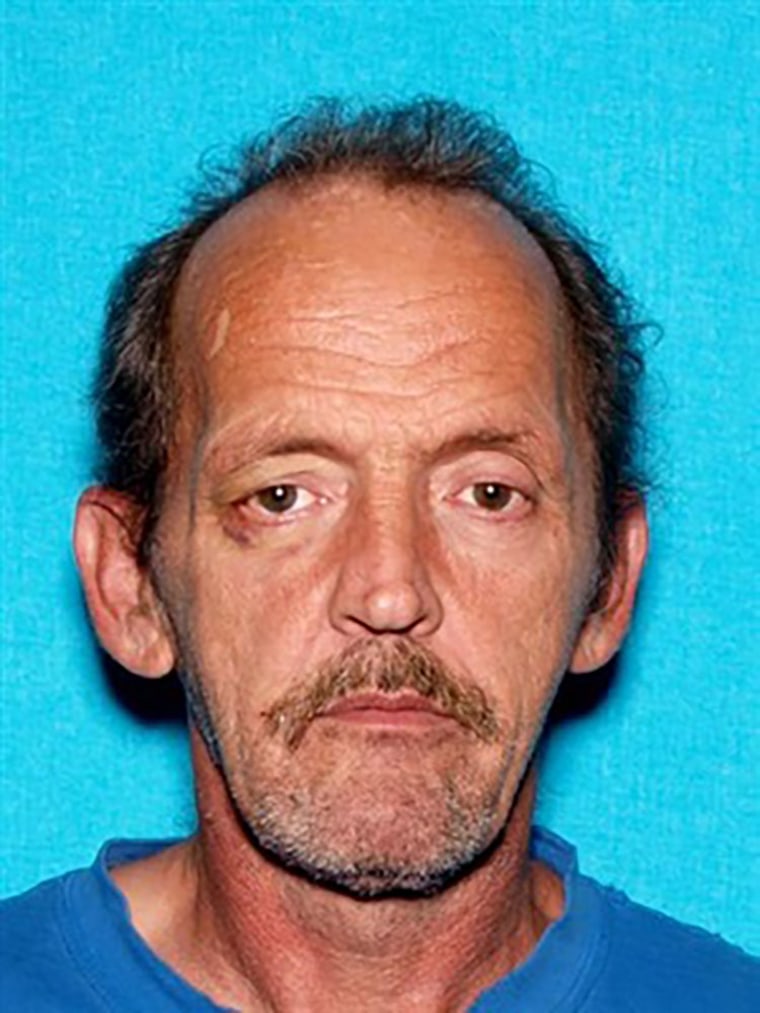 Wallace is also believed to be responsible for attack a couple in their Indian Mound, Tennesse, home on Sept. 22, according to NBC News' affiliate WSMV.
Brenda Smith and her husband were returning to their home after church when police said they walked into Wallace burglarizing their home, WSMV reported.
Wallace allegedly bound the couple and set the home on fire, killing Smith, 63, according to WSMV. The husband, identified by the Tennessean as Teddy Smith, was able to escape with non-life-threatening injuries and was taken to a nearby hospital. He has not been identified.
During a press conference on Monday, police said that Wallace is believed to be armed and dangerous.
Fuson said Tuesday that investigators believe Wallace is still in the area, and a perimeter is in place. He said law enforcement from all over the state, and from other states as well are involved in the search.
"We still do believe that he is in this area, we don't want to have any other victims," Fuson said.
Wallace is wanted on suspicion of first-degree murder, felony murder, attempted murder, aggravated arson, especially aggravated kidnapping, especially aggravated robbery and especially aggravated burglary, among other charges, according to the Tennessee Bureau of Investigation.
He has also been added to the TBI's "Top Ten Most Wanted" list. Police have set up a perimeter in the area they believe Wallace is located and have been escorting residents within that perimeter to their homes, according to a Facebook post.
Fuson on Tuesday urged Wallace to turn himself in.
"Let's end this the right way," Fuson said. "But one way or the other, you're coming in ... We want to bring this down peacefully, so you could do yourself a favor and turn yourself in."
"I know that you're tired, I know that you're in the woods and you don't have much to do with, but just turn yourself in and we'll bring this thing to a resolution," Fuson said.