One of two Alabama sheriff's deputies shot Wednesday has died, authorities said Thursday. A suspect in the shooting was arrested earlier in the day after a manhunt.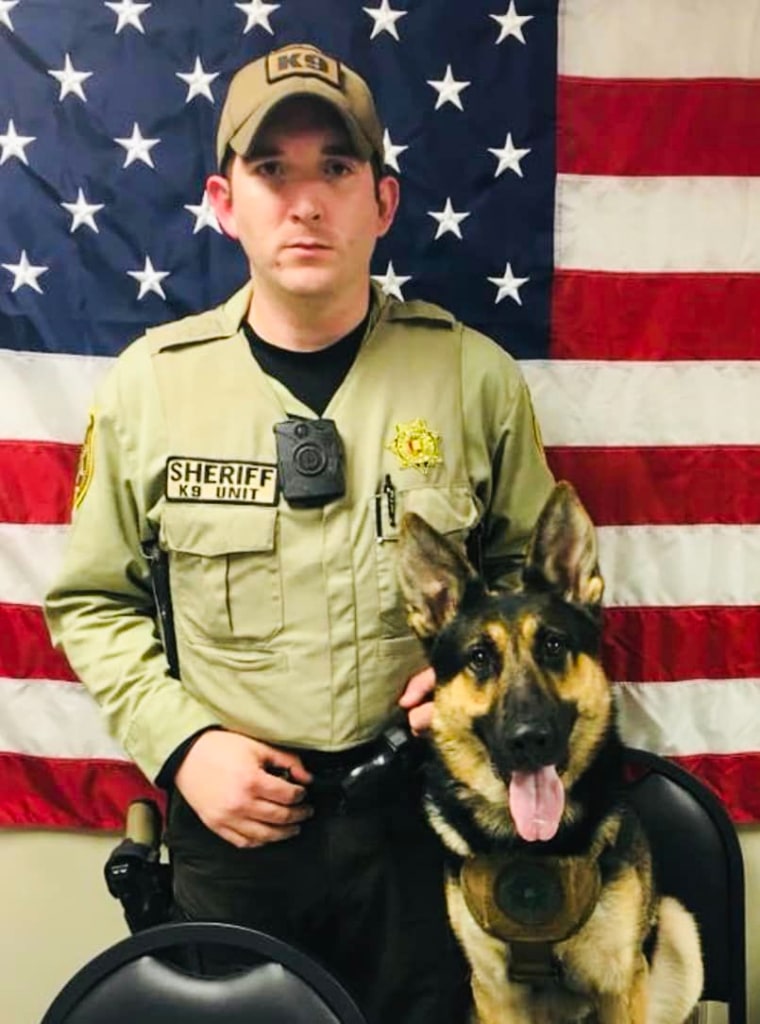 Bibb County Sheriff's Deputy Brad Johnson, who was an organ donor, was pronounced dead at 3:18 p.m., Sheriff Jody Wade said. He was an organ donor.
Gov. Kay Ivey called Johnson a hero, and she said the 7-year veteran of the sheriff's office was engaged to be married.
"Our entire state is praying for his family, his fiancé and fellow law enforcement officers," Ivey said in a statement.
The second deputy who was shot, Chris Poole, was released from the hospital and is expected to make a full recovery, the Alabama Law Enforcement Agency said.
The deputies were shot as they chased a suspected stolen vehicle Wednesday, District Attorney Michael Jackson previously told NBC affiliate WVTM of Birmingham.
The suspect in the shooting, Austin Patrick Hall, 26, was taken into custody about 7:30 a.m. Thursday by the U.S. Marshals Service Gulf Coast Regional Fugitive Task Force, the state law enforcement agency said.
The shooting set off an intense manhunt. Hall was apprehended in Brierfield, which is a community in Bibb County, officials said.
Johnson, 32, was hired by the sheriff's office in 2014 and was a K-9 handler, Wade said.
Wade said earlier Thursday, before Johnson's death was announced, that the deputy was "going through the final processes to continue to save lives." He called Johnson a hero.
More than a dozen local and federal law enforcement agencies had been searching for Hall.
Hall was being held without bail, according to online jail records. It was not immediately clear if he had an attorney.
Jackson, the district attorney, did not immediately respond to a request for comment Thursday but he told WVTM that Hall is now expected to be charged with capital murder and attempted murder.