A woman was arrested Friday after an SUV breached two security checkpoints at President Donald Trump's Mar-a-Lago resort in Palm Beach, Florida, officials said.
When the black SUV, which was being pursued by Florida Highway Patrol agents, did not stop, officials shot at the vehicle, according to a statement the Palm Beach County Sheriffs Office. The president was not on the property at the time.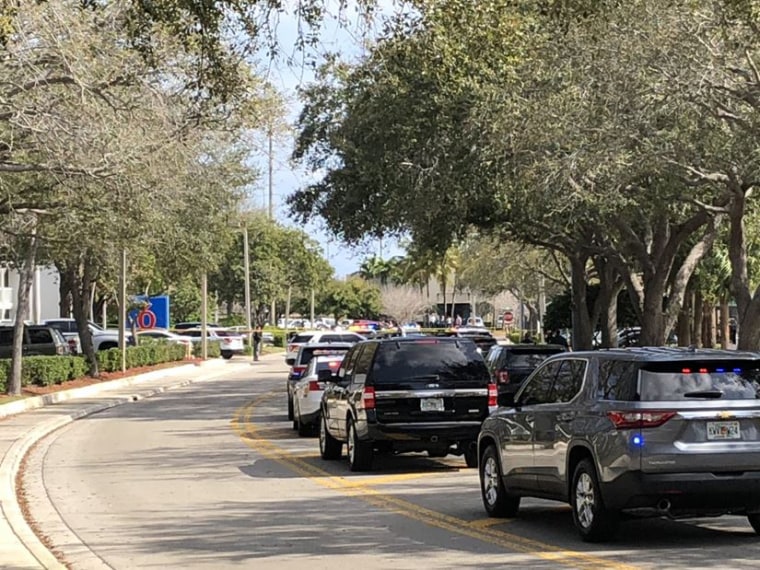 The driver of the vehicle fled the Mar-a-Lago property. The Florida Highway Patrol continued its chase, and a Palm Beach County Sheriff's Office helicopter also began pursuing the SUV.
After losing the SUV, authorities stopped the vehicle and confronted two suspects, according to the sheriff's office. Sources initially said both were taken into custody, but officials later reported only one ended up being arrested.
A woman believed to be behind the wheel, Hannah Roemhild, 30, was arrested, according to the sheriff's department. She picked up a passenger after the breaches and after the initial vehicle pursuit, Sheriff Ric Bradshaw told reporters.
That passenger was not ultimately arrested, he said.
Bradshaw said Roemhild appeared to have a Connecticut driver's license. Authorities said her path outside Mar-a-Lago did not appear to be intentional.
"This is somebody who was obviously impaired somehow and is driving very recklessly," the sheriff said.
He said Roemhild would likely face allegations of assault on a federal officer and assault on two sheriff's deputies along with possible traffic violations.
Agents with the Bureau of Alcohol, Tobacco, Firearms and Explosives and U.S. Secret Service also responded to the incident.
A law enforcement official told NBC News that the incident began when a woman exited a hotel and started dancing on cars, and when authorities arrived, she fled toward a Mar-a-Lago checkpoint.