Mariah Carey shrugged off an awkward, botched New Year's Eve performance plagued by technical difficulties early Sunday, observing: "S*** happens."
The singer struggled through her Times Square appearance that was aired on "Dick Clark's New Year's Rockin' Eve with Ryan Seacrest" on ABC.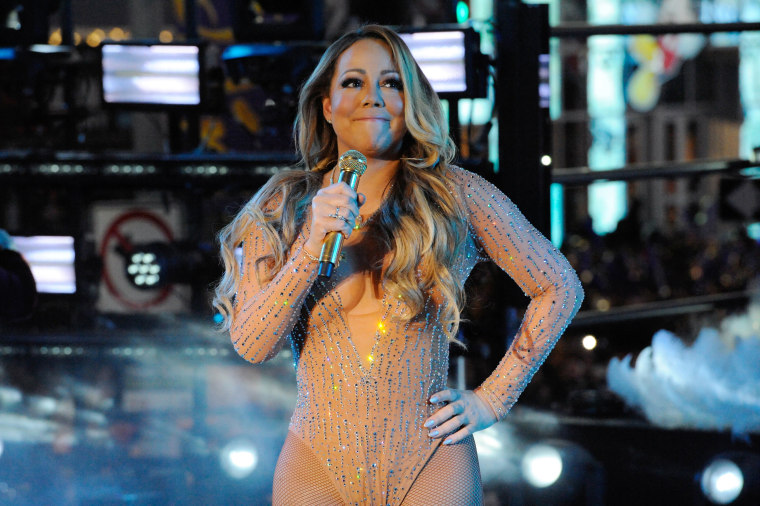 She was the headline act at the event, where about a million revelers were ushering in 2017.
Carey stopped lip-syncing to her her song "Emotions," paced the stage and told the audience to finish the lyrics for her. "I'm trying to be a good sport here," she told the crowd.
Later, the visibly unhappy "Shake it off" singer abruptly left the stage.
The star later posted on Twitter and Instagram, saying: "S*** happens. Have a happy and healthy new year everybody! Here's to making more headlines in 2017."
A representative for Carey confirmed to The Associated Press there were technical difficulties.
In a statement, Dick Clark Productions said that "in very rare instances there are of course technical errors that can occur with live television." But the statement added that an initial investigation found the company had "no involvement in the challenges" of Carey's performance.
"To suggest that dcp ... would ever intentionally compromise the success of any artist is defamatory, outrageous and frankly absurd," the statement said. "We want to be clear that we have the utmost respect for Ms. Carey as an artist and acknowledge her tremendous accomplishments in the industry."