Rare jewelry once belonging to French monarch Marie Antoinette is on display at Sotheby's Auction House in New York — and they'll even let you hold the delicate pieces, which will be auctioned off next month.
"This is a piece of history I never thought I'd get to handle much less put it up for auction — it's an embarrassment of riches," said Frank Everett, Sotheby's senior vice president for jewelry.
As she was preparing her escape from France, Marie Antoinette — the country's last queen before the French Revolution — wrapped the diamonds, rubies and pearls in cotton, and placed them in a wooden box to be sent to Brussels. At the time, it was under the rule of the queen's sister, Archduchess Marie-Christine.
"This is how she spent her last night of freedom, it was caring for these jewels," Everett said.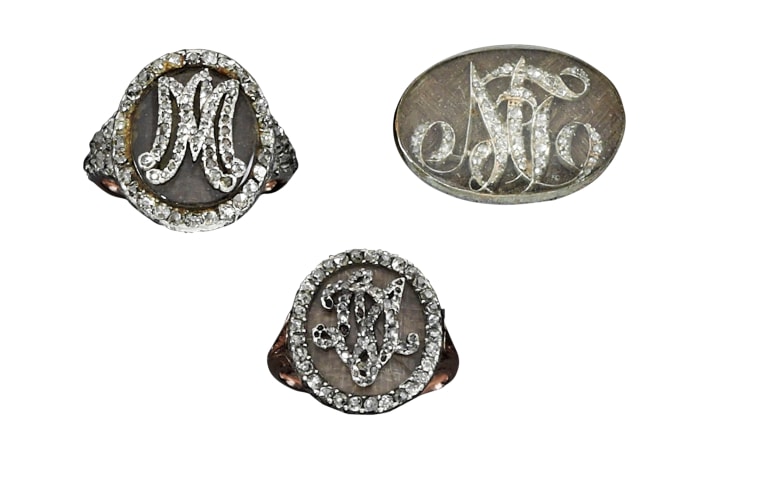 Marie Antoinette was eventually sent to prison and beheaded. The jewels have remained in the family with her heirs, the Bourbon-Parma family.
Brian Pope, of Los Angeles, was gawking at the display case Monday morning. He said he is "in love" with the romance of the pieces and the history surrounding them.
Also up for auction is jewelry from the vast collections of Happy Rockefeller and Barbara Sinatra.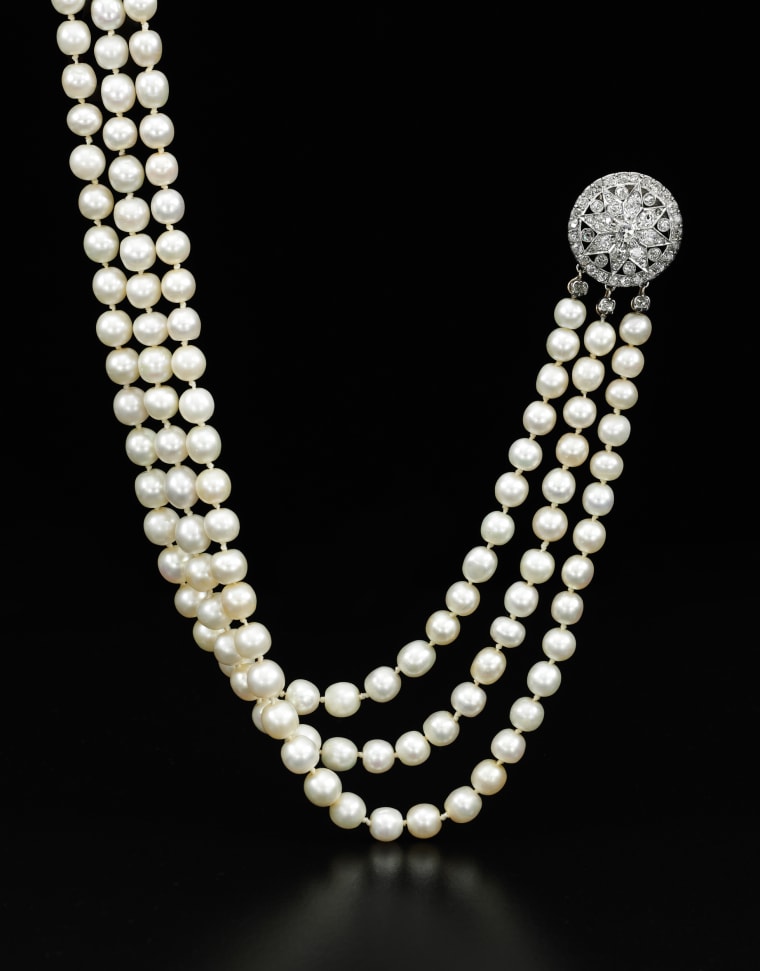 Rockefeller, who died in 2015, was the wife of Nelson Rockefeller, vice president under Gerald Ford from 1974 to 1977 and the 49th governor of New York. Her collection includes a diamond bracelet and a pink tourmaline, sapphire and emerald necklace.
Sinatra was Frank Sinatra's fourth wife. Her collection includes an emerald-cut 20-carat diamond ring and a pair of sapphire and diamond ear clips.
The piece de resistance of the Marie Antoinette collection is a diamond and natural pearl pendant that is expected to fetch between $1 million to $2 million, the auction house said.
The collection of 10 jewels also includes a diamond ring and diamond brooch, a necklace with 331 pearls, and a ring that contains a lock of the queen's hair estimated at $20,000 to $50,000.
There is also a diamond ring decorated with her portrait, made in the late 18th century.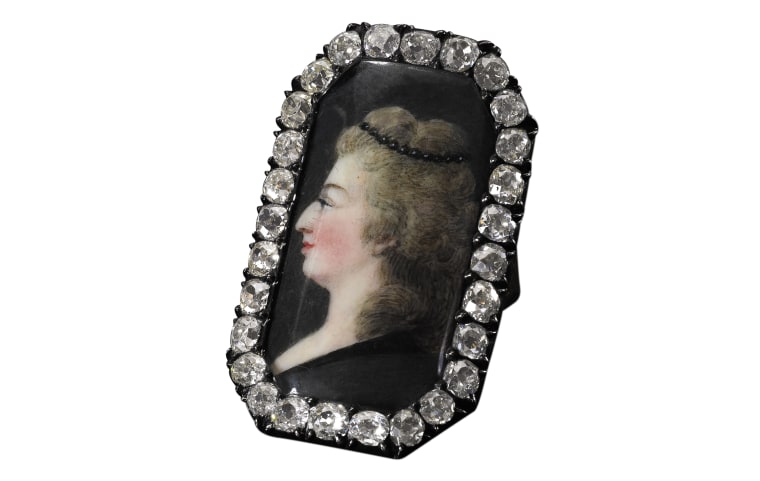 The auction is set to take place Nov. 14 at the Sotheby's in Geneva.
So who might be in the market for the queen's diamonds? Everett said it's likely to be history buffs, Francophiles and jewelry lovers with lots of money.
Diane Batista, of New York, stopped into Sotheby's on Monday to see the collection for herself. She said holding the big-ticket baubles in the flesh means capturing a piece of Marie Antoinette.
"It's an historic opportunity ... a real honor to put the jewels on and handle them," she said.