Defense Secretary Chuck Hagel has rejected the nomination of a Marine sergeant for the Medal of Honor — the nation's highest military award — because there isn't enough evidence that he deserved it, the Defense Department said Friday.
Hagel is the third successive defense secretary to turn down the award for Sgt. Rafael Peralta, who fellow Marines said smothered an exploding grenade under his body as he lay dying of a head wound during a battle in Iraq in 2004. He was 25.
Five members of Peralta's squad nominated Peralta for the medal, and their cause was strongly backed by former Rep. Duncan Hunter, R-Calif., a Marine veteran who represented Peralta's hometown in Congress.
But medical examiners ruled that Peralta — who immigrated illegally to the U.S. and joined the Marines when he got his legal residency card — was already dead and couldn't have pulled the grenade underneath his body.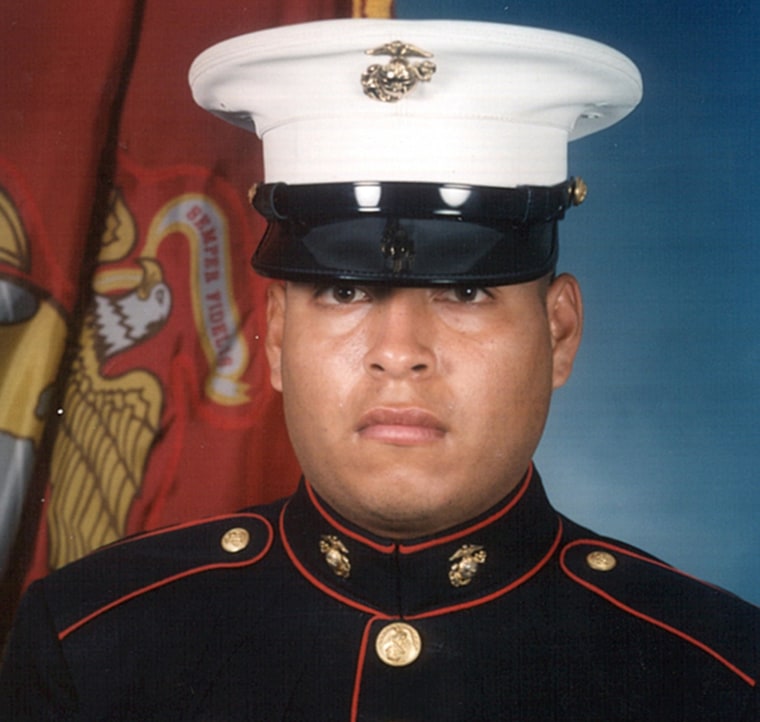 Peralta was awarded the Navy Cross — the second-highest military award for valor for sailors and Marines — but his family turned it down, saying he deserved the Medal of Honor.
In a statement late Friday afternoon, the Pentagon strongly praised Peralta's bravery but said Hagel — like Robert Gates and Leon Panetta before him — had concluded that the evidence "does not meet the 'proof beyond a reasonable doubt' Medal of Honor award standard."
"The standard for the Medal of Honor is extremely high, as one would expect for our nation's most prestigious military medal," it said.
A spokesman for Hunter, Joe Kasper, told The Marine Corps Times that Hunter was grateful that Hagel had taken another look at the case.
But "those Marines who served with Sergeant Peralta and know what they saw will continue living their lives knowing they were given a second chance by one hell of a Marine," Kasper said.
— M. Alex Johnson, Jim Miklaszewski and Courtney Kube