The Marine Corps on Saturday released the names of 12 Marines missing after two helicopters apparently collided in mid-air off the coast of Oahu Thursday, as the search continued for the missing air crew for a second day.
Related: Search for Missing Marines After Helicopter Crash Expands
The missing air crew were identified as:
Maj. Shawn M. Campbell, 41, College Station, Texas.
Capt. Brian T. Kennedy, 31, Philadelphia, Pennsylvania.
Capt. Kevin T. Roche, 30, St. Louis, Missouri.
Capt. Steven R. Torbert, 29, Florence, Alabama.
Sgt. Dillon J. Semolina, 24,Chaska, Minnesota.
Sgt. Adam C. Schoeller, 25, Gardners, Pennsylvania.
Sgt. Jeffrey A. Sempler, 22, Woodruff, South Carolina.
Sgt. William J. Turner, 25, Florala, Alabama.
Cpl. Matthew R. Drown, 23, Spring, Texas.
Cpl. Thomas J. Jardas, 22, Fort Myers, Florida.
Cpl. Christopher J. Orlando, 23, Hingham, Massachusetts.
Lance Cpl. Ty L. Hart, 21, Aumsville, Oregon.
Coast Guard and other aircraft and ships spent a second day searching for the missing Marines, but weather and high swells were hampering the effort.
As of 8 a.m. Saturday, searchers had scoured more than 5,000 square nautical miles, the Coast Guard said.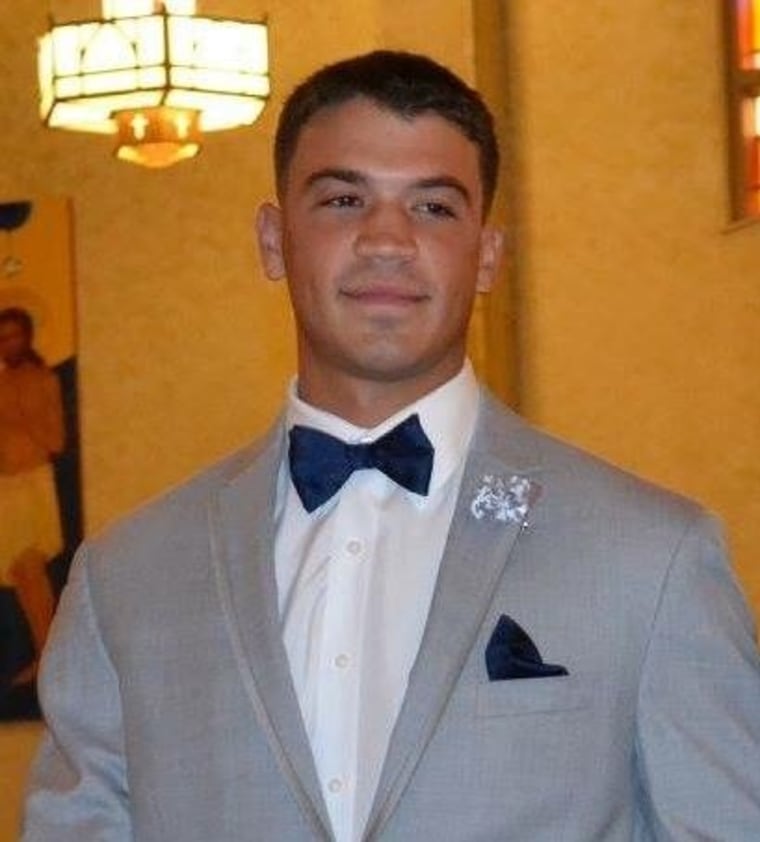 "Our thoughts and prayers are with the Marines and their families as we continue search and rescue efforts," Marine Capt. Timothy Irish of Marine Corps Base Hawaii said in a statement Saturday.
The two CH-053 Super Stallion helicopters were conducting nighttme flying three miles off the northern coast of Oahu Thursday night when officials believe they collided, officials said. Witnesses reported seeing a large fireball in the sky.
The search was expanded Saturday to an area from Kahuku to Waianae, the Coast Guard said. The search area extends eight miles out to sea.
Orlando's family thanked supporters for their prayers Saturday in a statement distributed by Massachusetts State Police.
"We continue to monitor the ongoing search effort in Hawaii and are thankful for the hard work of the many federal and local heroes undertaking this search and rescue mission," the family said in the statement. "We ask that you continue to pray for Christopher and the other missing Marines."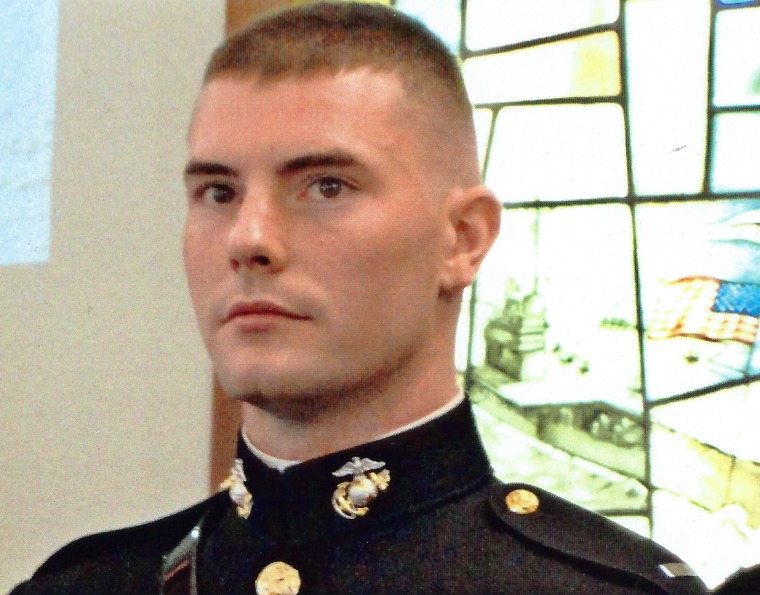 Roche's brother-in-law said Saturday the family is grateful for the efforts of the Marines and Coast Guard to find the missing service members.
"Captain Kevin Roche is a passionate Marine who loves his family and his country — and we love him," the statement said. "Our family appreciates the prayers and encouragement we have received as we watch, wait and pray for Kevin's safe return."
The aircraft are from the 1st Marine Aircraft Wing from Marine Corps Base Hawaii.