The phone call came from an unfamiliar area code. Arizona dad Mike Determan had a "weird" feeling it was about his youngest son, Matthew, a Marine based at Camp Pendleton and headed for the perilous waters of the Persian Gulf.
An unemotional voice on the line broke the news to the family: There had been an accident. Lance Cpl. Determan was among 22 Marines on an MV-22 Osprey that was attempting to land during a training stop on the Hawaiian island of Oahu.
A witness with a cellphone captured the terrifying moment on May 17 as the aircraft — an airplane-and-helicopter hybrid with a troubled and treacherous history — dropped straight down and burst into flames. Matt, 21, was pulled from the wreckage, but later succumbed to his injuries.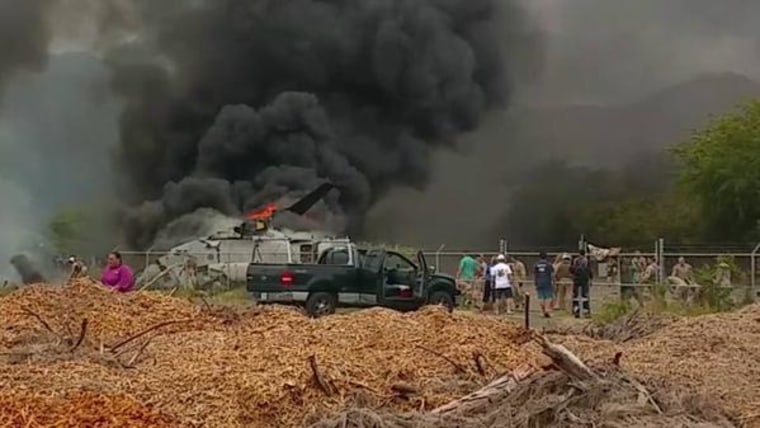 He was one of two fatalities. An autopsy report received by the family last week gives the cause of death as blunt force trauma to the head.
"There I was, worried about him getting deployed to the Middle East during the whole ISIS situation, and then five days into deployment, this happens," Mike Determan recalled.
The fatalities in Hawaii marked a grim reality for the military: This year has seen the highest number of Marine deaths in aviation-related incidents since 2012, when 15 service members perished. With another chopper accident on Sept. 2 that killed one Marine at North Carolina's Camp Lejuene, the death total now stands at 18 — a five-year high, the Marine Corps Times first reported.
Mike Determan, still reeling from his son's death four months ago, is on his own mission: speaking out about the military's use of the MV-22 Osprey and questioning the spike in aviation-related deaths.
"This many in the first nine months of the year is horrible," said Determan, who is waiting for a final incident report detailing what may have caused the crash that claimed his son's life. "There's a lot of red flags here."
The 18 deaths this year occurred in five separate mishaps, according to military data provided to NBC News.
Two of the incidents had a heavy loss of life: On May 10, seven special-ops Marines died when their UH-60 Blackhawk crashed off the Florida coast during a training exercise in heavy fog. Then, on May 12, six Marines were killed when their UH-1Y Venom crashed in Nepal while supporting earthquake relief efforts.
While the Hawaii accident is the only one involving the Osprey this year, the Boeing- and Bell-built aircraft has been in the spotlight since the Marines began training in it 15 years ago. In the deadliest incident, 19 Marines were killed while attempting to land during a training exercise in Arizona in April 2000.
The aircraft earned an unceremonious nickname: The Widowmaker.
Congress began scrutinizing the Osprey for its safety record and cost. Ultimately, the Pentagon pushed ahead with its $19 billion program; the first MV-22 was officially deployed in 2007.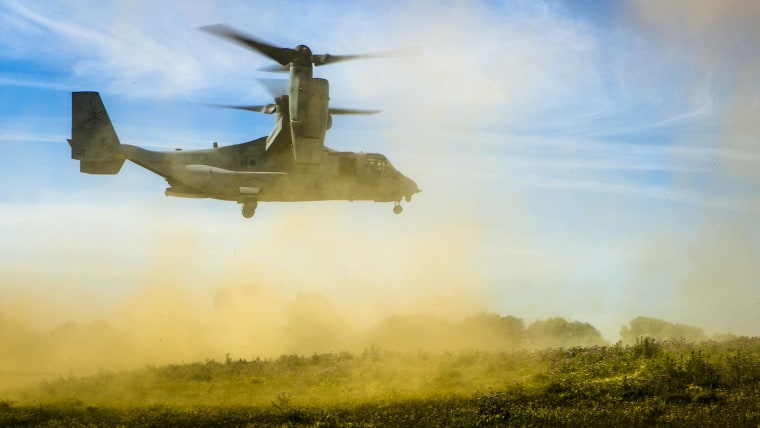 The aircraft's tilt-rotor design allows the Osprey to take off and land like a helicopter but fly like an airplane — with a similar speed and far-ranging distance. The hull of the aircraft can also carry an impressive 20,000 pounds of cargo and up to two dozen troops.
But its hybrid nature can make maneuvering it dangerous, critics say, and some question whether its usefulness outweighs the safety concerns.
Determan said he felt slighted when the Pentagon came out in defense of the Osprey just a day after the accident in Hawaii.
A Marines spokesman told The Associated Press that the aircraft has had the lowest serious-mishap rate of all Marine rotocraft in the first 200,000 flight hours of its existence. He added that it has proven itself in war zones such as Iraq and Afghanistan.
"There remains the saying that every safety rule and improvement is written in blood. Someone sacrificed their life for it."
Maj. Paul Greenberg, a Marine aviation spokesman at the Pentagon, told NBC News that there "will always be inherent risk in military aviation," but that the military branch stands behind all of its aircraft and trains pilots to ensure a "high degree of aviation safety."
Despite the increase in aviation deaths this year, Greenberg added, the rate of mishaps is not significantly higher than in previous years.
Still, Marine Corps officials are analyzing these cases closely — particularly since many involve accidents during landings, said Justin Green, a former Marine pilot and aviation safety officer who now practices aviation law.
They'll want to know what the root causes are for the crashes, he said — whether it's pilot error, weather or problems with how Marines are being trained.
"Any death is one too many," Green added. "In safety school, what they taught us is zero accidents is the goal. There remains the saying that every safety rule and improvement is written in blood. Someone sacrificed their life for it."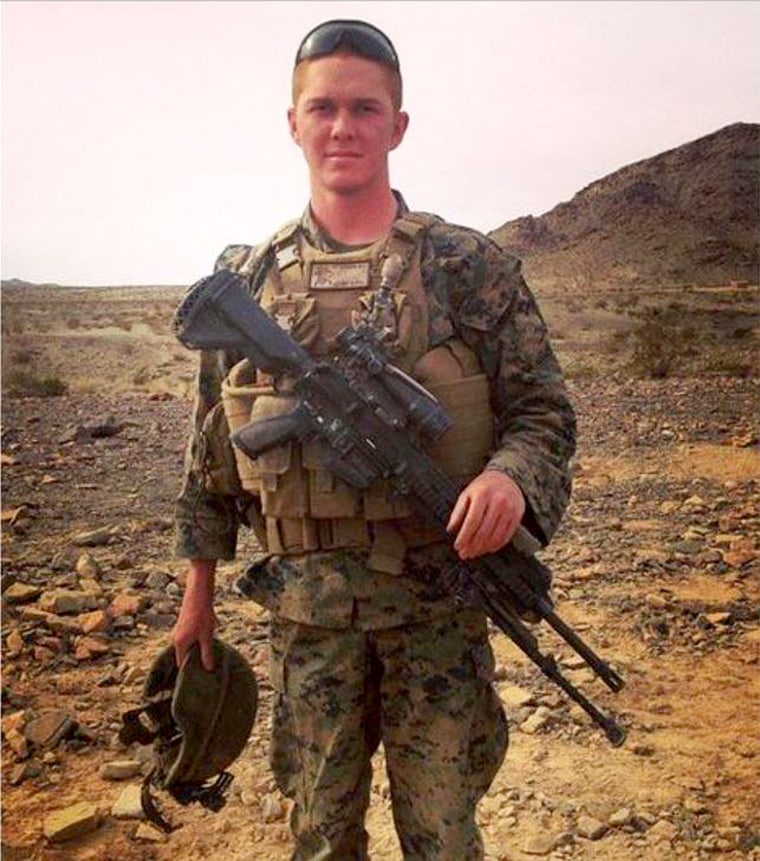 Mike Determan, however, wishes it didn't have to be his son who paid the ultimate price. Matt loved the military, and even though his parents are Air Force veterans, he always knew that the Marine Corps was where he belonged, his dad says.
He wrote proudly on Facebook of his "brothers" — the members of the 15th Marine Expeditionary Rapid Assault Unit. But when it came to flying in the Osprey, Matt was nervous.
"He said, 'Dad, they're sketchy,'" Determan said. "He came back with some hair-raising stories."
Whether the fatal accident was caused by pilot error or some type of mechanical failure, Determan said, he wants to be convinced that the Osprey is as safe as it can be so that no one else has to bury a child under similar circumstances.
Coincidentally, before Matt's death, the family had moved back to the same area near Tucson where the deadly 2000 Osprey accident occurred. The memorial to those 19 fallen Marines is a constant reminder to Determan that his family isn't alone.
"I'm not the first to lose a son this way," he said, "and unfortunately, I won't be the last."