Political analyst and NBC News and MSNBC contributor Mark Halperin on Friday said "I am profoundly sorry for the pain and anguish I have caused by my past actions," after he was accused of sexual harassment while at ABC News.
"I apologize sincerely to the women I mistreated," Halperin said in a statement on Twitter.
A report published by CNN on Wednesday quoted five anonymous women as saying Halperin sexually harassed them while he worked as a political journalist at ABC News.
The Washington Post in a Thursday article reported that a former ABC News researcher said Halperin asked her to sit on his lap in 1994, and other women were aware of or had experienced unwanted contact. CNN reported Friday night that an additional four women had shared stories of alleged sexual harassment.
ABC News denied having any knowledge of Halperin's alleged actions, and NBC News has not independently verified the allegations.
In his statement, Halperin claimed some of the allegations of sexual harassment were untrue — which he had stated in his initial statement to the media — but he admitted that he "caused fear and anxiety for women who were only seeking to do their jobs."
Halperin said he had been reading his accusers accounts in recent days, but not to dispute the stories.
"Instead, in almost every case, I have recognized conduct for which I feel profound guilt and responsibility, some involving junior ABC News personnel and women just starting out in the news business," he said.
According to the statement, Halperin still found some of the reports' details to be unclear because they were anonymous, meaning he could not address them specifically.
"But make no mistake: I fully acknowledge and apologize for conduct that was often aggressive and crude," Halperin said in the statement.
Halperin claimed he recognized he had a problem for several years while at ABC News, although he had not been sued and no one had filed a complaint against him. He said he went to weekly counseling sessions to understand "the personal issues and attitudes that caused me to behave in such an inappropriate manner."
The statement said Halperin believed he had treated colleagues and subordinates properly over the past decade since he left ABC News, and he claimed one could ask co-workers at TIME, Bloomberg, NBC News and Showtime and "I am confident you would find that I had a very different reputation than I had at ABC News because I conducted myself in a very different manner."
Halperin left ABC News in 2007. "Mark left ABC News over a decade ago, and no complaints were filed during his tenure," ABC News said in a statement to CNN. None of the women said they notified management at ABC at that time.
Since the accusations came to light, Penguin Press announced it was canceling plans to publish a book Halperin was co-authoring book about the 2016 election. Halperin had previously co-authored the bestselling "Game Change" and "Double Down" with co-author John Heilemann. The books covered the 2008 and 2012 presidential elections respectively.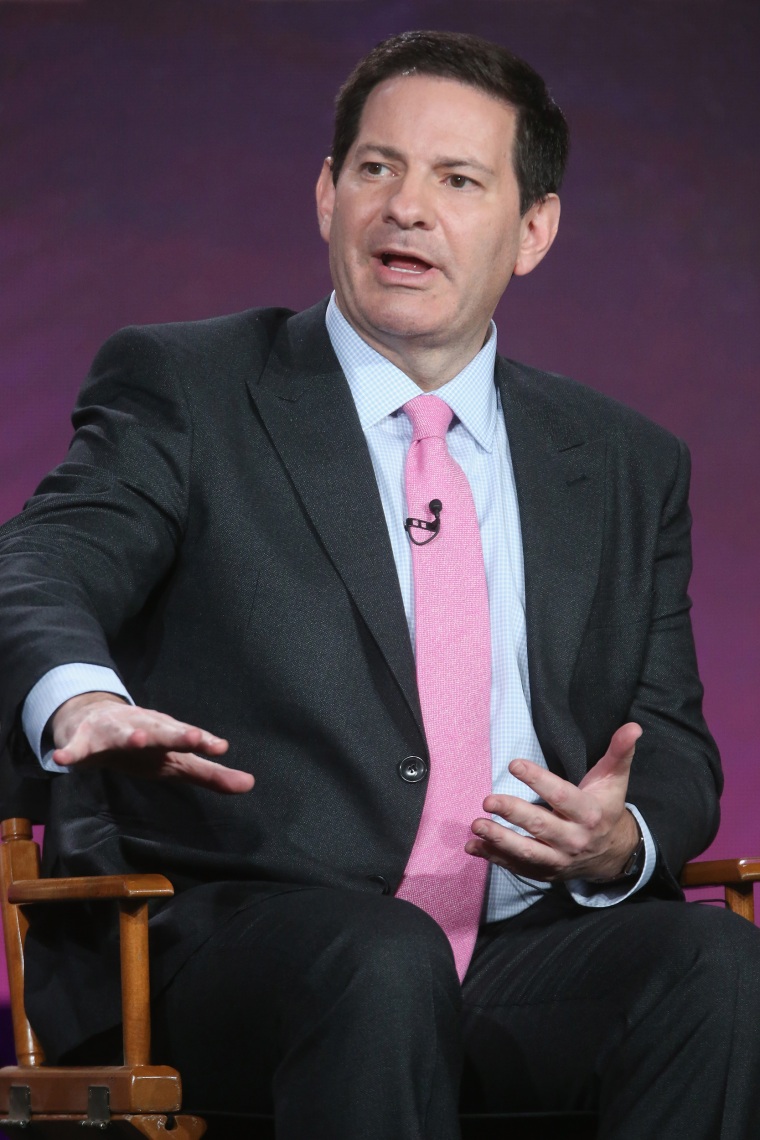 HBO also announced that it would cancel a project attached to his 2016 book.
Meanwhile, MSNBC stated on Thursday morning that Halperin would not return as a contributor for the foreseeable future.
"We find the story and the allegations very troubling," the network said in a statement. "Mark Halperin is leaving his role as a contributor until the questions around his past conduct are fully understood."
Halperin made no mention of the deals in his statement. His statement said "I bear responsibility for my outrageous conduct at ABC News."
"I hope that not only will women going forward be more confident in speaking up," he said, "but also that we as an industry and society can create an atmosphere that no longer tolerates this kind of behavior."
The political analyst said he would be spending time with family and friends and "as I work to make amends and contributions both large and small."