Federal prosecutors asked a judge to revoke bail for trash-talking former pharmaceutical executive Martin Shkreli because he offered a $5,000 bounty on Facebook to anyone who would grab a hair off Hillary Clinton's head.
So what did Shkreli do? He lashed out on social media, of course.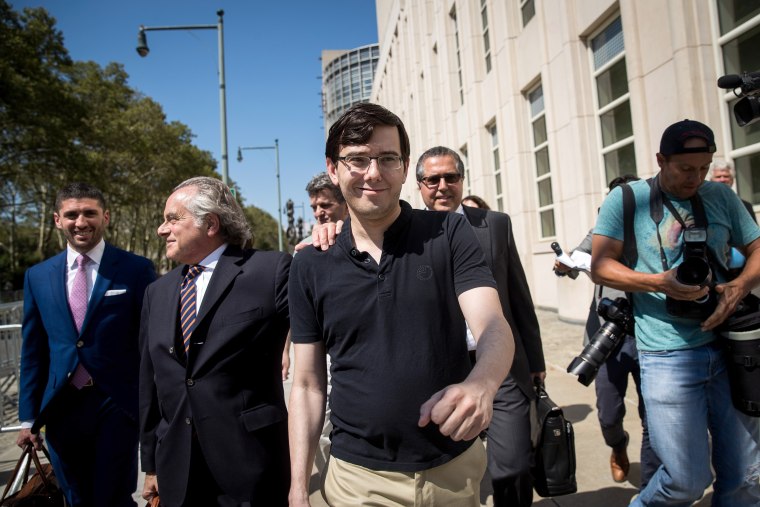 In a Facebook rant after the feds filed the motion late Thursday, the convicted fraudster nicknamed "Pharma Bro" used a four-letter word against "the government" and then tossed out a challenge.
"I will never kiss their ring or snitch," he wrote. "Come at me with you [sic] hardest because I haven't seen anything impressive yet."
The remark was not out of character. Elsewhere online, Shkreli was threatening to "break this album in frustration" if his eBay auction of the sole copy of a Wu-Tang Clan album isn't successful.
Related: 'Pharma Bro' Debuts Wu-Tang Album After Trump Win
Shkreli, 34, who was convicted of three counts of securities fraud but acquitted of five other criminal counts last month, faces up to 20 years in prison when he's sentenced at an unspecified date.
In the meantime, he's free on $5 million bond, but prosecutors hope to change that. In papers filed in U.S. District Court in Brooklyn, they argued he has failed to show he doesn't pose "a danger to the community."
"Since his conviction on August 4, 2017, Shkreli has engaged in an escalating pattern of threats and harassment that warrant his detention pending sentencing," they wrote.
Exhibit A: a now-deleted Facebook post in which he urged his supporters to "try to grab a hair" from Clinton, who slammed him during her campaign amid public outrage over revelations his pharmaceutical company had hiked the price of a life-saving drug by 5,000 percent.
"Will pay $5,000 per hair obtained from Hillary Clinton," he said in the post, which was later edited to portray it as "satire."
Related: Shkreli Ordered to Stop Talking at Trial
Prosecutors said the Secret Service had to launch an investigation and "expended significant additional resources" to ensure no one tried to grab Clinton's hair while she was on a book tour. They also cited crude comments he made online against a journalist and a pundit with whom he has feuded.
"That Shkreli awaits sentencing and still engages in an escalating pattern of egregious public behavior shows that he has no respect for the law and will not abide by any conditions or combination of conditions for his release," the government wrote in the motion.
The court set a hearing for next week to consider the request, but Shkreli didn't wait to hit back.
"Lol Hillary Clinton's presumptive agents are hard at work. It was just a prank, bro!" he wrote on Facebook. "But still, lock HER up. Spend your resources investigating her, not me!!" A few hours later, he posted a photo of Clinton as a lizard behind a human mask to his Facebook page, which is followed by 93,000 people.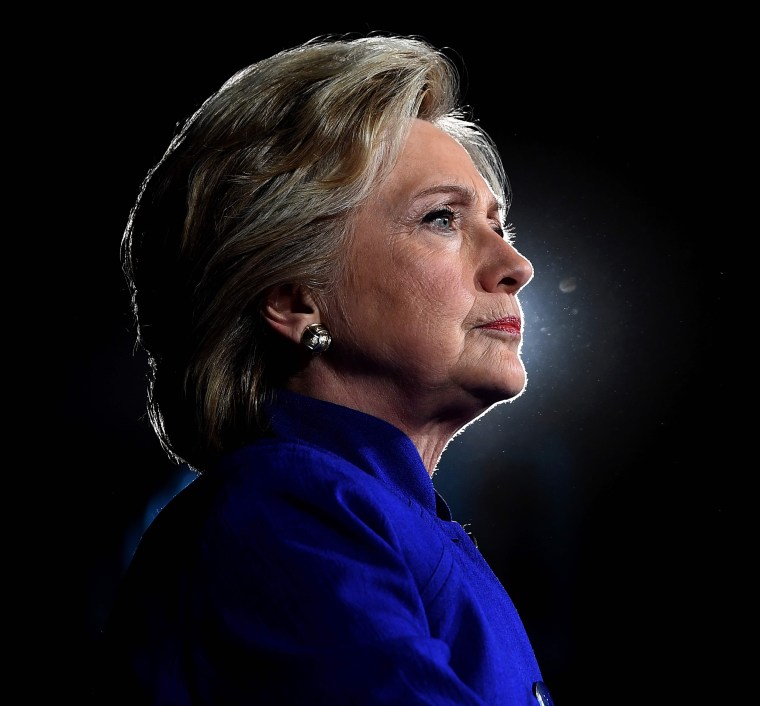 Shkreli's attorney, Benjamin Brafman, issued a more measured response.
"However inappropriate some of Mr. Shkreli's postings may have been, we do not believe that he intended harm and do not believe that he poses a danger to the community," he said in an email.
"We will address the Government's request in a letter we will be filing with the court tomorrow. We take the matter seriously and intend to address the issue responsibly."
Shkreli shot to fame in 2015 for the price hike of Daraprim, a life-saving anti-parasite drug used to fight weakened immune systems, including those with AIDS. His cavalier response to criticism earned him the moniker "Pharma Bro."
But his trial didn't have anything to do with the Daraprim controversy. He was accused of defrauding investors by lying about the performance of funds he controlled and raiding his company's assets to provide "returns" to investors.
After five days of deliberations, the jury convicted him of two counts of securities fraud in connection with two hedge funds he founded, MSMB Capital and MSMB Healthcare, and one count of conspiracy to commit securities fraud in connection with pharmaceutical company Retrophin.
After the verdict, Shkreli portrayed it as a vindication and crowed that he was acquitted of the "most important charges."
While he awaits sentencing, the Manhattan entrepreneur has been trying to offload the one-of-a-kind, unreleased Wu-Tang album he famously bought for $2 million and then kept under wraps — though he insists it's not because he needs the money.
"I decided to purchase this album as a gift to the Wu-Tang Clan for their tremendous musical output. Instead I received scorn from at least one of their (least-intelligent) members, and the world at large failed to see my purpose of putting a serious value behind music," he groused in the listing.
"At any time I may cancel this sale and I may even break this album in frustration," he added, saying that if it does sell, half the proceeds will be donated to medical research.
In a final burn, he claims, "I have not carefully listened to the album." As of Friday morning, bids had topped $1 million but it was not clear if the potential buyers actually had the cash to buy the CD.
On his Facebook page, Shkreli is also promoting an auction by another seller: his old fidget spinner. Bids for the trendy toy were up to $14,000.