Mary Max, the wife of renowned psychedelic artist Peter Max, was found dead of suspected suicide in her New York City apartment over the weekend, authorities said Tuesday.
The 52-year-old died inside her unit on the Upper West Side of Manhattan, police said.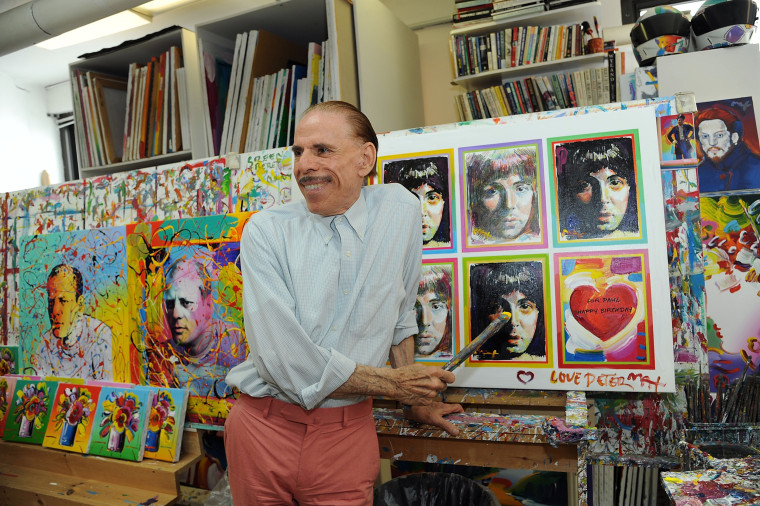 Her husband, Peter Max, a pop icon in the 1960s and 1970s, is now 81 and suffering from dementia. His bright, eye-popping colors made his paintings some most recognizable works of the psychedelic era.
Despite his counterculture aesthetic, he became very wealthy doing commissioned works for the most mainstream of clients such as the NFL, FIFA, the Recording Academy and various media companies.
Mary Max had in recent years been embroiled in family legal battles over the artist and his work, which were chronicled in a recent New York Times piece.
Peter Max's son had accused her of verbal and physical abuse against his father. She in turn alleged that the artist's son effectively kidnapped her husband, hiding his whereabouts from her.
This story discusses suicide. If you or someone you know is at risk of suicide, please contact the National Suicide Prevention Lifeline at 800-273-8255 or text HOME to 741741.