A Pennsylvania woman died at the same Dominican Republic resort where a Maryland couple died of respiratory failure five days later, according to officials and the woman's family.
Miranda Schaup-Werner, 41, of Allentown, Pennsylvania, arrived with her husband at the Bahia Principe resort in La Romana on May 25 to celebrate their wedding anniversary, her brother-in-law, Jay McDonald, told NBC News.
After she and her husband checked into their room and she had a drink from the minibar, Schaup-Werner "abruptly experienced acute physical distress, and collapsed," McDonald said. The efforts of her husband and emergency medical technicians to resuscitate her were unsuccessful, and she died.
On that same day, a couple from Prince George's County, Maryland — Nathaniel Edward Holmes and Cynthia Ann Day — checked into the Luxury Bahia Principe Bouganville, at the same resort.
Download the NBC News app for breaking news and politics
Holmes, 63, and Day, 49, were due to leave May 30 but didn't check out on time, according to a statement from the resort.
"After missing their scheduled checkout time on May 30 and following our established protocols, the staff entered the room and found both bodies unresponsive," the statement said. "There were no signs of violence."
Police said the couple both died of respiratory failure and pulmonary edema.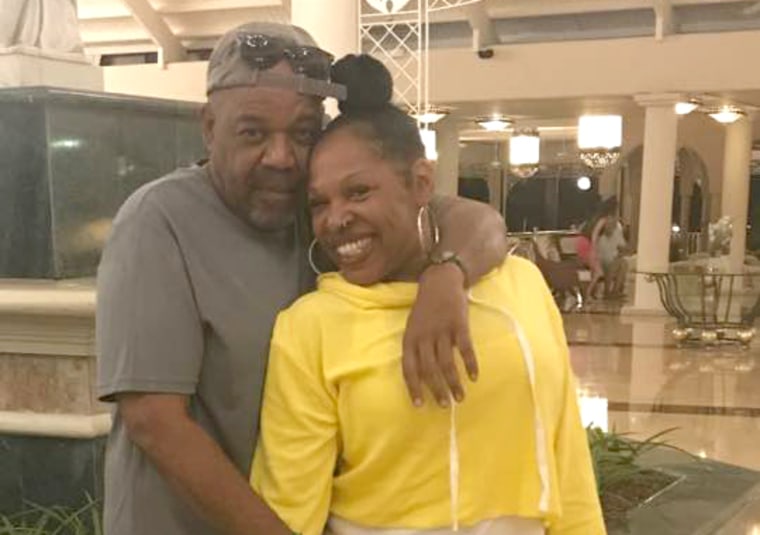 McDonald said his sister-in-law's cause of death was also respiratory failure and pulmonary edema. But a statement from Bahia Principe resorts released Wednesday said the National Institute of Forensic Scientists and National Police determined her cause of death was a heart attack.
"To date, there are no indications of any correlation between these two unfortunate incidents," the statement said. Safety protocols were followed in both instances, according to the resort.
The State Department confirmed all three deaths in a statement Tuesday but said it was not aware of any connection between the deaths of the couple and Schaup-Werner's.
News of the three deaths comes days after a Delaware woman shared on Facebook that she had been brutally beaten at a different resort in the Dominican Republic, the Majestic Elegance Punta Cana, while vacationing in January. She said her attacker was wearing a uniform with the resort's logo. The resort said it was investigating.