The FBI is ramping up its efforts to catch a Maryland man who allegedly killed his wife in the back room of a Dunkin' Donuts last spring.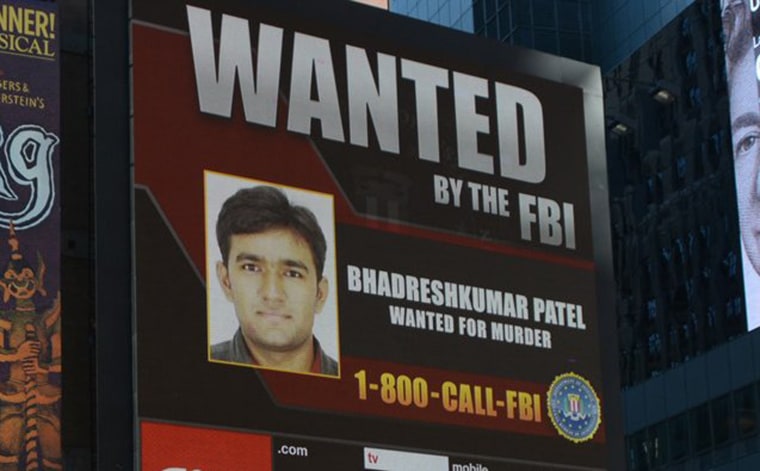 Acting on the belief that 25-year-old Bhadreshkumar Patel is in the New York metro area, the feds have unveiled a "wanted" billboard in Times Square to help solicit tips.
Authorities also released new surveillance footage of 21-year-old Palak Patel's final moments on April 12.
The couple worked together at the store, and the video captures them in the back before disappearing behind baking racks just before midnight. Several customers were still out front waiting to be served, the FBI said.
Moments later, the footage shows only Bhadreshkumar Patel emerging from the back room. A customer later called police after no workers could be located, NBC New York reported in April.
Anne Arundel County police say Palak Patel was stabbed to death with a large kitchen knife. Her husband faces charges of first- and second-degree murder, first- and second-degree assault, and a weapons offense.
The Indian-born Bhadreshkumar Patel was in the United States legally at the time, although his VISA had expired in March, the FBI said.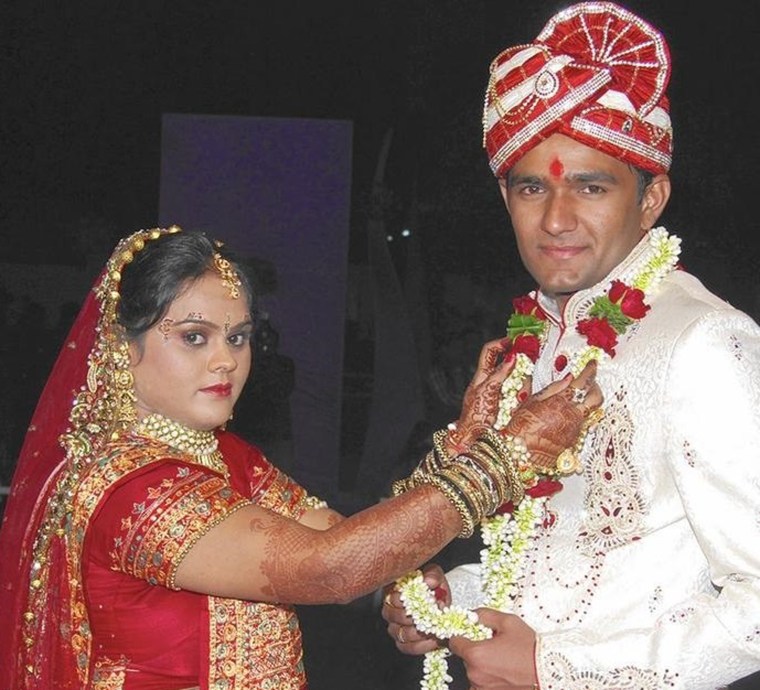 Police believe he was last seen on April 13 at a Newark, New Jersey, hotel and may be getting help from relatives. But there's no indication he fled the country, authorities say.
A $20,000 reward is being offered for information leading to his arrest. Anyone with information is asked to call 1-800-CALL-FBI.