After Horacio de Jesus Pena was gunned down in his driveway while returning home from his job at a group home, detectives asked his family the usual questions. Did he have a beef with somebody? Did he owe anyone money? Was he mixed up in something dangerous?
Nearly a month later, police are asking a different question about Pena's death and four other chillingly similar murders since April: Is there a serial killer on the loose in Phoenix?
All the victims — male and female, ranging in age from 12 to 32 — were shot dead outside their homes, near their cars, on weekend evenings in the working-class neighborhood of Maryvale.
Those details and the lack of obvious motive in each case led investigators to link the slayings, but multiple law enforcement sources confirmed there is also physical evidence tying them together.
Police have stepped up uniformed and undercover patrols, reviewed shootings in surrounding counties, and put out a public appeal for information that has so far yielded frustratingly few tips.
Pena's twin sister Nancy told NBC News that as she mourns her brother — "the sweetest, nicest person ever" — she worries that the killer or killers will strike again.
"For not one person to have more information is mind-blowing," she said. "This person is still out there. We need to get them off the street."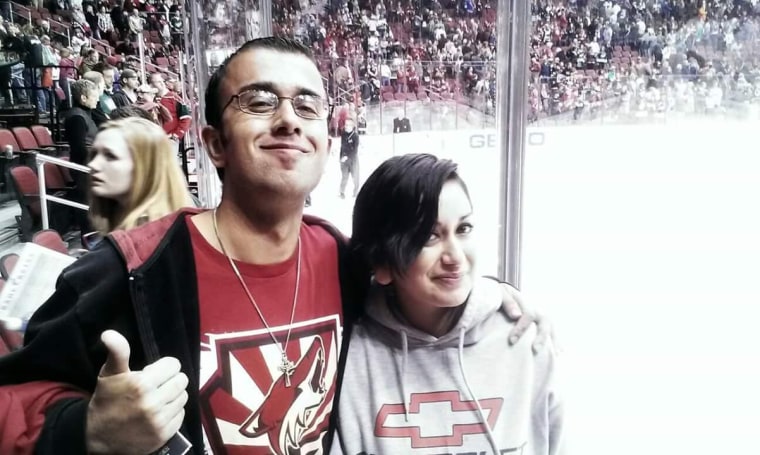 Police are preaching vigilance, and some residents are staying indoors in the evenings. The Phoenix chapter of the Guardian Angels is out on patrol a few times a week.
"We met up at a grocery store parking lot on a Friday evening, which is payday for people so it should be crowded, but that parking lot was like a ghost town," said chapter leader Mike Upchurch. "People are afraid of what's going on."
According to police, the first homicide in the pattern happened on April 1. Diego Verdugo-Sanchez, 21, was visiting his pregnant fiancee's family and had stepped out to lock his car door when he was killed.
In an obituary, his family called him a "gentle giant" lost to "senseless gun violence."
"Diego was the youngest of four, but full of life at every second," they wrote. "Diego was always willing to drop whatever he was doing to help a loved one, no matter what the situation was."
Pena, 32, had just gotten out of his car at his family home on June 3 when he was ambushed. "He wasn't even two feet away from his car door," said his sister Nancy.
She got a call to come to the house and arrived to find her brother lifeless on the ground, surrounded by police.
"I just thought he was in the wrong place at the wrong time," she said.
A week later, 19-year-old Manuel Castro Garcia was standing outside his home when he was murdered. A sports fan with "a great sense of humor," he worked as a welder with his father, according to his obituary.
"[He] was always playing pranks on everyone," it said. "He was always known for making faces in family photos."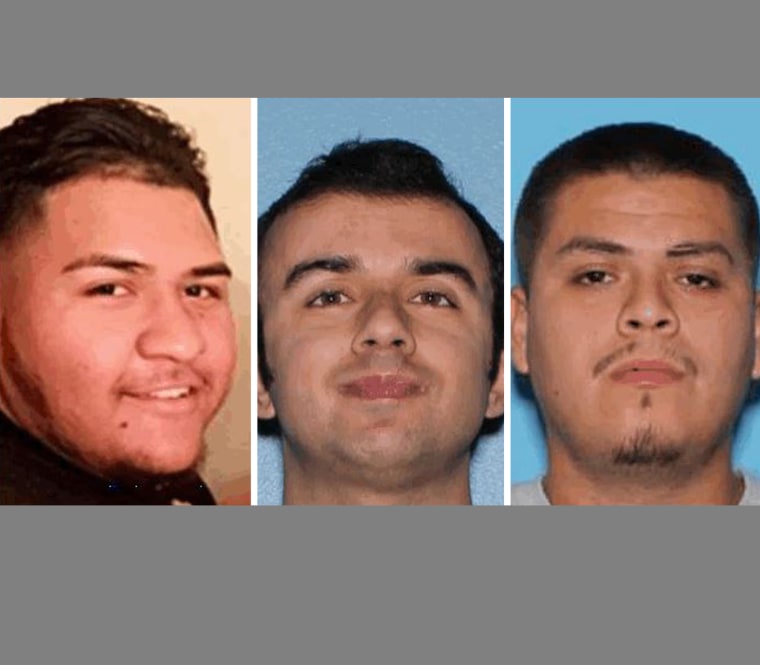 Two days later, on June 12, the killer struck again, opening fire on two women and a girl listening to music outside a home.
Angela Linner, 31, was killed, along with 12-year-old Maleah Russell. Maleah's mother, Stefanie Ellis, was critically wounded and remains in the hospital.
"They didn't even know what hit them," Stefanie Ellis' father told NBC affiliate KPNX. "They can do that to anybody, anywhere and they're still out there."
Phoenix Police Sgt. Jon Howard told NBC News that since investigators publicly announced the four shootings were linked on June 21, there has been little progress in the investigation.
"There's been no activity, very few tips," he said. None of the shootings were caught on video, and witness descriptions of possible suspects have varied, giving investigators no strong leads to follow, he said.
Howard said investigators can't even say for sure if it's a single killer or a group working together. And there are no known links between the victims, so police have not determined how the shooter chooses the targets.
Nancy Pena said she could not fathom why someone would mark her brother for death. Born 30 minutes after her with the umbilical cord wrapped around his neck, he struggled with mental illness and physical challenges for years.
But in the last few years, his life started to turn around. He started running marathons, joined a church and began working at a group home for people with special needs. His sister last saw him the day before he died when he offered to take her son to a summer program because she was sick.
She texted a thank-you message to him later and he replied with a smiling emoji.
"He was an amazing guy and he overcame everything," she said. "He ended his life on a very high note."