Federal agents arrested a western Massachusetts man and accused of him trying to blow up a Jewish assisted living facility — but he instead left his DNA on the failed explosive, authorities alleged Wednesday.
John Michael Rathbun, 36, of East Longmeadow was charged with two counts of attempted arson after local police found a 5-gallon plastic gas container with burned paper placed in the nozzle of the canister outside the assisted living home on April 2, according to a criminal complaint.
The burned paper was a Christian religious pamphlet, and blood was on the side of the gas canister and the paper, the FBI said.
The blood is alleged to have matched Rathbun's DNA, which had been stored in a federal database because of his 2011 arrests on charges of breaking and entering and receiving stolen property.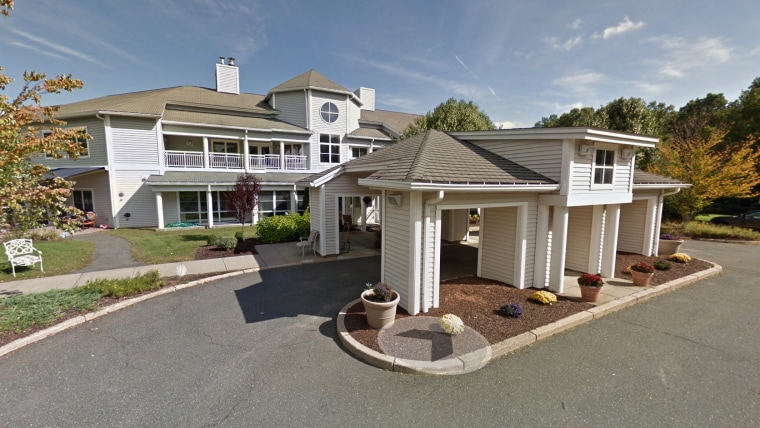 Investigators discovered a white supremacist organization on a social media platform in March targeting "the jew nursing home in longmeadow massachsusetts," according to the complaint written by Special Agent Ryan McGonigle, assigned to the FBI's Joint Terrorism Task Force.
The FBI didn't name Rathbun specifically as the person who made the posts.
Download the NBC News app for breaking news and politics
Court papers did note that the online user who discussed the nursing home, identified in court papers as Ruth's House on Converse Street, also said April 3 would be "jew killing day."
Rathbun is alleged to have put the device at the entrance of Ruth's House on April 2.
Part of the pamphlet used in the explosive "was charred and appeared to have been lit on fire in an attempt ignite the gas," McGonigle wrote.
Rathbun initially denied the allegations, investigators said. But when investigators told him about the DNA evidence, his "demeanor visibly changed, and a short while later, he stated that he did not know what he was going to do and that he wanted to cry," according to the complaint.
Federal agents said they discovered gas cans at Rathbun's home and cuts on his hands. They also found that the suspect's methadone clinic is on the same street as Ruth's House, the complaint said.
It wasn't immediately clear whether Rathbun had hired an attorney.
"This case highlights the very real threat posed by racially motivated violent extremists and make no mistake, the FBI will use every investigative tool available, along with the expertise and skills of our partners on our Joint Terrorism Task Forces, to identify, assess and disrupt threats like this one to keep our communities safe," according to a statement by Joseph Bonavolonta, special agent in charge of the FBI's Boston field office.