A massive fire consumed four buildings in New Jersey Sunday, leading to dozens of evacuations and leaving thousands without power.
The blaze, which was reported around 8 p.m., was fueled by windy conditions, causing it to jump across a street in the borough of Bound Brook, about 40 miles outside of New York City.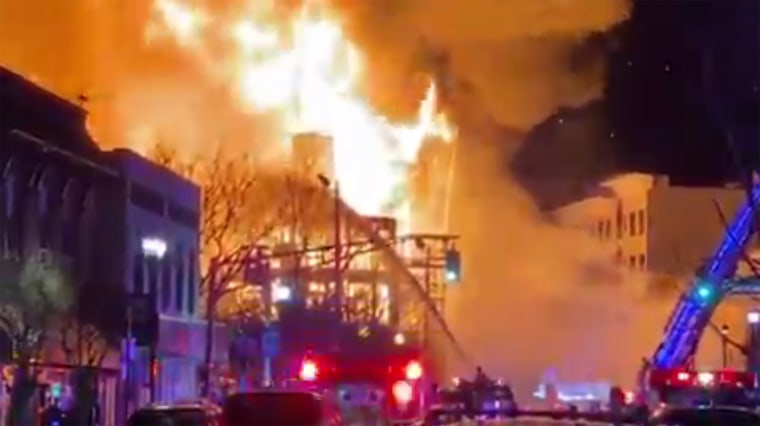 The fire destroyed two apartment buildings that were under construction, a home and an electronics store, Bound Brook Deputy Fire Chief Joe Gullia said. One firefighter suffered minor injuries, he added.
More than 100 people in the area were evacuated from their homes, NBC New York reported. About 3,000 residents, half the town, were left without power.
"Residents in the area please stay vigilant. This is a disastrous fire that is very difficult to contain and has the potential to spread to all nearby structures. If emergency personnel order you out of your residence PLEASE LISTEN!" the Bound Brook Police Department said in a statement at the height of the fire.
Bound Brook schools were ordered to have a late start Monday, due to the fire, and the Bound Brook Rail Station was closed all day Monday.
The cause of the fire is under investigation, Gullia said.
Gullia called the fire a "hit" for the town because the construction was underway in an effort to "revitalize the downtown area."