An equipment failure briefly left more than half of downtown Seattle in the dark Wednesday.
The power outage, which began around 11:45 a.m. PT, paralyzed the Emerald City for nearly an hour. Powerless traffic signals caused delays for buses and Seattle's light rail, and employees in the city's commercial district were forced to stop working.
The fire department also said it got several call about people stuck in elevators, NBC affiliate KING 5 reported.
Approximately 60 percent of downtown was affected, according to Sound Transit, Seattle's public transportation system.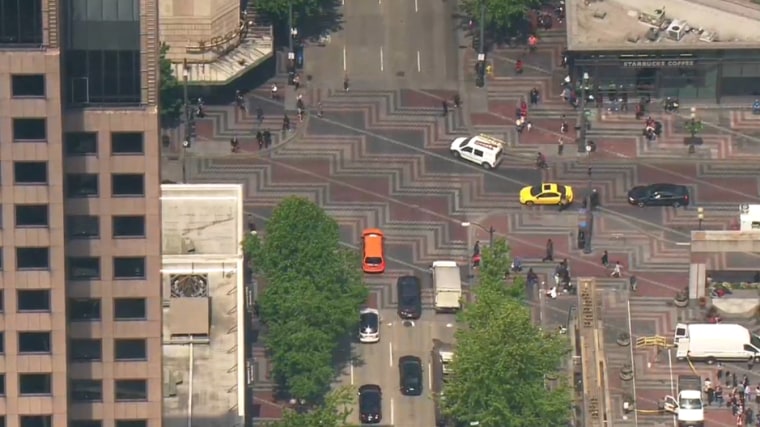 Seattle City Light, the electric utility, did not know how many customers lost power, but said 12,000 electric meters were affected in the city of over 650,000 residents.
Crews were still investigating the cause. Seattle City Light said on Twitter that an "equipment failure at Massachusetts Street Substation" had caused a "large outage."
Initially, it anticipated the outage to last a couple of hours.