A massive sinkhole in Texas swallowed two cars on Sunday night, injuring one person and killing a reserve deputy, officials said.
The Bexar County Sheriff's Office identified the dead officer on Monday as seven-year veteran Dora Linda (Solis) Nishihara.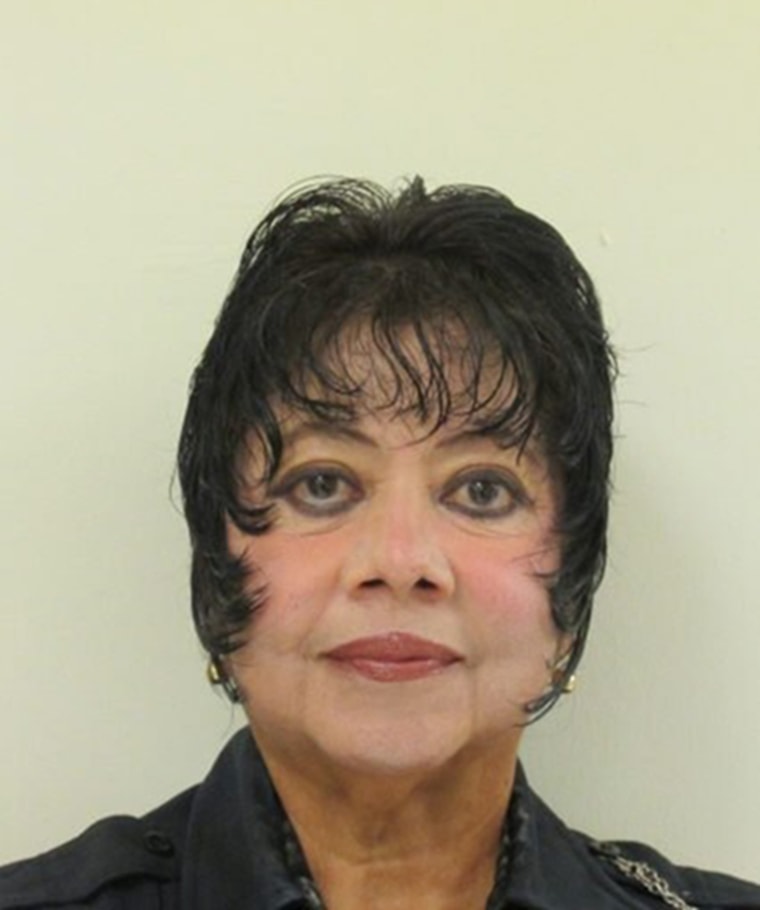 An unidentified man in the second vehicle was rescued by a civilian and transported to a local hospital with minor injuries, San Antonio Fire Chief Charles Hood said during a news conference.
The incident occurred on a two-lane road in a section of southwest San Antonio. In a statement, fire department spokesman Joe Arrington said crews responded to a water rescue shortly after 7:30 p.m.
What they found, Arrington said, was a broken 54-inch pipe and a pit measuring 10- to 20-feet deep that stretched the entire width of the road.
Related: What Causes Sinkholes?
Robert Puente, president of San Antonio Water System, told reporters Monday that the pipe was near two construction projects — one that was completed last year and one that was still underway. Puente said it was unclear what caused the pipe to rupture.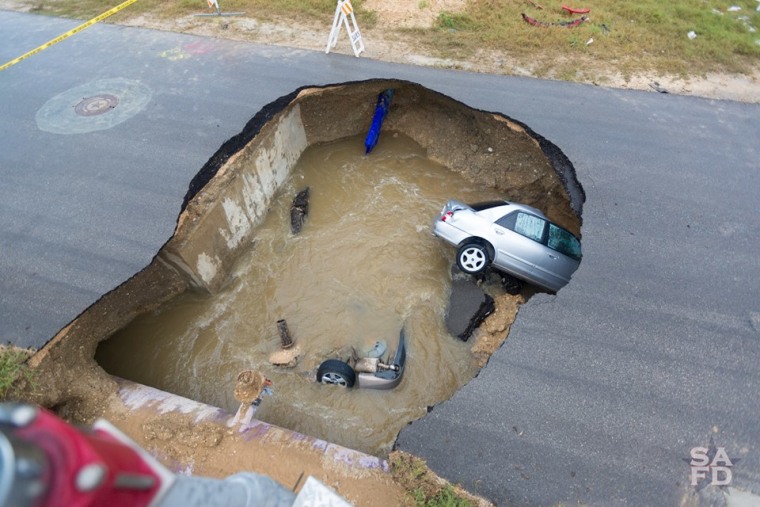 "The pit is full of sewer water," he added. "Until we find an opportunity to look inside will we know what happened."
Hood said Nishihara's vehicle was 90 percent submerged and he didn't know how long she had been in the water.
But, he added: "There was no way [she was] going to survive. The car was upside down."