Former "Today" host Matt Lauer allegedly raped an NBC colleague while at the 2014 Sochi Olympics, according to an upcoming book from journalist Ronan Farrow.
Variety reported the accusations after reading an advance copy of "Catch and Kill," which is not scheduled to hit bookstores until Oct. 15. NBC News has not seen a copy of the book.
Lauer, the long-running face of the "Today" show, was fired by NBC News on Nov. 29, 2017, after a female colleague made a detailed complaint accusing him of inappropriate sexual behavior during the 2014 Sochi Olympics. The accusation also noted that the alleged behavior continued in the workplace after the Olympics.
In the book, Farrow writes that the woman who made the complaint against the anchor said that Lauer anally raped her in a hotel room while in Russia, according to Variety.
NBC News said in a statement issued after the Variety report, "Matt Lauer's conduct was appalling, horrific and reprehensible, as we said at the time. That's why he was fired within 24 hours of us first learning of the complaint. Our hearts break again for our colleague."
In a memo to staff sent Wednesday afternoon, NBC News Chairman Andy Lack reiterated the findings of the company's investigation, which found that the company's leadership and management were not aware of Lauer conduct prior to Nevils' meeting with human resources.
"Any suggestion that we knew prior to that evening or tried to cover up any aspect of Lauer's conduct is absolutely false and offensive," Lack wrote.
The book identifies the woman as former NBC News employee Brooke Nevils, whom NBC had previously not named at her request.
Lauer on Wednesday issued an open letter through his lawyer, Libby Locke of law firm Clare Locke, characterizing his relationship with Nevils as "completely consensual."
"In a new book, it is alleged that an extramarital, but consensual, sexual encounter I have previously admitted having, was in fact an assault," Lauer said in part in the letter. "It is categorically false, ignores the facts, and defies common sense."
"There was absolutely nothing aggressive about that encounter," Lauer said.
She gave a statement to NBC News.
"There's the Matt Lauer that millions of Americans watched on TV every morning for two decades, and there is the Matt Lauer who this morning attempted to bully a former colleague into silence," she said, in part. "His open letter was a case study in victim blaming… I am not afraid of him now, regardless of his threats, bullying, and the shaming and predatory tactics I knew he would (and now has) tried to use against me."
She told Farrow that while in Sochi, she and former "Today" co-anchor Meredith Vieira were having drinks at a hotel bar when they ran into Lauer, who joined them.
The book details Nevils' account of going to Lauer's hotel room two times — once to retrieve her press credential, which she said Lauer had taken as a joke, and a second time after he invited her.
Nevils alleges Lauer pushed her against the door and kissed her, before forcing her on the bed and "flipping her over, asking if she liked anal sex," the book says. Nevils reportedly "said that she declined several times," according to Variety.
Nevils "was in the midst of telling him she wasn't interested again when he 'just did it,'" and it was not consensual, the book reportedly says. Lauer then asked Nevils if she liked it and she told him yes, the book alleges.
"It was nonconsensual in the sense that I was too drunk to consent," Nevils told Farrow, according to Variety. "It was nonconsensual in that I said, multiple times, that I didn't want to have anal sex."
Lauer denied that Nevils was unable to consent.
"Brooke did not do or say anything to object," Lauer said. "At no time did she behave in a way that made it appear she was incapable of consent."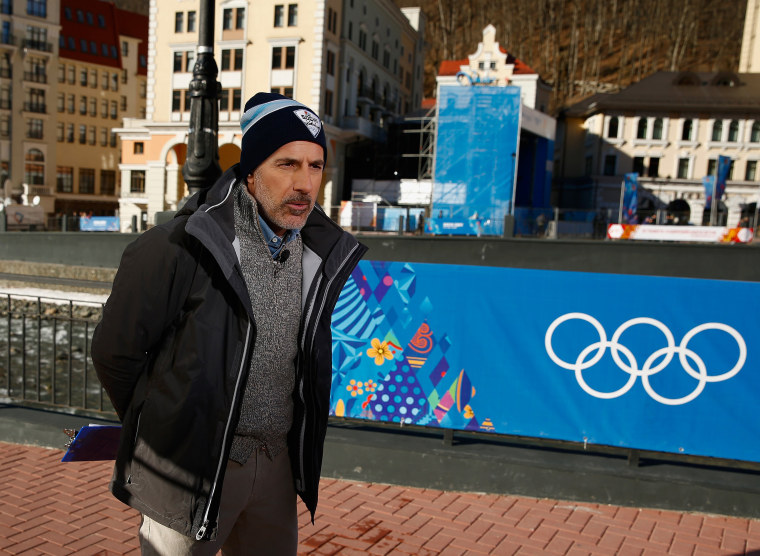 Lauer said that the first encounter was followed by a lengthy relationship between him and Nevils.
"This encounter, which she now falsely claims was an assault, was the beginning of our affair," Lauer said. "It was the first of many sexual encounters between us over the next several months … Our meetings were arranged mutually. At no time, during or after her multiple visits to my apartment, did she express in words or actions any discomfort with being there, or with our affair."
Nevils also told Farrow that she later had other sexual encounters with Lauer.
She said she blames herself for those encounters and was terrified of the control Lauer had over her career, according to Variety.
The book also reportedly said Nevils went to NBCUniversal human resources with a lawyer at Vieira's urging in 2017. Lauer was fired the next day.
The book also says that Nevils went on medical leave in 2018 before being paid seven figures and that NBC "proposed a script she would have to read, suggesting that she had left to pursue other endeavors, that she was treated well, and that NBC News was a positive example of sexual harassment," Variety reported.
In a memo to staff in April 2018, Lack said the company's "highest priority" was to "ensure we have a workplace environment where everyone feels safe and protected."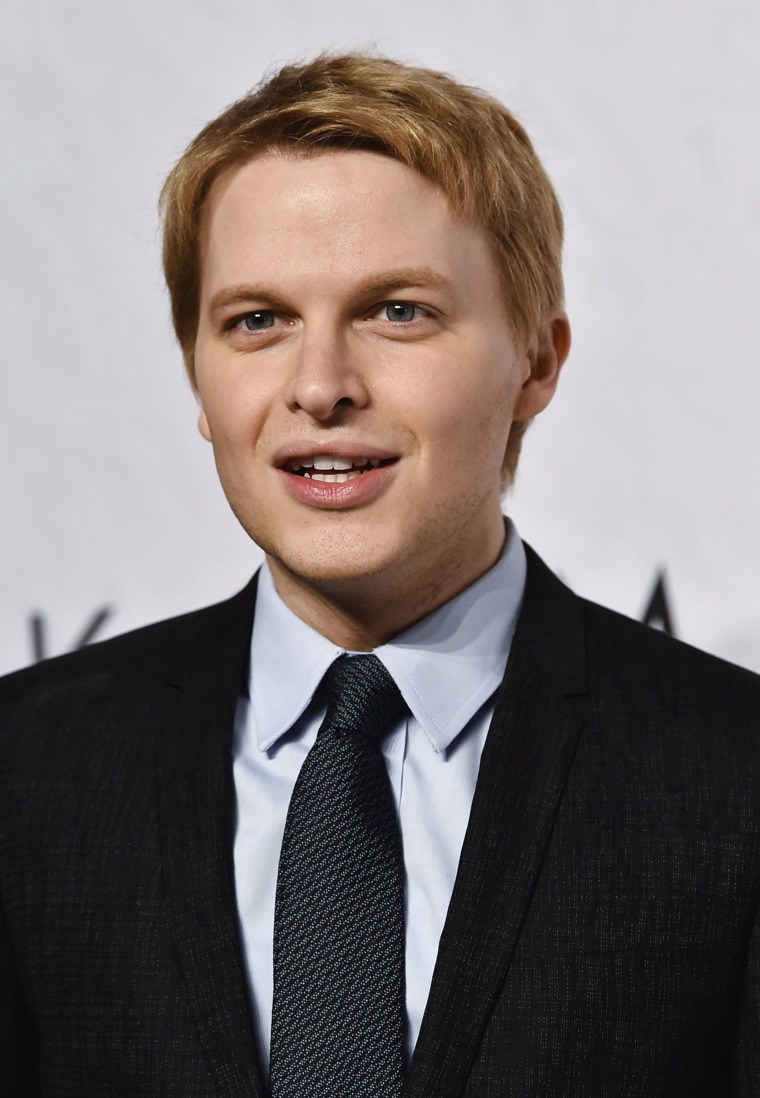 "We are absolutely committed to making this a reality — there can be no exception," he added.
NBCUniversal said in May 2018 that a five-month internal investigation found no evidence that any NBC News, "Today" show leadership, human resources personnel or others in positions of authority were aware of allegations of sexual misconduct made by four women against Lauer before November 2017.
On the "Today" show Wednesday, hosts Savannah Guthrie and Hoda Kotb — who worked with Lauer for many years on the show — discussed their responses to the news.
"We owe it to our viewers to pause for a moment. This is shocking and appalling, and I honestly don't even know what to say about it," Guthrie said.
"It's very painful for all of us at NBC and who are at the 'Today' Show," Guthrie added. "It's very, very, very difficult."
Kotb also expressed surprise at the allegations.
"There are not allegations of an affair. There are allegations of a crime," Kotb said. "And I think that's shocking to all of us here who have sat with Matt for many, many years."
Farrow, who previously worked for NBC News, was among the first journalists to report sexual harassment and misconduct claims against movie mogul Harvey Weinstein. Farrow started his reporting on Weinstein while at NBC News, and won a Pulitzer for his work on the allegations against powerful men and the attempts to silence survivors that appeared in The New Yorker.
NBC News said in an internal report that Farrow's draft story on Weinstein contained misstatements and wasn't ready for broadcast because "there was not a single victim … willing to be identified." The NBC report added that Farrow's New Yorker story was published nearly two months after he left NBC News, and five days after The New York Times broke the Weinstein story.
Farrow's work was published in the New Yorker in October 2017. Weinstein has been criminally charged and he denies all allegations that he had nonconsensual sex.
Later Wednesday morning, The Hollywood Reporter published an extensive summary of parts of Farrow's book along with an interview with the author.
Farrow said Weinstein was "laying siege to NBC" and that his reporting turned up accounts of emails and phone calls that showed Weinstein pressed Lack, NBC News President Noah Oppenheim and MSNBC President Phil Griffin to scuttle the story.
"I don't mean that all of them all of the time were dying to get these calls," Farrow told The Hollywood Reporter. "But I think what is inappropriate is the way in which they continued to take those calls, and in some cases meetings, and to engage with him in a warm and friendly way that was then concealed as they killed the story."
A spokesperson for NBC News pointed to a memo issued in September 2018 detailing Farrow's work on the Weinstein story while at NBC News and the details of his reporting. The memo also documented Weinstein's repeated attempts to influence the reporting including calls and emails made to Lack, Oppenheim, Griff and Rich Greenberg, executive editor of the NBC News investigative unit during the course of Farrow's reporting.
Lack also defended the investigative work of NBC News and pointed to its coverage of various sexual misconduct scandals.
"Our journalists have been at the forefront of blockbuster investigations into sexual harassment and abuse on many stories — many pre-dating Weinstein — including USA Gymnastics, Silicon Valley, Bill Cosby, Jeffrey Epstein, and more," Lack wrote.