Olympic gold medal gymnast McKayla Maroney says former team doctor Larry Nassar molested her on her very first visit to the famed Karolyi ranch — and then abused her hundreds of times over the next five years.
"He said that nobody would understand this and the sacrifice that it takes to get to the Olympics. So you can't tell people this," Maroney said in an exclusive interview with NBC News' Savannah Guthrie for a special investigative edition of "Dateline" airing Sunday night, 7 p.m. ET/6 p.m. CT.
"I actually was like, 'That makes sense. I don't want to tell anybody about this,'" she recalled. "I didn't believe that they would understand."
The one-hour broadcast will also include an exclusive interview with legendary gymnastics coaches Bela and Martha Karolyi, who have not spoken since the sexual abuse scandal engulfed the sport a year and a half ago.
The show also includes interviews with Olympian Aly Raisman and Gina Nichols, the mother of former world champion gymnast Maggie Nichols, and new details about an alleged cover-up attempt by USA Gymnastics and the failure of the FBI and others to stop Nassar sooner.
Speaking in detail about her ordeal for the first time since she disclosed she was a victim last year, Maroney described what happened the first day she met Nassar at the ranch, when she was just 13 years old.
"He told me he was going to do a checkup on me and that was the first day I was abused," she said.
Nassar, who admitted in court that he penetrated his patients with ungloved hands under the guise of medical treatment, saw Maroney every time she was at the ranch and at competitions around the world.
She said he molested her "every time."
How many times before she finally quit competitive gymnastics? "Hundreds," Maroney said.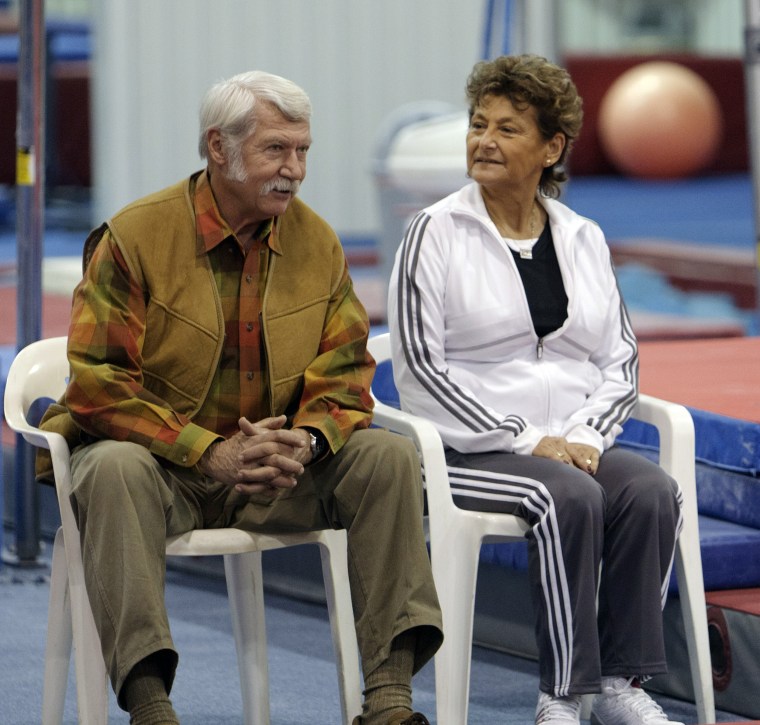 Nassar is now serving up to 175 years in prison, but questions continue to swirl about whether powerful institutions could have done more to stop him.
A U.S. Senate subcommittee held a hearing Wednesday on how to protect Olympic athletes, taking testimony from victims in several sports, including Maroney's "Fierce Five" teammate, Jordyn Wieber.
Wieber said Nassar began abusing her when she was 14 years old, six years after she first met him. "I would cringe at how uncomfortable it felt," she said.
"The worst part was that I had no idea that he was sexually abusing me for his own benefit. I knew it felt strange, but after all, he was the national team doctor."
"Me and my teammates were not protected," Wieber added. "My parents trusted USA Gymnastics and Larry Nassar to take care of me and we were betrayed by both."
USA Gymnastics says the first time it learned of abuse allegations was in June 2015, from a coach who overheard a conversation between two gymnasts. The organization said it moved quickly to hire an expert to interview Maroney and two other athletes and then alerted the FBI weeks later.
In a statement, USA Gymnastics, which sparked outrage by including a confidentiality clause in a settlement agreement with Maroney, said it admires her for speaking out against abuse.
"USA Gymnastics is saddened that her memories of gymnastics are tainted by the despicable crimes of Larry Nassar. Our athletes, like McKayla, are the heart and soul of USA Gymnastics, and every effort has been made to support our athletes' development and provide the opportunities for them to achieve their dreams," it said.
"The powerful voices of the athletes, like McKayla, who shared their experiences of abuse by Nassar impacted us all and will influence our decisions going forward. USA Gymnastics is committed to building a culture that empowers and supports our athletes and focuses on our highest priority, the safety and well-being of our athletes. We are doing everything possible to prevent abuse, and we hope everything we do going forward makes this very clear."