Meat Loaf, the singer and actor whose debut album "Bat Out of Hell" in 1977 became one of the best-selling of all time, has died at the age of 74.
"Our hearts are broken to announce that the incomparable Meat Loaf passed away tonight with his wife Deborah by his side," a post published on the star's official Facebook page early Friday said. The cause of death was unclear.
Born Marvin Lee Aday, the rock musician's career spanned six decades across the music and film industries. He was beloved by fans and soared to unlikely rock stardom with theatrical, dark-hearted anthems and an iconic long-haired look.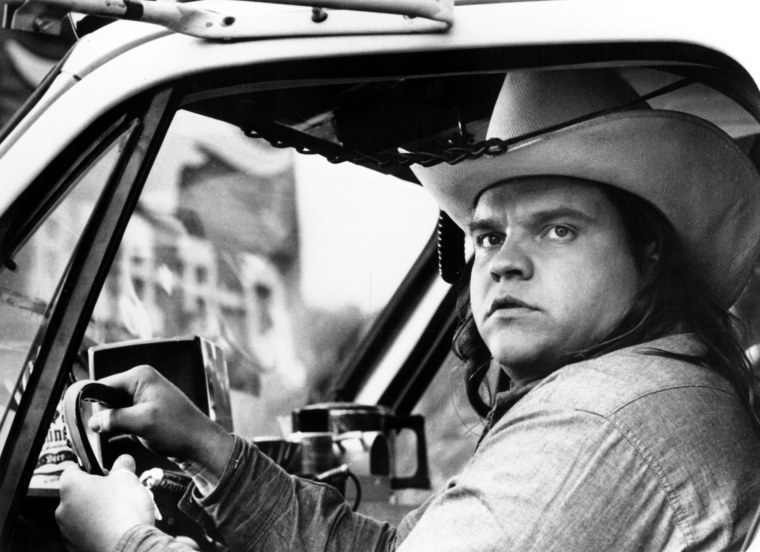 He was also known for the song "I'd Do Anything for Love (But I Won't Do That)" and for playing Eddie in the cult film "Rocky Horror Picture Show," with his show-stopping song "Hot Patootie (Bless My Soul)."
Meat Loaf died surrounded by loved ones including his daughters Pearl and Amanda, according to the post.
Remembering the Grammy winner's "amazing career," the post said the Dallas-born star had sold more than 100 millions albums worldwide and appeared in more than 65 films.
Though not a consistent hitmaker, Meat Loaf deepened ties with his fanbase through frenzied live shows, social media and a string of radio and film appearances.
His acting career included roles in "Fight Club," "Wayne's World" and "Focus."
"We know how much he meant to so many of you and we truly appreciate all of the love and support as we move through this time of grief in losing such an inspiring artist and beautiful man," the post said of the singer.
"We thank you for your understanding of our need for privacy at this time," it added.
"From his heart to your souls … don't ever stop rocking!"
Written and composed by his frequent collaborator Jim Steinman, who died last year at 73, Meat Loaf's "Bat Out of Hell" is one of the biggest-selling albums in U.S. history.
Its singles, "Two of Three Ain't Bad" and "Paradise by the Dashboard Light" were both certified platinum in 2018, according to the Recording Industry Association of America.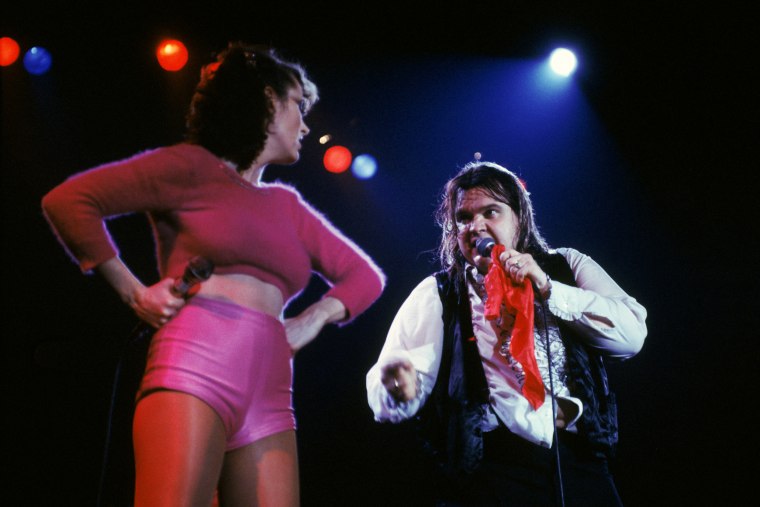 The origins of Meat Loaf's nickname are something of a mystery, with its alleged beginnings ranging from a favorite recipe of his mother's, who passed away when he was a teenager, to his weight.
In a 2003 interview, the artist suggested that was intentional, saying he "wanted to maintain a constant lie." 
"I was born in 1951 but see what a great thing it is, because everybody asks me? And I can keep it up — I can tell you I was really born in 1952.' What would be the point? 'Because names and ages piss me off. So I just continually lie,'" he said.
In 2016, Meat Loaf raised concerns among fans after collapsing on stage from severe dehydration during a concert in Canada.
Then 68, the artist had been performing the hit "I'd Do Anything for Love (But I Won't Do That)" when he suddenly lay down during the show at the Northern Alberta Jubilee Auditorium in Edmonton.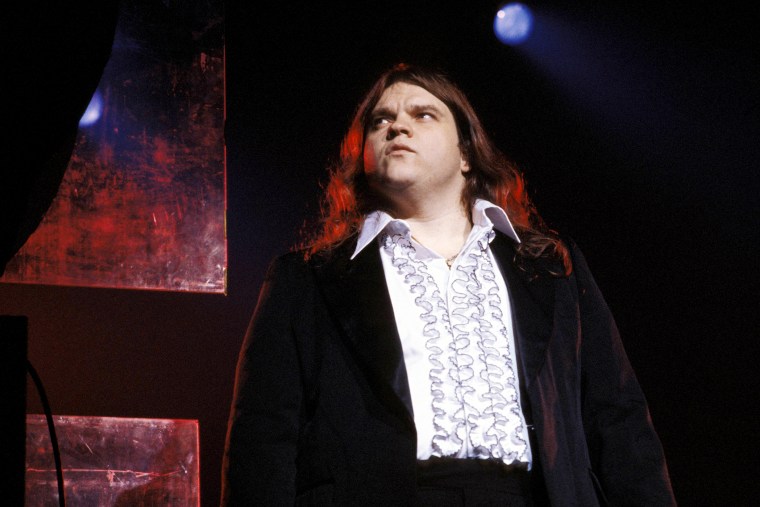 The artist was rushed to the hospital to undergo routine tests. He was able to recover, however, with representatives saying he wanted to extend his "heartfelt thanks for everyone's support and well wishes."
In the early hours of Friday morning, tributes for the artist poured in from around the world as people in the U.S. began to wake up to the news of Meat Loaf's passing.
"I am shocked & saddened by the sudden death of Meat Loaf," Bonnie Tyler said in a tweet.
"He was, as you might imagine, a larger than life character with a voice & stage presence to match & is one of those rare people who truly was a one off talent and personality," said Tyler, who is famous for her rendition of "Total Eclipse of the Heart," which was also written by Steinman.
"I hope paradise is as you remember it from the dashboard light, Meat Loaf," said actor Stephen Fry.
"R.I.P Meatloaf," wrote singer and songwriter Boy George. "Love and prayers to all his family and close friends," he said, remembering how Meat Loaf "once turned me upside down in a Chinese Restaurant in St Johns Wood," an area in North London.