When Brenda Berenice Delgado was added this week, she became the 506th person ever to be part of the FBI's Ten Most Wanted Fugitives list — and only the ninth woman in the 66 years since it was created.
Delgado, 33, has been a fugitive for more than six months, wanted on capital murder charges in the killing in September of Kendra Hatcher, 35, a popular Dallas dentist.
A $100,000 reward has been offered for the capture of Delgado, who Dallas police say planned the murder-for-hire plot to resolve a messy love triangle.
Related: Woman in Murder Plot of Dentist Kendra Hatcher Added to FBI's Most Wanted
At 98 percent male throughout its history, the Ten Most Wanted Fugitives list definitely isn't an equal opportunity endeavor. In fact, it took 18 years before the first woman was featured.
Here are all of the other women to have been sought on the FBI's Ten Most Wanted Fugitives list.
1968: Ruth Eisemann-Schier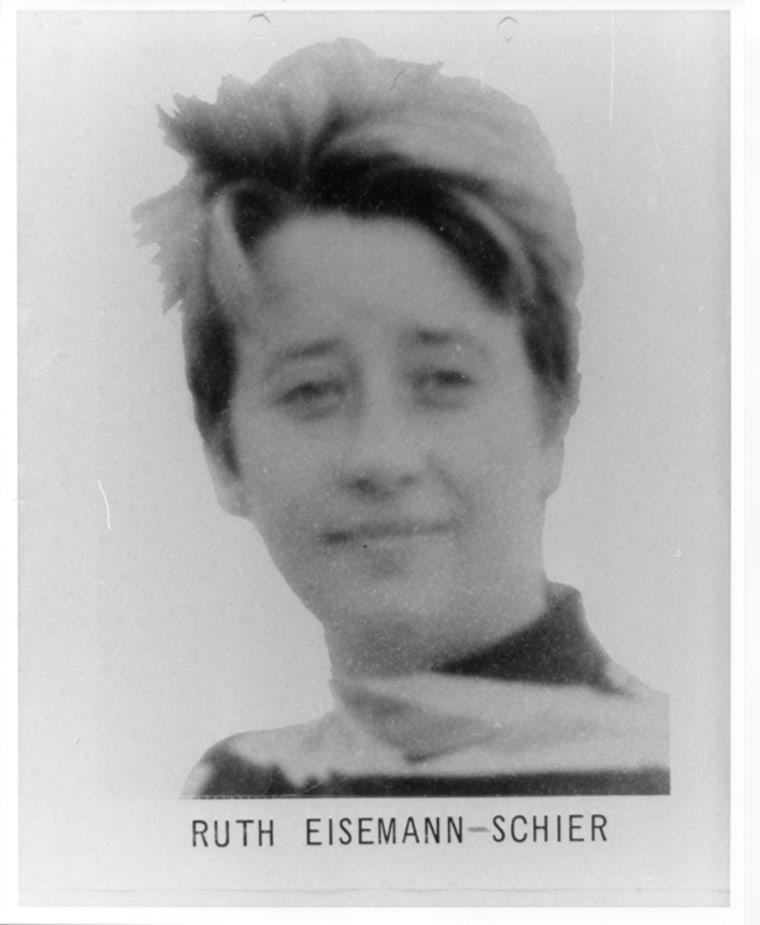 Eisemann-Schier, disguised as a man, and her lover kidnapped Barbara Mackle, 20, a student at Emory University in Atlanta, on Dec. 17, 1968. They buried her — alive — in neighboring Gwinnett County in a ventilated fiberglass box equipped with an air pump, a battery lamp, water and food. After they got half a million dollars in ransom from Mackle's father, a wealthy Florida land developer, they told authorities where to find Mackle, who was unharmed beyond being dehydrated. But Eisemann-Schier and her lover had been careless — when the FBI found their abandoned car, they recovered the kidnappers' addresses and a picture Mackle in the box holding a sign that helpfully said "Kidnapped." Eisemann-Schier, whose birthdate isn't certain but who was in her mid-20s at the time, was arrested in March 1969, pleaded guilty to kidnapping and served four years in prison before she was deported to Honduras, where she was born.
1969: Marie Dean Arrington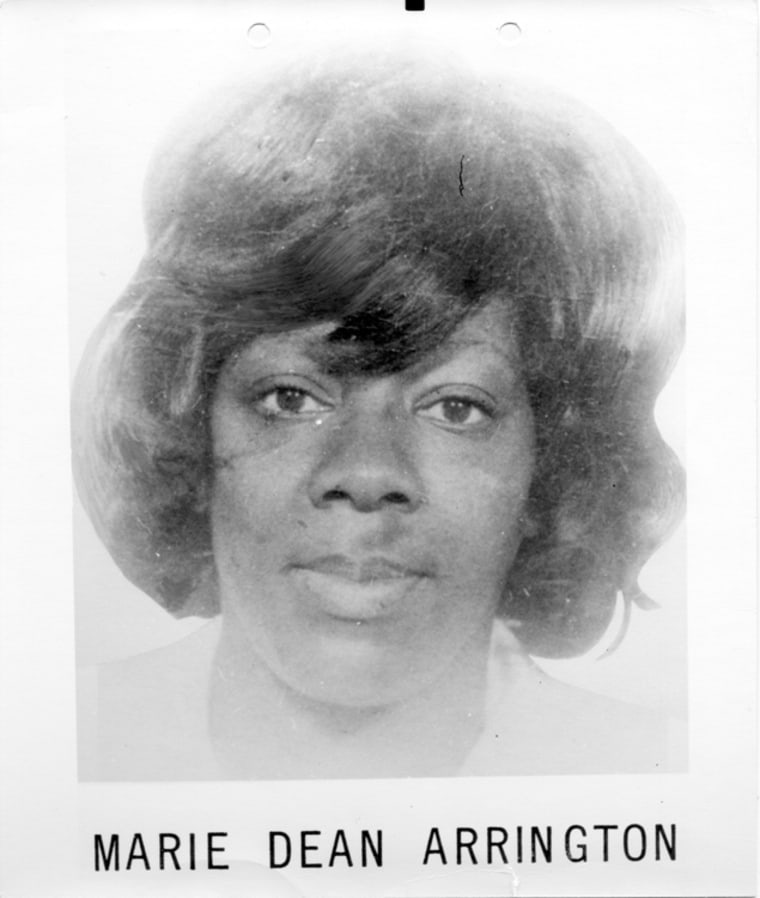 Arrington, then 36, escaped from the Lowell Correctional Institution Annex in Marion County, Florida, in 1969 while she was awaiting execution for the murder of a legal secretary for the lawyer who'd failed to get her two children acquitted of felony charges. She remained on the run for almost three years before she was tracked down working as a waitress in New Orleans. Her death sentence was commuted to life in prison when the U.S. Supreme Court invalidated the death penalty in 1972, and she died of heart problems in the same prison in June 2014.
1970: Angela Davis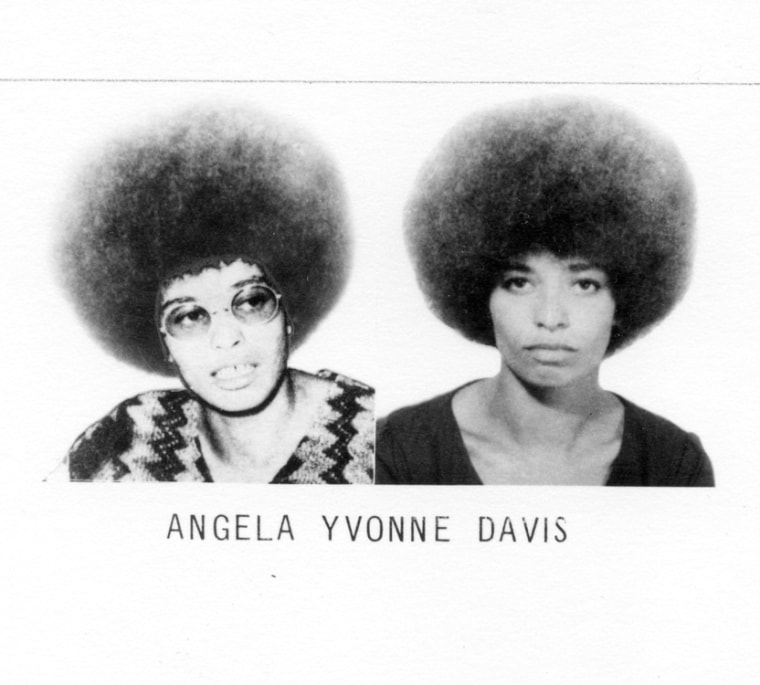 Davis, then 26, was a famous communist organizer who'd been fired from her job as an assistant philosophy professor at UCLA when a guns she'd bought were used in the armed escape of three murder defendants from a Marin County, California, courtroom in August 1970. All three defendants and the judge in their case were killed in a shootout with police. Davis was arrested two months later at a hotel in New York and was acquitted of kidnapping and murder by a jury that found that even though she owned the guns used in the escape that didn't necessarily make her responsible for the deaths. Davis went on to become one of the most prominent socialist activists and public intellectuals in America, visiting Cuba and being awarded the Lenin Peace Prize by the Soviet Union in 1979. She twice ran for vice president on the Communist Party USA ticket and today is distinguished professor emerita of feminist studies at the University of California-Santa Cruz.
1970: Bernardine Dohrn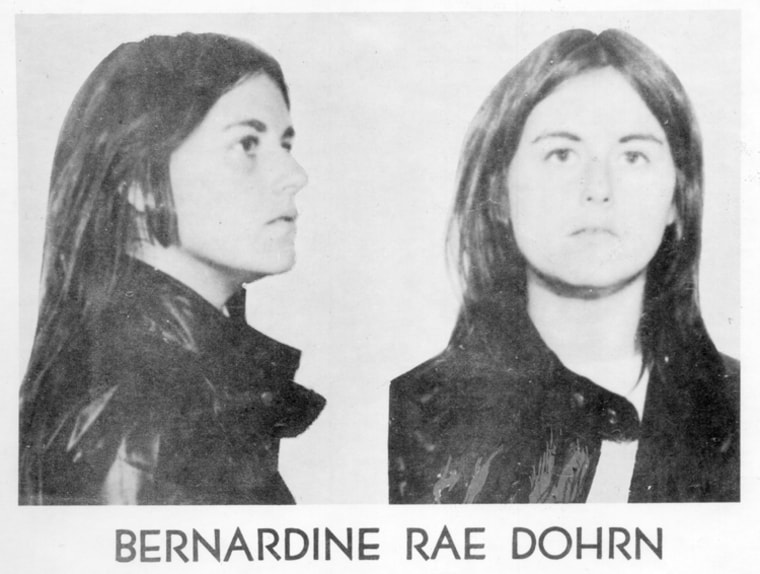 Dohrn, a leader of the Weather Underground, also known as the Weathermen, was listed in 1970 for her general radical activities. Dohrn, then 28, was charged with riot and conspiracy in a bombing plot in Michigan and remained a fugitive until 1980, when she and her husband, William Ayers, surrendered. By then, she'd been dropped from the list after a federal judge dismissed most of the charges, but she pleaded guilty to aggravated battery and jumping bail, served a year in jail and then joined a Chicago law firm. She later became a member of the law faculty at Northwestern University and founded its Children and Family Justice Center.
1970: Katherine Ann Power and Susan Edith Saxe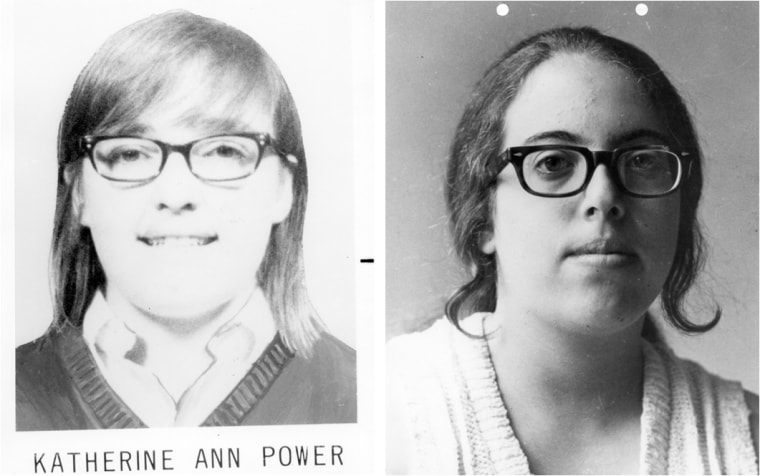 Power and Saxe, then 21 and radical roommates at Brandeis University, and two male ex-convicts robbed a Boston bank. One of the ex-cons shot and killed a Boston cop during the robbery. Saxe remained a fugitive until 1975, when a Philadelphia cop spotted her and recognized her from her FBI photo. She served seven years in prison and has kept a low profile since her release. Power remained free for more than two decades, finally surrendering in 1993 and served six years in prison. She completed her bachelor's degree while in prison and was last believed to be living in the Boston area.
1987: Donna Jean Willmott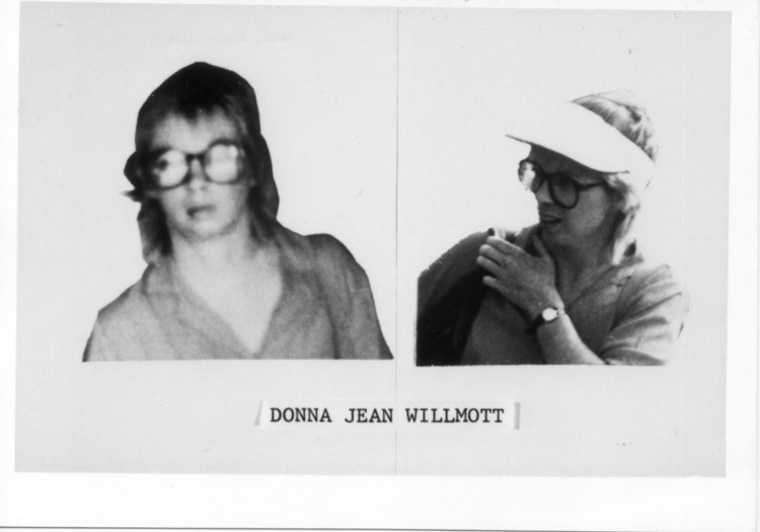 Willmott, then 37, and her husband, Claude Daniel Marks, then 38, had already been fugitives for two years when they were added to the FBI list in 1987 in connection with an attempt to help radical Puerto Rican separatist Oscar López Rivera escape from federal prison. They surrendered in 1994 and pleaded guilty. Willmott, who'd been working with AIDS groups in the meantime, served three years in prison, while Marks served six years.
2007: Shauntay Henderson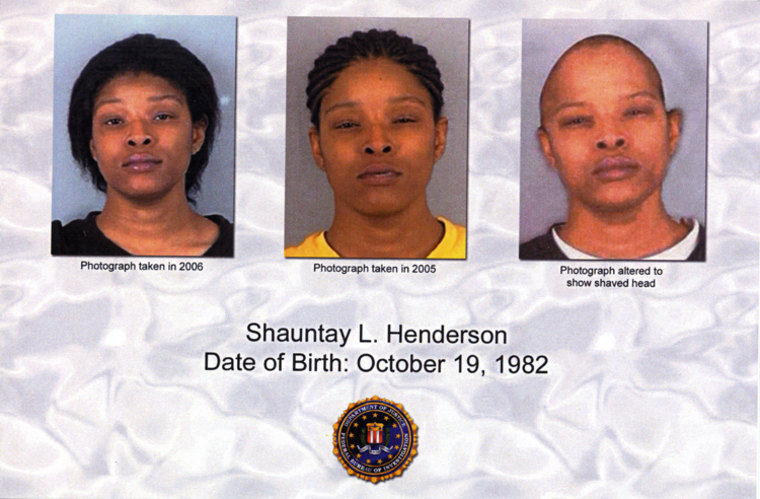 Henderson, then 24, the alleged leader of a Kansas City, Missouri, gang, captured March 31, 2007 — the same day she went on the list — in connection with the 2006 execution-style shooting death of a man who was sitting in his car outside a convenience store. She was acquitted of murder but convicted of voluntary manslaughter and served three years in prison. Barely a year after she was released in 2010, she pleaded guilty to felonious possession of a firearm and is scheduled to be released from Waseca Federal Correctional Institution in Minnesota in March 2017.