Hundreds gathered Sunday at the opening of a memorial park at the site of a 2003 nightclub fire in Rhode Island that killed 100 people.
At least 500 people, including loved ones of the victims, local leaders and state officials, walked into Station Fire Memorial Park for the ceremony. The park was formally dedicated to the victims of The Station nightclub fire in West Warwick.
The Feb. 20, 2003, blaze began when pyrotechnics for the rock band Great White ignited flammable foam that lined the club's walls as soundproofing. It was engulfed within seconds. More than 200 people were injured.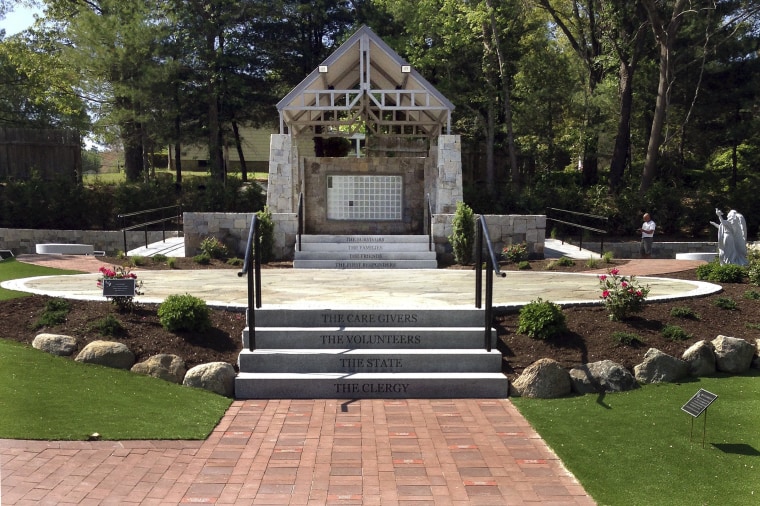 Survivors and relatives of those who were killed have worked for more than a decade to build a permanent memorial at the site, which for years was overgrown with weeds and dotted with handmade crosses, weather-beaten stuffed animals and personal memorabilia left by victims' loved ones.
Gina Russo, president of the Station Fire Memorial Foundation, was among the attendees Sunday. She lost her fiancé, Fred Crisostomi, in the blaze and was severely burned. She has spent the years since then recovering and undergoing numerous operations while working to maintain her health insurance and trying to raise the money to build the memorial and maintain it.
The one-acre park includes a courtyard, gardens and granite monuments with the names and birthdays of every victim.
Former Gov. Don Carcieri called the fire the "state's worst tragedy."
"Being here today ... causes all the memories, all the emotions of that terrible night to wash back over us all again," he said Sunday. "The raw pain, sadness and heartbreak of losing loved ones so unexpectedly lives with us always."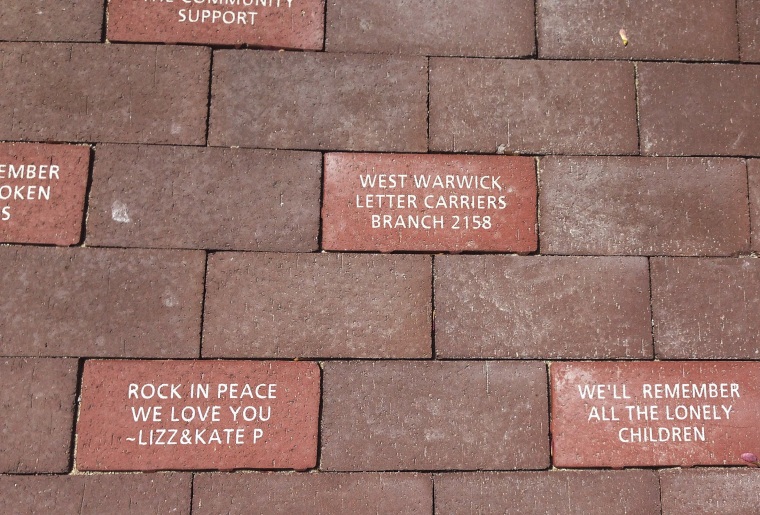 At the ceremony, 100 high school students each carried a rose for the victims. The service featured live music, and attendees were asked to remember the survivors, relatives of those who died and the first responders and people who helped that day. The victims' names were read aloud.
Gov. Gina Raimondo said Rhode Island will never forget the victims.
"My hope and my prayer is that this memorial can be a place of comfort and remembrance and healing, and I hope it can give you peace," Raimondo said.