The Shelby County District Attorney's office in Tennessee said Thursday it will review all cases previously handled by the five Memphis police officers charged in the beating and killing of Tyre Nichols.
District Attorney Steve Mulroy did not say how many cases would be reviewed but said in a statement that it would include both closed and pending cases.
The five former officers were also added to the county's list of law enforcement officers whose credibility has been questioned, Mulroy said.
Tadarrius Bean, Demetrius Haley, Emmitt Martin III, Desmond Mills, Jr. and Justin Smith were charged last month with second-degree murder, kidnapping, official misconduct and official oppression in connection with the brutal Jan. 7 assault on Nichols.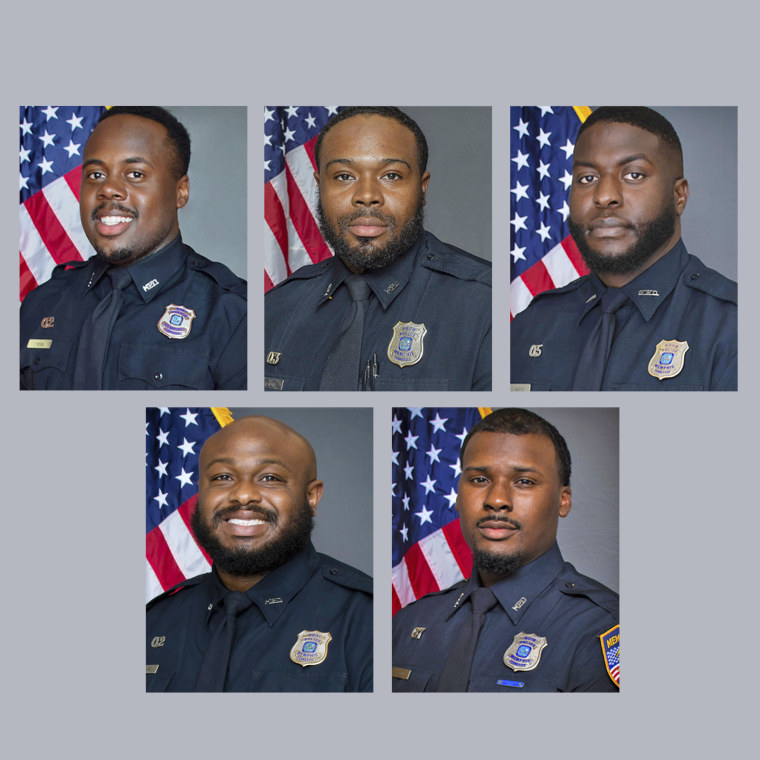 Body and police camera video footage captured the beating, which led to his death three days later, igniting outrage across the country.
Despite claims that Nichols was stopped for reckless driving, the Memphis police chief later said there was no evidence to substantiate those allegations.
All of the officers charged were members of a special crime-fighting force called Scorpion that was disbanded shortly after Nichols' killing. The unit had made hundreds of arrests within the first few months of its launch in 2021, Mayor Jim Strickland said in an address to the city last year.
Though the unit was created to combat violent crime, some residents say they have been stopped by Scorpion officers for minor, nonviolent offenses.
A 22-year-old Memphis man, Monterrious Harris, filed a federal lawsuit this week claiming Scorpion officers had beaten him just days before Nichols was assaulted.