The Memphis Police Department said it has permanently deactivated its Scorpion unit following the death of Tyre Nichols.
"In the process of listening intently to the family of Tyre Nichols, community leaders, and the uninvolved officers who have done quality work in their assignment, it is in the best interest of all to permanently deactivate the SCORPION Unit," the department said in a statement Saturday.
According to the statement, "the officers currently assigned to the unit agree unreservedly with this next step. While the heinous actions of a few casts a cloud of dishonor on the title SCORPION, it is imperative that we, the Memphis Police Department take proactive steps in the healing process for all impacted."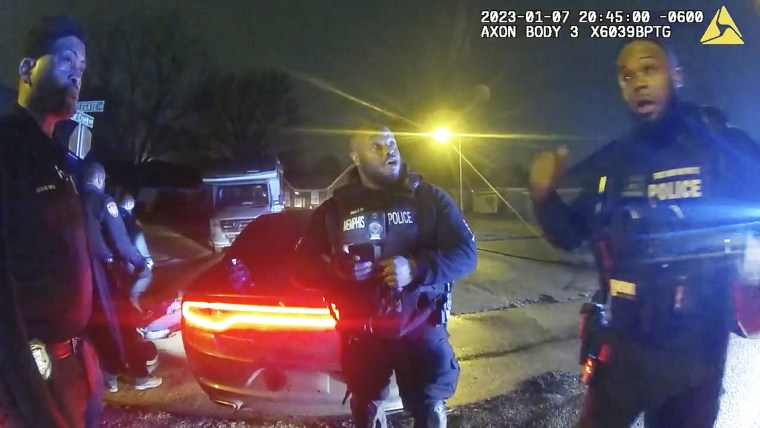 The news came one day after authorities released video showing five Memphis officers punching and kicking Nichols during a Jan. 7 traffic stop. Nichols, 29, died three days later, on Jan. 10.
More coverage of Tyre Nichols' death
All five of the officers were members of Scorpion, which stands for Street Crimes Operation to Restore Peace in Our Neighborhoods. The vaunted anti-violence unit launched in November 2021 when the city's murder rate was soaring and the community was calling for action.
Benjamin Crump and Antonio Romanucci, attorneys for Nichols' family, said in a statement that eliminating the unit was but one step in realizing justice.
"The Nichols family and their legal team find the decision to permanently disband this unit to be both appropriate and proportional to the tragic death of Tyre Nichols, and also a decent and just decision for all citizens of Memphis," they said in a joint statement on Saturday.
"We hope that other cities take similar action with their saturation police units," the duo said.
The Memphis unit was composed of four teams of officers whose primary focus, according to the department, was to reduce violent crime "and the saturation of hot spot areas throughout the city." Mayor Jim Strickland promoted the unit as part of the solution in his January 2022 State of the City speech, touting it as part of an anti-crime strategy that also included a gun violence intervention program and more money for the Police Department.
The mayor said in the unit's first three months, it had made more than 566 arrests and seized more than $103,000 in cash and 253 weapons.
The five officers — Tadarrius Bean, Demetrius Haley, Emmitt Martin III, Justin Smith and Desmond Mills Jr. — were fired by the police department and charged with second-degree murder, two counts of official misconduct, two counts of aggravated kidnapping, one count of official oppression and one count of aggravated assault.