Four adults and five children died Monday morning in a Tennessee house fire, according to the Memphis Fire Department.
The adults and three of the children were pronounced dead at the scene of the fire that sparked in a South Memphis home, the Memphis Fire Department said. Three more children were taken to Le Bonheur Children's Hospital, where two of them succumbed to their injuries, said Memphis Fire Department Director Gina Sweat. The third child was in critical condition.
Fire department officials originally said all three children transported to the hospital had died there.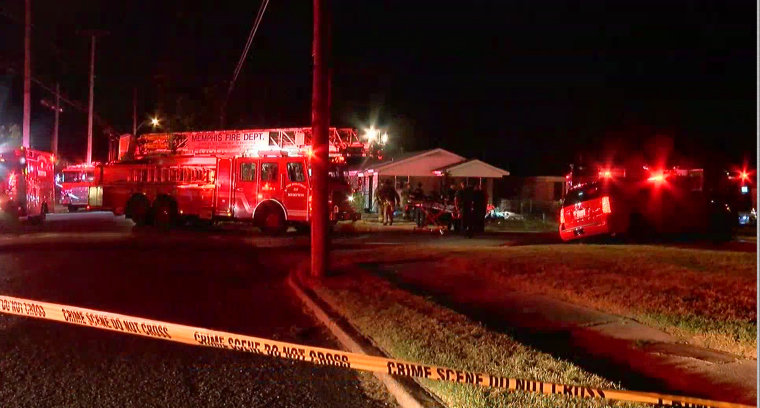 Firefighters responded to a call about the blaze from a cell phone caller within the home at about 1:30 a.m. (2:30 a.m. ET), and had extinguished the flames and carried the ten victims out of the house within 15 minutes, Sweat said.
The fire had started in the living room and had only consumed 20 percent of the house, but heavy smoke had spread through the home, Sweat said. It's unclear if the victims had attempted to get out. Some suffered from smoke inhalation, and some suffered from burns, she said.
The cause of the fire is under investigation. A smoke detector was found in the home, but it's unclear if it was working, Sweat said. Bars on the windows of the home may have prevented victims from escaping, she said.
"Our whole city is in mourning for the loss of much of one family," said Memphis Mayor Jim Strickland. "It's a very sad day."
Sweat said the first responders were having a hard time processing the loss of life from the fire — the worst the city has seen since the 1920s.
"I went to the scene this morning and it was kind of a quiet calm amongst the firefighters. … You could feel the heavy in their hearts and you could see the pain in their eyes," Sweat said. "Nothing in our training can truly prepare us for this heartbreaking event."