Eleven days after she was jailed for refusing to testify for prosecutors in a death penalty case, a Mennonite private eye opposed to capital punishment on religious grounds made a new bid for freedom.
But the court denied Greta Lindecrantz's emergency motion late Friday, leaving her attorney with one less avenue to get the 67-year-old investigator released.
"It's very very tough," the attorney, Mari Newman, told NBC News. "She's feeling extraordinarily isolated and she's lost a considerable amount of weight. The entire system is designed to isolate people from family and friends and their support system."
Arapahoe County District Attorney George Brauchler expresses no sympathy for Lindecrantz.
"All along the way, she's been in control of the decision-making," he said. "She's in the process of making a mockery of the Sixth Amendment and our criminal justice system."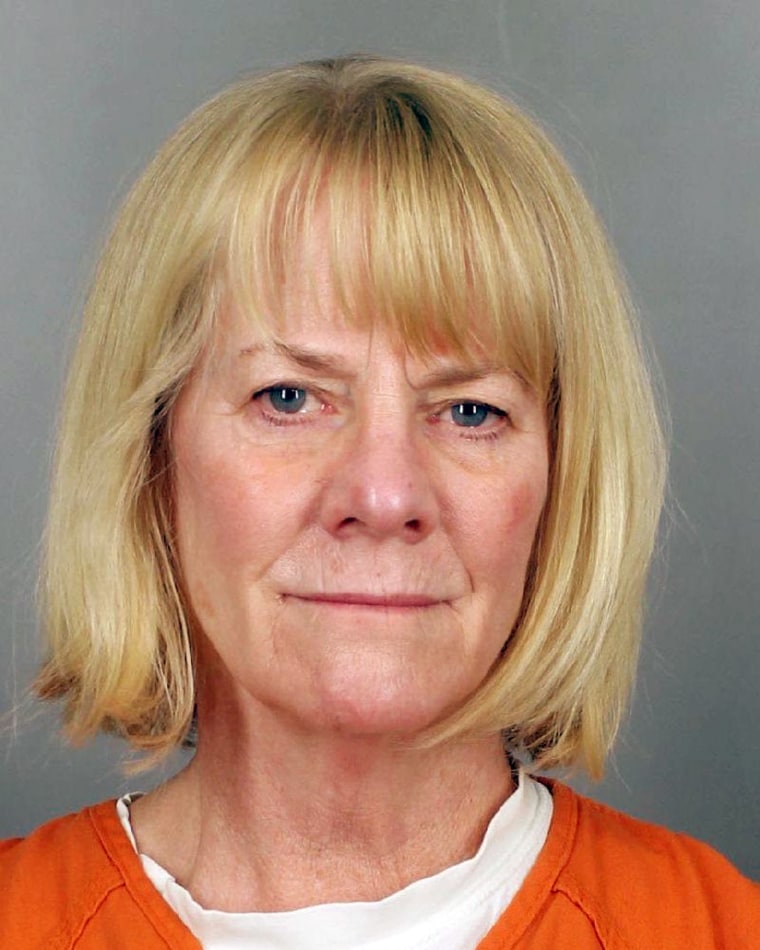 Lindecrantz is a longstanding member of the Mennonite Church USA, a Protestant denomination that opposes violence, including war and executions. She does investigative work for law firms defending people who could be or have been sentenced to death.
Among her clients was Robert Ray, one of three men on Colorado's death row, who was convicted or orchestrating the murder of a witness. He is appealing on grounds that his defense team, which includes Lindecrantz, did a shoddy job.
Prosecutors wanted to call Lindecrantz to the stand and have her defend the work she did. But she argued that would make her a tool of a process aimed at killing him, violating her faith.
"I feel like I'm having to choose between you and God," she told District Judge Michelle Amico, who found her in contempt and said Lindecrantz would stay in custody until she agrees to answer the questions.
Newman asked the Colorado Court of Appeals to spring Lindecrantz. In a decision published this week, they declined.
"The question before us is this: May Ms. Lindecrantz refuse to testify in this capital case in response to the People's subpoena — that is, testify as a witness called by the prosecution — because she believes — as a tenet of her religion — that the death penalty is wrong? We answer that question 'no,'" the panel wrote.
"Ms. Lindecrantz is in a tough spot — caught between the proverbial rock and a hard place," they said. "We take no pleasure in declining to extricate her. But the state of the law being what it is, decline we must."
Newman then filed the emergency motion with Amico, arguing that keeping the 67-year-old investigator locked up is hurting her other clients who are facing the execution chamber. Now she may appeal to the state's highest court.
Lindecrantz has already said that she won't violate her faith just to get out of jail. The statute says she can be held for up to six months, but if she's freed and still refuses to testify, the court could send her back.
She did offer to answer questions if they were posed by the defense or the court, but the DA said that's no solution. "What would she do if we cross-examined her?" he said.
"Why doesn't the defense call her and get her cut loose?" Brauchler asked. A defense attorney said she could not comment because of a gag order.
Newman said the refusal to let Lindecrantz testify on her own terms shows that the court is being vindictive.
"What is clear is the prosecution and judge are more interested in punishing her for refusing to participate as a tool in a death penalty case than they are in getting at the truth," the lawyer said.