A private investigator who was locked up for refusing to testify in a Colorado death penalty case because it would violate her religious beliefs as a Mennonite said keeping her behind bars won't change her mind.
"I don't believe that any amount of jail would ever shake my faith," Greta Lindecrantz told reporters Thursday from the Arapahoe County Jail, where she's been held on contempt since Monday.
Lindecrantz, 67, worked for defense attorneys in the case of Robert Ray, who was convicted and sentenced to death for ordering the murder of a witness in another trial.
Ray's appeal argues that he got a shoddy defense. Prosecutors wanted Lindecrantz to testify about her work to show that's not true and keep Ray on death row.
The judge hearing the appeal tossed Lindecrantz in jail after she refused in court to answer any of the prosecution's questions, citing the anti-violence tenets of the Mennonite faith.
"I feel like I'm having to choose between you and God," Lindecrantz told the judge on Wednesday, wearing an orange jail jumpsuit as she wept on the stand.
Arapahoe County District Attorney George Brauchler said Lindecrantz has no one to blame but herself for the predicament. He said she had to have known when she took the investigator job that she could be called to the stand.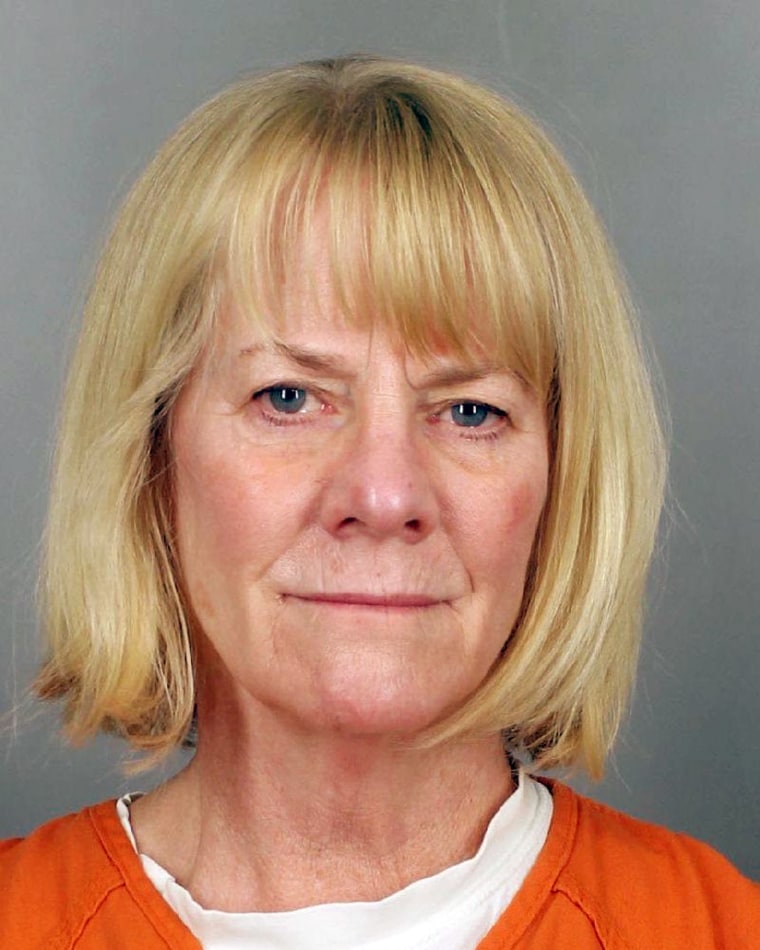 "Now we have a person who injected herself into the case, took a ton of taxpayer money and now that she's asked to stand up and testify, she says she just can't do this," Brauchler said.
"This is somebody who is trying to defeat the system," he added.
Brauchler claimed that Lindecrantz was paid $390,000 for the work she did on the Ray case, but her attorney, Mari Newman, said that sum was split between four investigators over four years.
"I feel like I'm having to choose between you and God."
Newman told NBC News that her client's testimony isn't necessary because Ray's trial attorneys have already testified, and the investigation notes are part of the court record.
"The decision to hold her is entirely a punitive one," said Newman.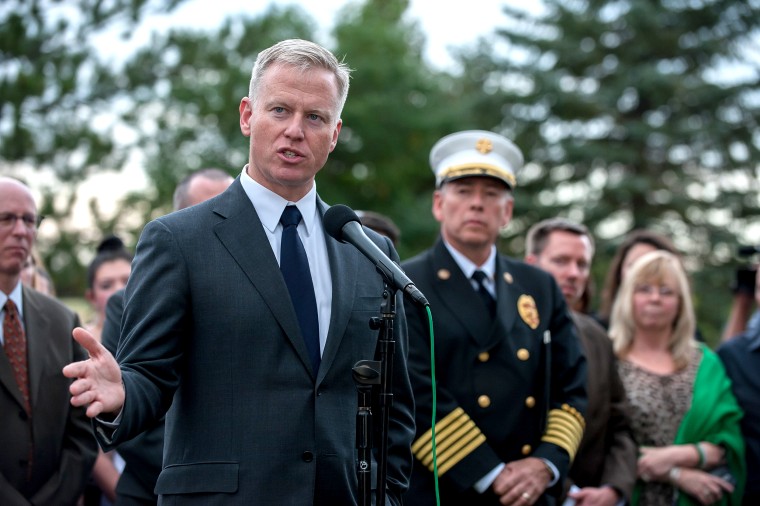 But Brauchler said Lindecrantz's testimony is actually key because Ray, who ordered the murder of a witness against him in another homicide trial, is claiming that she wasn't qualified to be an investigator and didn't do a good job of digging up information that could have spared his life.
He said that while Judge Michelle Amico listened to closing arguments on Wednesday, she left open the possibility that prosecutors could present their rebuttal to Ray's ineffective counsel argument later, if Lindecrantz relents.
"The judge said, 'It is indispensable to these proceedings for me to hear from her,'" Brauchler said.
Karen Steinhauser, a former prosecutor who is now a criminal defense attorney and is not involved in the Ray case, said the only way to avoid testifying is by exercising a legal privilege, like the Fifth Amendment protection against self-incrimination or spousal privilege.
She said someone's religious beliefs don't constitute privilege. At the same time, she said, it's possible prosecutors could get by without Lindecrantz's testimony and are simply making an example of her.
Since Monday, Lindecrantz has become something of a cause celebre with Mennonite church groups and capital punishment opponents packing the courtroom and rallying outside.
"It's been one of [our] key practices that we do not kill people for any reason. That means not going to war but the death penalty also comes into that," said Vern Remple, one of the pastors of the Beloved Community Mennonite Church.
"She feels like she would be aiding in a process that is seeking to kill a person."
Remple said he spoke with Lindecrantz about her decision.
"She really struggled with this," he said. "It wasn't an easy or glib choice for her."
From jail, Lindecrantz said it never occurred to her that she would be called to testify for the prosecution; she's worked on other death penalty cases and has never before been subpoenaed by the DA.
"I don't think anybody goes to work and thinks they're going to have to give up their privileges and personal freedom," she said from jail.
It's unknown how long the judge intends to keep Lindecrantz locked up, but the maximum for contempt is six months. Newman filed emergency motions on Thursday in an effort to get her client freed, and a hearing will be held Friday afternoon
"This is someone who is trying to defeat the system.'
Brauchler said the standoff smacks of a media stunt. He said Lindecrantz and Newman could have filed a motion to put the Ray case on hold while they appealed the judge's order compelling her testimony.
"But they were willing to go to jail to create a martyr-like aspect for the anti-death penalty position," he said.
Newman said that was "absolutely untrue" and that it was cruel for prosecutors to force someone whose faith eschews violence to testify in a proceeding that could lead to the execution chamber.
"The one and only reason she is being called as a witness for the prosecution is they are seeking to execute someone," the lawyer said. "If the death penalty weren't on the table, she would testify."