Once upon a time, a devoted husband was fishing off a Brooklyn pier when he found a bottle bobbing in the water with a four-page letter and a silver ring inside.
Intrigued but unable to read the foreign words, Richard Velez showed it to his wife, Maritza, on that late summer day in 2000.
Even before she knew what the letter said, Maritza thought of her favorite movie, "Message in a Bottle," a 1999 film about a widower who tosses a letter about lost love in the sea.
"I knew it was very romantic," she said.
And so began Richard and Maritza Velez's quest for what lovers and lovers of love stories the world over long for — a fairy tale ending.
After contemplating their find for a while, Richard and Martiza brought the bottle and its contents it to a newspaper reporter who determined the writing was Polish and had it translated.
It was written by a lovesick Pole named Leszek (pronounced LESH-ek) — no last name provided — to his girlfriend, Iza (EE-zah), who was apparently visiting faraway America. And it was romantic indeed.
"I miss you like a man in a desert misses water," it read. "My heart remembers, refuses to forget. It loves and worships you. And waits for word from you."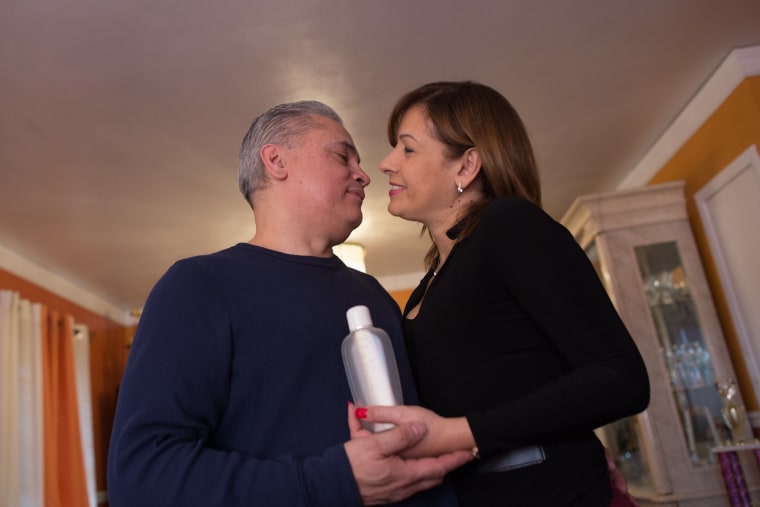 Leszek instructed Iza to stick the letter and a ring, which he presumably had given to her, in a bottle and hurl it into the sea "as a gesture of love."
But it also contained a passage that immediately raised alarms when his story was published in the New York Daily News a decade and a half ago.
"I don't know what I will do with myself the six weeks you are away," Leszek wrote. "During this period, there may come a time when I won't be able to take it anymore and I may do something to myself."
After Polish newspapers picked up the story, the country's president at the time, Aleksander Kwasniewski, personally ordered that Leszek and Iza be found.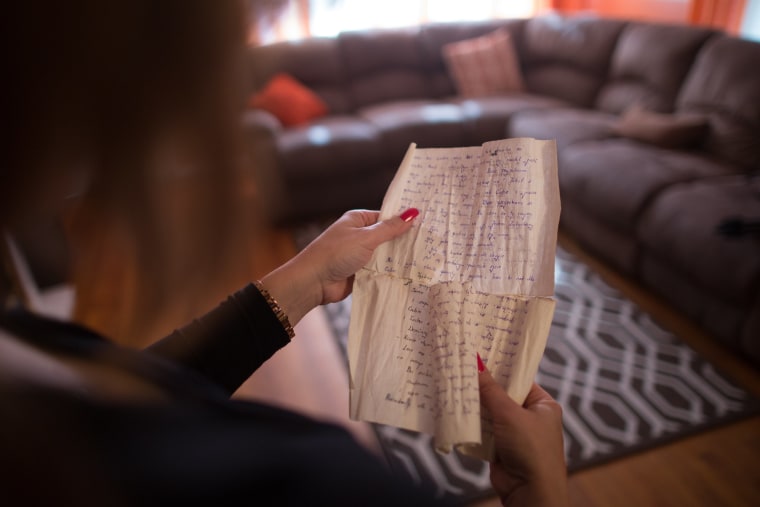 Related: Widow's Late Husband Found Way to 'Love Me Eternally'
Without a last name, it took two weeks for authorities to track down the lovers down in a small city called Bydgoszcz (BID-goshtch).
But Neither wanted to be found. And they dispatched an emissary to tell the world they were all right.
"He's 20 and she's 18," Grazyna Ostropolska, a reporter for their hometown newspaper, said after interviewing the couple at the time. "They never dreamed that the letter would end up in The Daily News or that it would get the attention of the Polish president."
While Richard and Maritza were relieved that Leszek and Iza were safe, it was not the happy ending they had imagined.
"We were hoping they would come to New York and we would be able to give them the bottle and it would, you know, be a real happy ending," Maritza said. "But for whatever reason, it didn't happen."
Richard, a New York City fire department EMT, has been using what little he knows about the couple — their first names, approximate ages, and hometown — to search for them online.
"I've tried doing multiple searches, but I was never successful," he said.
Recently he stumbled onto the wedding pictures of a couple named Leszek and Iza who live in Scotland, but it was not them.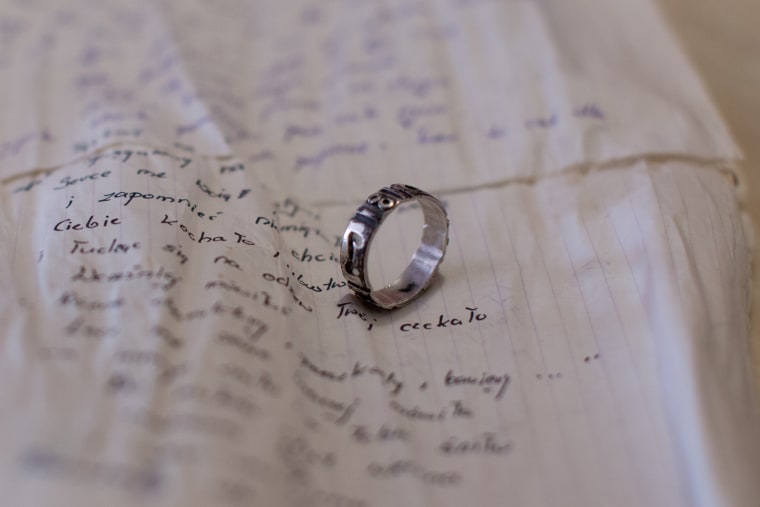 "We were disappointed," Maritza said. "They looked like they were in love."
Richard and Maritza know a thing or two about love. They were 14 when they met in 1980 while living across the street from each other in Brooklyn. Now 50, they have three children — a son who is an NYPD police officer, a daughter who works as a respiratory therapist in Pennsylvania and a 7-year-old girl they have raised since she was 4-days-old and whom they recently adopted.
They even have his and hers vintage muscle cars — a 1971 Olds Cutlass convertible for Maritza and a 1971 Chevy Chevelle for Richard.
And they still have the bottle containing Leszek's letter and ring resting in a drawer beside Maritza's night table in their Staten Island home.
"Every year around Labor Day we talk about them," Maritza said. "That's around the time when my husband found the bottle. But we think about them a lot, wonder what they are like. Whether they're happy, like us."
Richard found the bottle in September 2000. But there was little talk of Leszek and Iza the next September, when the 9/11 terrorist attacks banished idle thoughts.
Richard was driving Maritza to her job in lower Manhattan when the first of the hijacked planes hit the Twin Towers.
"He secured us at home and then he left to work on Ground Zero," Maritza said.
Related: Husband Enlists Valentine's Day Help Around the World
The experience left Richard with damaged lungs and asthma.
But in the Septembers that followed, their thoughts regularly returned to Leszek and Iza. And now, with the arrival of another Valentine's Day, they once more find themselves wondering about the couple they've never met but who have become part of their lives.
"I picture them in a garden, walking around a fountain, with cobblestones," Maritza said. "Him I picture tall, thin. Her, I picture somewhat shy, for some reason. But just by looking at them you can tell they're very much in love."
Even though it may never happen, Richard said he's got their Valentine's Day double-date all planned out — a carriage ride through Central Park, dinner at The View, maybe a Broadway show.
"We'd do a little talking, do a little dancing," he said. "It would be very nice."