Firefighters in suburban Denver arrived at a home on reports of an explosion Tuesday and found flames bursting from windows and an unusual message in dark spray paint on the exterior: "My wife is a cheater," NBC affiliate KUSA reported.
Arvada police said the 1:30 a.m. fire was intentionally set and one of the residents of the home, William Lindauer, 31, was taken into custody on first-degree arson and other charges.
The "cheater" phrase was scrawled several times, along with a person's name, which KUSA chose not to report.
No one was hurt in the fire, which heavily damaged the home. Police said the home was "fully engulfed" when first responders arrived. The blaze was so ferocious that firefighters encountered debris from the home in the street.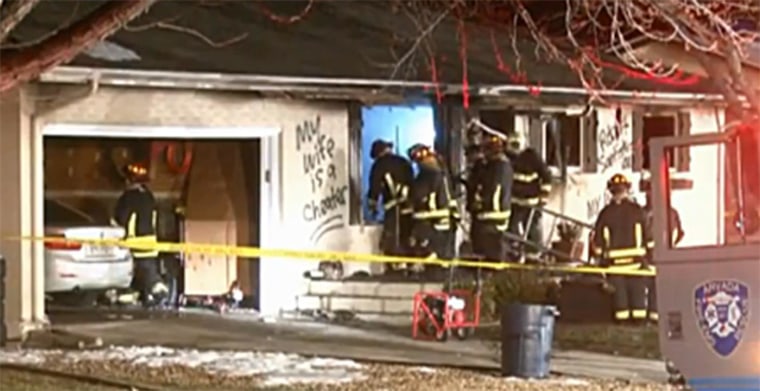 SOCIAL
— Jon Schuppe