Miami-Dade Police Department Director Alfredo "Freddy" Ramirez shot himself in the head on a Florida highway after an argument with his wife, authorities said Monday.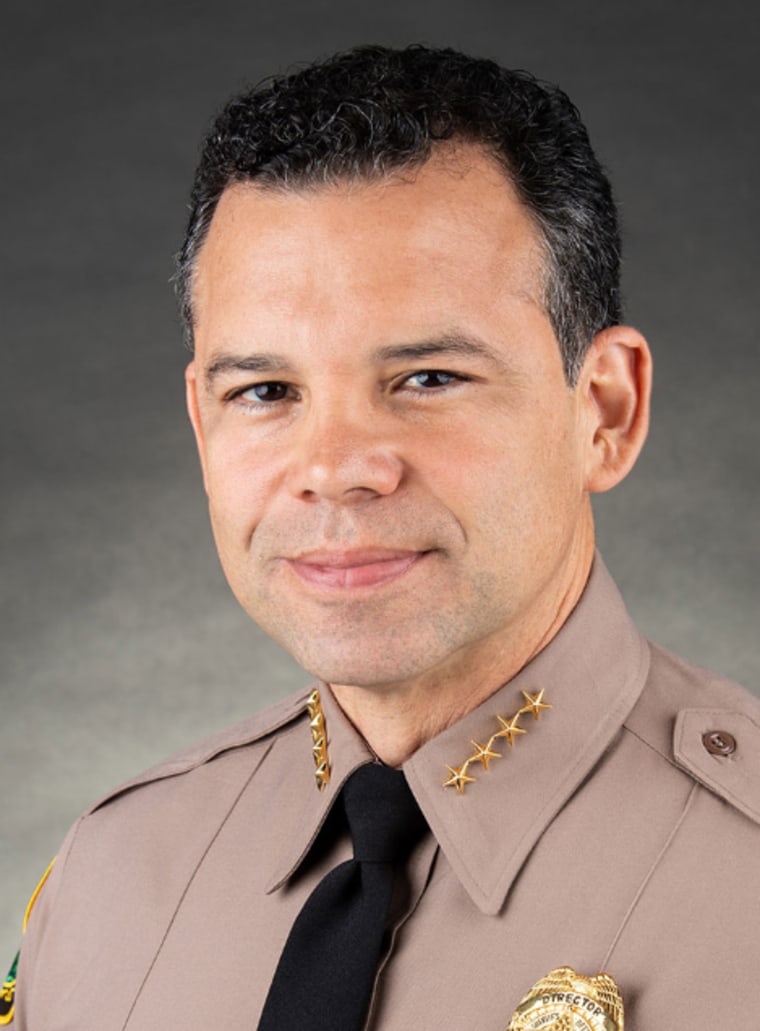 He had surgery Monday afternoon and was in stable condition, Miami-Dade police officials said Monday evening.
"He probably has a long road ahead, a lot of surgeries, but he is going to survive," Hillsborough Country Sheriff Chad Chronister told reporters in Tampa.
Officers responded Sunday evening to the Florida Sheriff's Association's Summer Conference in Tampa where "a male had pointed a gun at himself," police said in a statement.
When officers arrived to the 12th floor of the Marriott Westside, Ramirez, 52, told them he was no danger to himself or others, and was then "released at the scene," Tampa police said.
The Hillsborough County Sheriff's Office described that encounter as a domestic dispute between Ramirez and his wife.
But shortly after that incident, Ramirez drove off and shot himself in the head, the sheriff said.
The Florida Department of Law Enforcement said the incident happened on I-75, south of Tampa.
"Our hearts are with Chief of Public Safety Freddy Ramirez and his family during this difficult time," Miami-Dade County Mayor Daniella Levine Cava said in a statement. "All that matters right now is his well-being and we continue to pray for his speedy recovery."
Ramirez had announced his candidacy for sheriff of Miami-Dade County in 2024.
The law enforcement leader grew up in Hialeah and was raised by his grandparents who fled Cuba and the Castro regime, according to his campaign biography.
He graduated from the University of Miami, married his high school sweetheart and joined the Miami-Dade Police Department in 1995, his campaign said.
U.S. Sen. Rick Scott, R-Fla., who is also attending the law enforcement conference in Tampa, praised Ramirez.
"You couldn't ask for a more respectful person, somebody that cares about others and wants to do a good job," said Scott, a former governor.
Miami-Dade State Attorney Katherine Fernandez Rundle called Sunday night's shooting "deeply saddening."
"An incident such as this is so deeply saddening, and I am praying and hoping for Chief Freddy Ramirez' full recovery," she said. "We all know that we need many, many more individuals with the strength, courage and commitment he has exemplified throughout his career."
If you or someone you know is in crisis, call 988 to reach the Suicide and Crisis Lifeline. You can also call the network, previously known as the National Suicide Prevention Lifeline, at 800-273-8255, text HOME to 741741 or visit SpeakingOfSuicide.com/resources for additional resources.