A 26-year-old Texas woman whom police shot to death Sunday — after, they said, she pointed a gun at two officers — was carrying a replica semi-automatic BB gun, authorities said Monday.
Austin police identified the woman in a statement as Micah Dsheigh Jester.
One of the responding officers, Deborah Lindeman, was a mental health officer with three years at the department, the statement said. Austin police identified the second officer as Richard Smith, also a three-year veteran. Under standard protocol, both were placed on paid administrative leave, the statement said.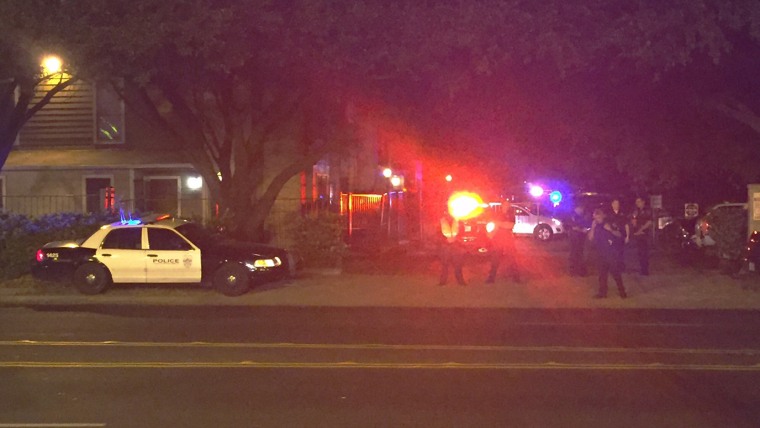 Jester's husband dialed 911 at 3:45 a.m. (4:45 a.m. ET) Sunday from an apartment complex south of central Austin because she was "erratic" and had a weapon, Assistant Police Chief Troy Gay told reporters Sunday.
Gay said officers parked several buildings away to make a safe approach. Jester pointed the gun at officers, telling them to "shoot me, shoot me, kill me," he said. When she refused to drop the weapon — and continued moving toward the officers — they fired, Gay said.
Jason Meeley, the boyfriend of Jester's mother, told The Austin American-Statesman that Jester had two children, a 4-year-old girl and a newborn.
"It was not a justified kill," Meeley told the newspaper. "They could have used a stun gun on her. They could have Tasered her. They could have done a lot of stuff."