The investigation of Trump lawyer Michael Cohen and the domestic-violence scandal that toppled former New York Attorney General Eric Schneiderman collided Friday when a colorful attorney not representing either man asked that certain court records be sealed.
In a letter to a federal judge, Peter J. Gleason said that he fed accusations of "sexually inappropriate" conduct by Schneiderman to Cohen five years ago. He asked that any record of that conversation that might be among papers seized from Cohen last month be kept under wraps.
Gleason's account of how he ended up talking to Cohen is an "only in New York" tale with a tabloid twist: The letter says Steve Dunleavy, legendary former editor and columnist for the New York Post, was the go-between who put the lawyer in touch with team Trump.
It also left many unanswered questions, including whether Cohen followed up on Gleason's information about Schneiderman at the time, or why Gleason and Dunleavy thought Trump should get the information.
The episode happened more than five years before the New Yorker's bombshell report this week that four women had accused Schneiderman, a frequent Trump critic, of physically and emotionally abusing them. Schneiderman denies doing anything nonconsensual but resigned from office.
The authors of the New Yorker article, Jane Mayer and Ronan Farrow, took to Twitter to assure readers that their sources didn't come to them through Trump or his fixer.
"Our sources are all deeply opposed to Trump and deeply disappointed that Schneiderman let them and their cause down," Mayer wrote.
Gleason is best known for representing "Soccer Mom Madam" Anna Gristina, who allegedly ran a Manhattan brothel from her suburban New York home and pleaded guilty in 2012 to one count of promoting prostitution.
In a letter to Judge Kimba Wood, in which he misspelled Schneiderman's name repeatedly, Gleason said his office has "an open door policy for any individual who has been victimized by entities that because of their status and power are able to destroy lives with impunity."
That, he wrote, is how he came to be contacted by two unrelated women, a year apart, who claimed they had been "sexually victimized" by Schneiderman. He said he advised them that because Schneiderman was part of the "power elite," they would not get help from prosecutors.
But, he added, he wanted them to know that someone believed them and that their experiences would not be "brushed under the rug," so he turned to the retired Dunleavy, who suggested he discuss the matter with Trump.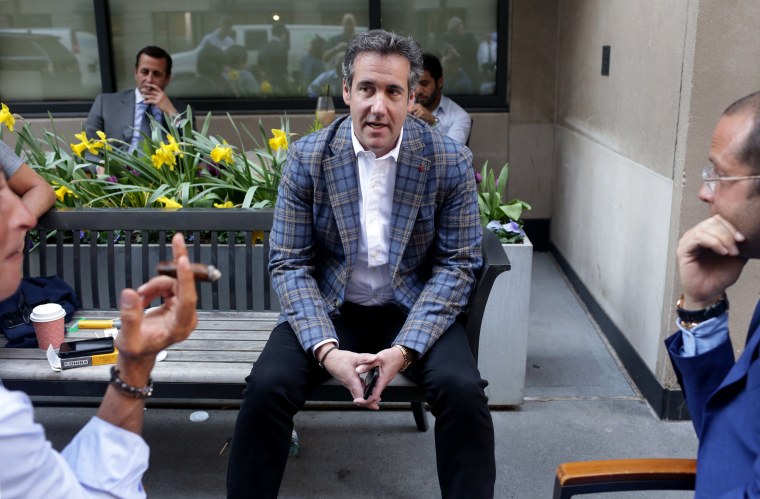 "Mr. Dunleavy did indeed discuss this very matter with Mr. Trump as evidenced by a phone call I received from Attorney Michael Cohen," Gleason wrote to the judge. He said he shared "certain details" of the women's allegations with Cohen.
Gleason admits he has no idea if Cohen wrote down anything about their call or if there is anything in the records seized by the feds about it. But as a precaution, he wrote, he wants the court to issue a protective seal.
The judge is overseeing a dispute over the records seized from Cohen as part of a federal investigation into Cohen's brokering of a $130,000 pre-election payment to adult film actress Stormy Daniels, who says she had an affair with Trump a decade ago, which Trump denies.
And in his letter, Gleason took a shot at the porn star's lawyer, Michael Avenatti, accusing him of "reckless behavior" for releasing a report that detailed payments companies like AT&T and Novartis made to Cohen for consulting work after Trump was elected president.
Avenatti, in turn, suggested more revelations are in the pipeline.
"Individuals and companies are finally coming to the realization that much more information is going to come to light regarding their dealings with Mr. Cohen and Mr. Trump," he said in a statement. "They are nervous and should be."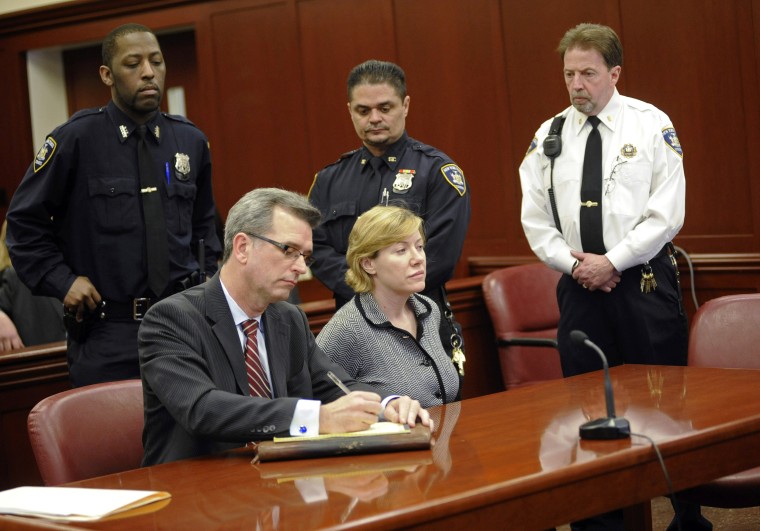 "There is never anything reckless about providing the American people with facts, evidence and the truth," he added.
Cohen's attorney, Schneiderman's spokesman, Dunleavy, and a spokesperson for Trump did not respond to inquiries from NBC News. Gleason also did not return calls.
Gleason was a police officer and a firefighter and fire marshal before he became a lawyer. He once sued his law school over a grade. He also sued eBay when he and spoon-bending psychic Uri Geller lost out on a attempt to buy Elvis Presley's first home.
He once ran for a New York City Council seat but in 2012 told the New York Daily News he had abandoned plans to pursue politics.
"I would rather play piano in a brothel," he said.