A Massachusetts woman who encouraged her boyfriend's suicide through text messages was taken into custody Monday after the state's high court upheld her involuntary manslaughter conviction.
Michelle Carter, 22, must begin serving her 15-month stay behind bars immediately, Bristol County Juvenile Court Judge Lawrence Moniz ruled from the bench in Taunton, Massachusetts.
Carter's defense lawyers had asked Moniz to keep their client free during their attempts to have the case heard by the U.S. Supreme Court. And earlier Monday, the Massachusetts Supreme Court rejected Carter's emergency motion seeking to delay the sentence from being imposed.
"This case, legally, is not over," defense lawyer Joseph Cataldo told the judge. "We fully intend to file an appeal to the United States Supreme Court within the next 90 days."
Moniz did not comment on the merits of the prosecution or defense arguments as he ordered Carter into custody.
Carter showed no emotion as bailiffs took her away. She had cut her hair noticeably short since her last court appearance and wore a black turtleneck under a blazer.
"Justice has been served," said Becki Maki, the aunt of Carter's late boyfriend, Conrad Roy III. "This is something that shouldn't happen. And hopefully, it won't ever happen again."
The aunt said Roy's family is relieved their time in court has come to an end. She then choked back tears thinking of her nephew.
"His life mattered," Maki said. "It mattered to us, and I think it mattered to a lot of people. 'Conrad, we love you.'"
The state's high court last Wednesday upheld Carter's 2017 conviction for involuntary manslaughter for her role in the July 2014 suicide of Roy, 18.
Carter was taken from court to the Bristol County Jail and House of Correction in Dartmouth.
She will undergo a battery of routine health tests before jailers decide if she will be held in special custody or with the general population, a county sheriff's spokesman said.
As Maki arrived at the Taunton courthouse, she solemnly declared that there were "no winners" in this case.
"It's a tragedy," she said, "and we just want an end to it."
Carter's family members were also in court Monday and left without commenting to reporters.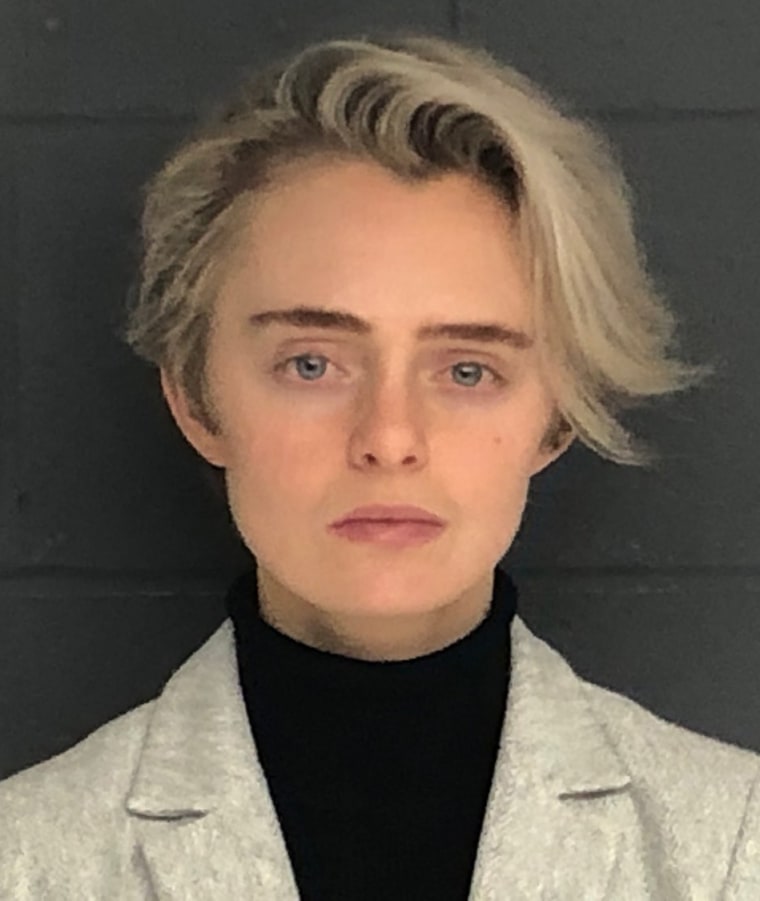 Carter was on the phone with Roy as he inhaled carbon monoxide inside his pickup truck in Fairhaven, Massachusetts. Carter was 17 at the time and only about a month out of a psychiatric hospital when Roy took his own life.
Carter opted against a jury trial and Judge Moniz found that she contributed to Roy's death by telling him to "get back in" his truck as it was filling with poisonous fumes.
"The evidence against the defendant proved that, by her wanton or reckless conduct, she caused the victim's death by suicide," according to last week's high court opinion. "Her conviction of involuntary manslaughter as a youthful offender is not legally or constitutionally infirm. The judgment is therefore affirmed."
The high court cited Carter's own words, in text messages to friends after Roy's death, as supporting her conviction.
"As the defendant herself explained, and we repeat due to its importance, `[The victim's] death is my fault like honestly I could have stopped him I was on the phone with him and he got out of the [truck] because it was working and he got scared and I f--king told him to get back in,'" the court wrote in its decision.
Editor's note: If you are looking for help, please call the National Suicide Prevention hotline at 1-800-273-8255.