Michelle Williams won a Golden Globe for her role in "Fosse/Verdon" on Sunday night, but perhaps her biggest moment came during her acceptance speech when she defended abortion rights and encouraged women to vote "in your own self-interest."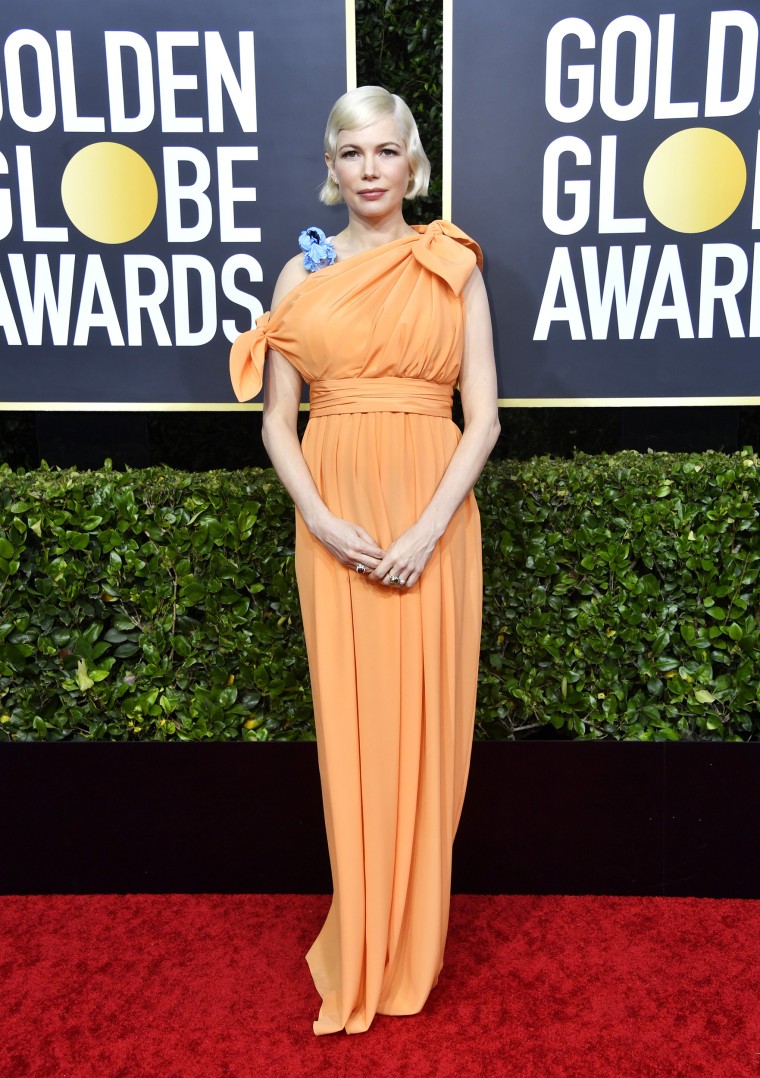 "When you put this in someone's hands, you are acknowledging the choices they make as an actor moment by moment, scene by scene, day by day," Williams said while holding her Golden Globe. "I'm grateful for acknowledgement of the choices I've made, and I'm also grateful to have lived at a moment in our society that the choice exists because, as women and as girls, things can happen to our bodies that are not our choice."
"I wouldn't have been able to do this without employing a woman's right to choose," said Williams, who is pregnant with her second child.
She said that "to choose when to have my children and with whom, when I felt supported and able to balance our lives, knowing as all mothers know, that the scales must and will tip toward our children."
She then called on "the largest voting body in this country" to show up and vote in the presidential election.
"So, women 18 to 118, when it is time to vote, please do so in your own-self interest," she said. "It's what men have been doing for years, which is why the world looks so much like them.
"Let's make it look more like us."
The actor Busy Philipps, her close friend, who testified before the House Judiciary Committee during a hearing on abortion rights last year, and others in the audience were visibly moved, and so was social media.
It became one of the top three trending topics on Twitter almost immediately after she left the stage.
"Michelle Williams beautifully articulated abortion rights without shame or apology," Charlotte Clymer of the Human Rights Campaign tweeted.
"Michelle Williams giving voice to why reproductive freedom is so crucial," tweeted NARAL, a pro-abortion-rights group.