A World War II veteran was sentenced to three years in federal prison on Wednesday — his 90th birthday — for working as a Mexican cartel's drug mule.
Leo Sharp was hauling 104 bricks of cocaine (over 200 pounds) on a highway near Chelsea, Mich., when he was pulled over in 2011 for an illegal lane change.
According to documents filed in U.S. District Court in Detroit, he had been running cocaine and other drugs as early as 2009, when he was just 86.
He also hauled duffle bags stuffed with cash back to the southwest border of the United States for the criminal organization that was part of Mexico's Sinaloa cartel, prosecutors said.
Last week he was ordered to pay a half-million-dollar fine, and it was believed the judge in the case would show some leniency because of his age.
But on Wednesday, U.S. District Judge Nancy Edmunds said she couldn't justify not putting Sharp behind bars considering the nature of his crime.
"This is not a victimless crime," Edmunds said. "This is a very serious offense."
Edmunds gave Sharp three years in jail, plus an additional three years of supervised release.
Before he was sentenced, Sharp pleaded for mercy, and indicated that he might take his own life.
"I'm really heartbroken I did what I did. But it's done," Sharp said, according to the Detroit Free Press. "I won't live in prison, I'm just going to end my life if I end up there."
Afterward, Sharp turned to prosecutors and called the three-year prison term a "death sentence."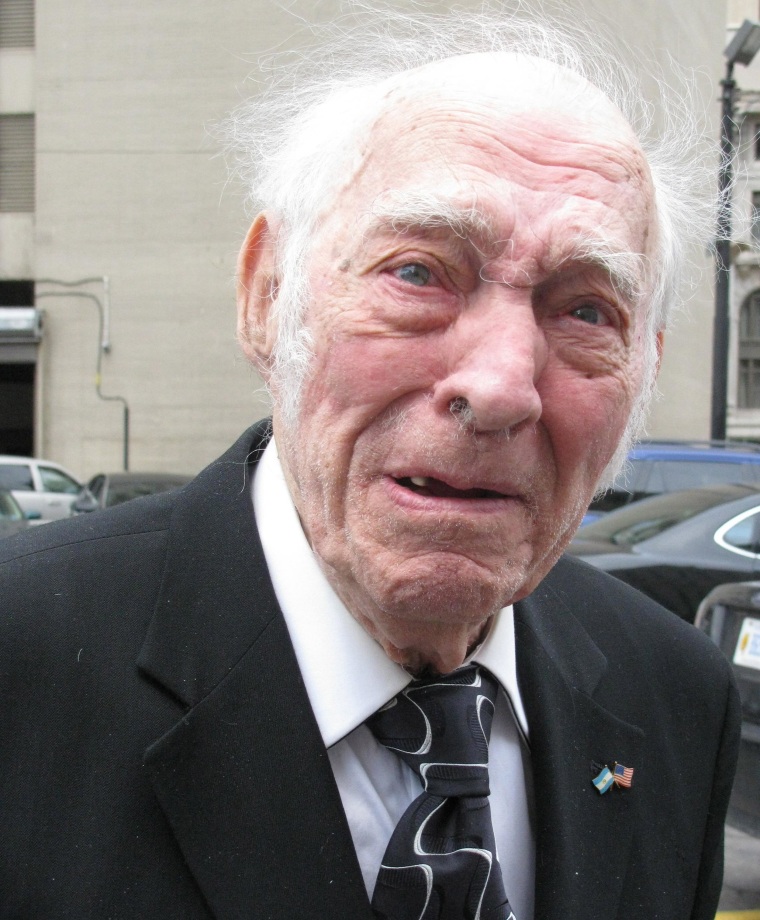 Sharp received numerous decorations for valor for his service with the Army's 88th Infantry during its nearly year-long march through Italy to Austria in 1944 and 1945, military records show.
More than 15,000 members of the 88th were killed or wounded in the 344 days the unit made its way through the Dolomite Mountains — a mission that included the famously bloody Battle for Mount Battaglia.
"Mr. Sharp is part of a great generation…before we were even born, he was on top of mountains fighting Nazis," defense attorney Darryl Goldberg, according to the Free Press. "That's not how we honor our heroes whether they've fallen from grace or not."
The defense had asked for supervised release or home confinement, saying Sharp suffers from dementia and other health conditions and needs 24-hour monitoring.
But Prosecutors argued that Sharp had managed to avoid detection for a decade in part because of his age and was now trying to use his age to shield himself from punishment.
Edmunds said the effort to blame Sharp's actions on age and dementia was "an insult to all the people who struggle with dementia and don't become involved in illegal activity."
Sharp's attorney later said he didn't believe his client was a harm to himself.
"Leo Sharp loves life too much," Goldberg told NBC News. "I am not concerned about him taking his own life."
He has asked that Sharp be sent to the Federal Medical Center in Rochester, Minnesota, which specializes in long-term medical care, but the Bureau of Prisons has yet to make a determination.
— with The Associated Press