A 9-year-old girl who sprung into action when her mom had a seizure behind the wheel was hailed as a hero this week.
Michigan state police awarded Jacey Jones with a Distinguished Citizens Award on Thursday for her quick thinking back in September, when her mother, Samantha Jones, started seizing while driving Jacey and her sister to school in their hometown of Bay City.
"I was just driving her to school like any other day and I woke up a few hours later in the hospital," Samantha told NBC 25 in Michigan. "I had a seizure while driving."
Jacey, who was in the back seat with her sister, climbed to the front of the car. Clutching the steering wheel on the family's Hyundai, Jacey managed to steer the car away from the curvy road they were on and into the school's parking lot. She then drove in circles, attracting the attention of another parent.
"A parent had jumped in and put the car in park ... and took the kids out," Samantha said. "I didn't really believe it."
The car hit a mailbox, smashing a window, but everyone inside was miraculously OK.
"I was just really scared," Jacey, the oldest of three girls, told NBC 25.
"My daughter was amazing and she saved us that morning," Samantha said.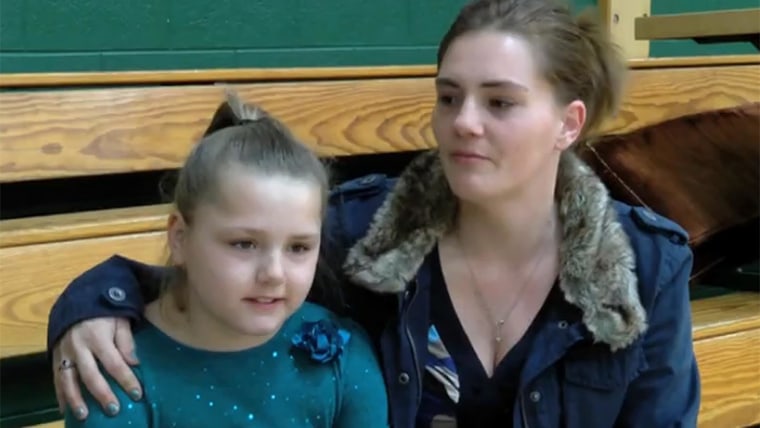 — Elizabeth Chuck