Gov. Rick Snyder called out the National Guard on Tuesday night to distribute bottled water and filters in Flint, where the tap water is contaminated with lead.
Flint's water has been contaminated since the city switched its water supply source in 2014, but Snyder didn't declare a state of emergency until last week, when blood tests found 43 children with elevated lead levels.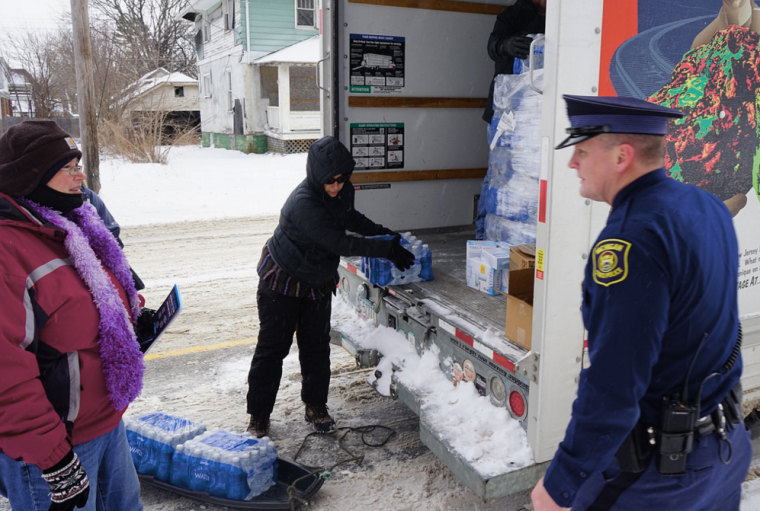 Exposure to lead can cause behavioral problems and learning disabilities in young children.
Snyder has been fighting calls for his resignation after he said he didn't realize the severity of the water problem until last October. He didn't formally request federal assistance until earlier in the day Tuesday.
"I have a degree of responsibility," he said at a news conference Tuesday.
Related: Michigan Governor Turns to Feds for Help With Flint Water Crisis
City officials declared an emergency in mid-December.
Rep. Dan Kildee, a Democrat who represents Flint and Genesee County in Congress, said Tuesday night that he had repeatedly asked Snyder, a Republican, to use the National Guard, adding: "I am glad to see he has finally acted on this matter."
Kildee said he spoke with President Barack Obama as Congress gathered Tuesday night for Obama's State of the Union address. He said he told the president that there has been a "lack of sufficient response from the state."
"Flint needs more action and less talk from Governor Snyder," Kildee said.